BRAVO i Udruženje mladih "TRIK" Kalesija su organizovali radionicu "Ograničenje digitalizacije edukativnog sistema-kako ih prevazići" 29. septembra 2023. Kroz zanimljiv i interaktivan pristup učesnici su se upoznali sa pojmom digitalizacije te su kroz praktične vježbe ponudili rješenja za ograničenja koja postoje.
This amazing story with a fashion aspect has taken place in Athens, Greece from the 27th to the 30th of September. A fashion gala presented the final chapter of the project FASHIORATION that has been brought to an end. Two young genius designers, Fahira Osmić and Tamara Teodorović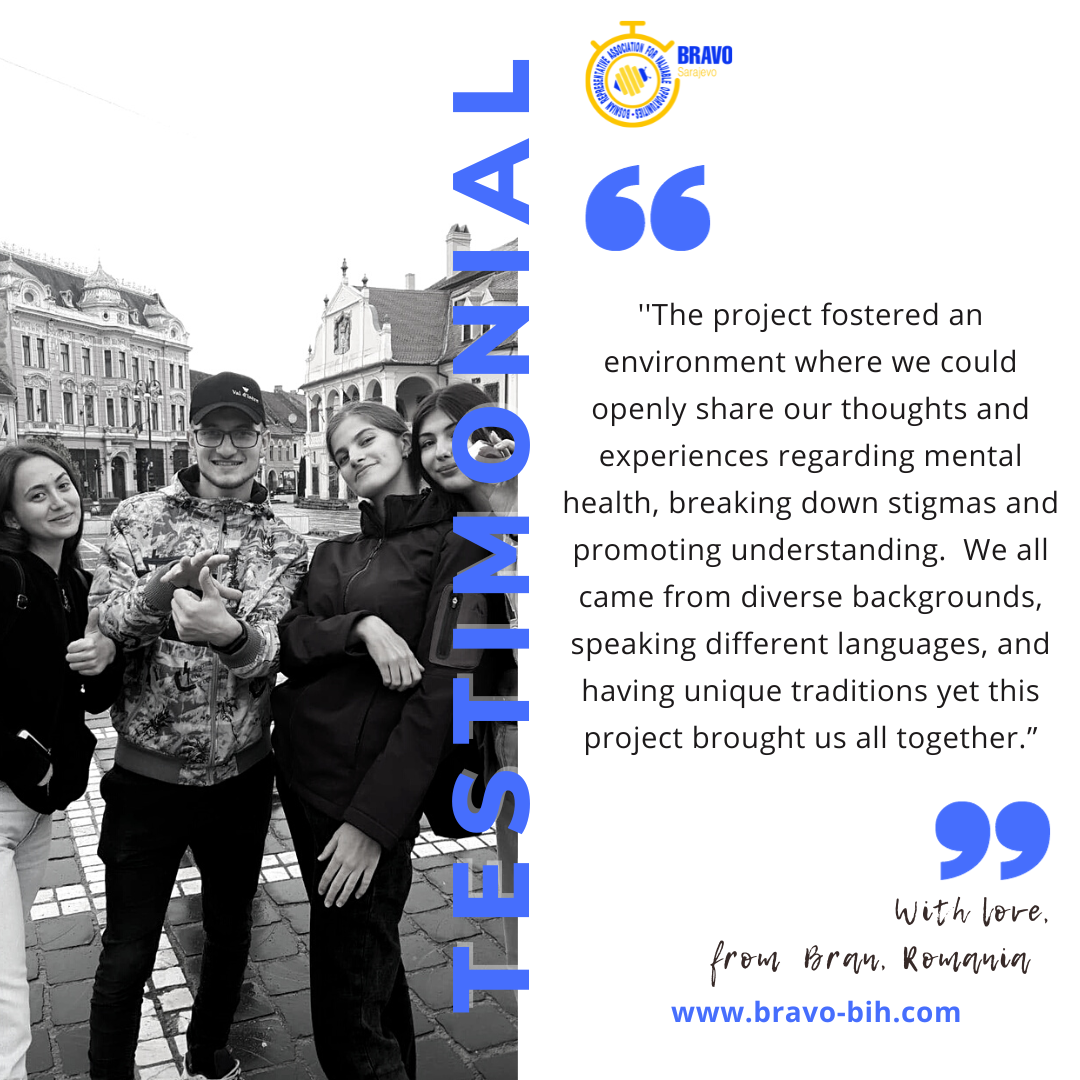 'I had the incredible opportunity to participate in the Erasmus+ project "Health Up" organized in Romania, Bran, and it was an experience that left a huge mark on my life. Throughout this project, I had the opportunity of venturing into diverse cultures, exploring taboo themes, and dispelling myths about health.