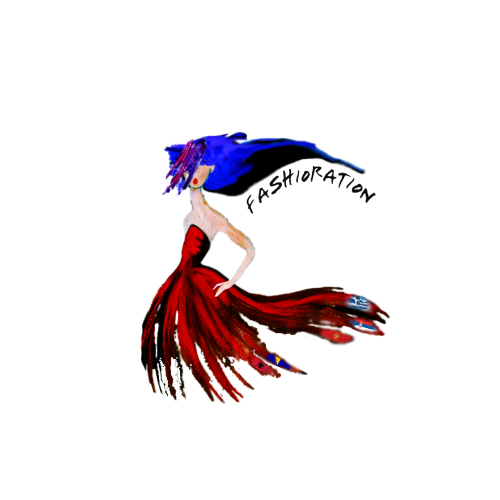 The FASHIORATION project is an innovative initiative focused on the valorization of intangible cultural heritage in the field of fashion, with the aim of promoting youth employment and entrepreneurship. In the face of growing globalization and urbanization, local communities' intangible cultural heritage is at risk of disappearing, as young people are often disconnected from traditional ways of life associated with these traditions. However, youth unemployment remains high, forcing many young individuals to migrate in search of employment opportunities.

Intangible cultural heritage represents the wealth of knowledge, culture, and skills passed down from one generation to the next. This heritage holds not only social value but also economic potential. Recognizing the importance of cultural heritage as a source of income, especially in countries with significant cultural resources, the project seeks to unlock the untapped potential for youth empowerment and local development.

The FASHIORATION project focuses on a specific cultural expression related to fashion, incorporating local traditional design and materials. Traditional know-how in fashion is part of the intangible cultural heritage, representing an authentic cultural expression. Moreover, clothing inspired by national cultural heritage can be tangible items that generate income for local communities through sales both domestically and internationally.

The project approaches the fashion sector from both an entrepreneurial and cultural perspective. Entrepreneurially, it explores ways to enhance the appeal of cultural elements and their contribution to tourism, culture, and education. Culturally, the project works with young people with artistic backgrounds to support them in preserving and promoting their own cultural heritage.

Aligned with UNESCO's definition of safeguarding intangible cultural heritage, the project aims to ensure the viability, continuous recreation, and transmission of cultural heritage. It involves identifying and documenting heritage, research, preservation, promotion, enhancement, transmission through education, and revitalization.

The main objective of the FASHIORATION project is to promote youth employment by developing skills among young people to valorize elements of their country's cultural tradition in the fashion industry. It enhances the employability and entrepreneurship of young people while improving the quality of youth work through innovative links between youth work and intangible cultural heritage. The project also addresses environmental sustainability by promoting traditional clothing-making techniques that are more resource-efficient compared to modern industry practices.

Additionally, the project embraces the Digitalization Agenda by utilizing new technologies to deliver immersive experiences, such as 360-degree images, designs, and videos. This allows future designers and visitors to engage with the project's exhibits and enables the global dissemination of results through an interactive online platform.

In terms of inclusion and diversity, the FASHIORATION project targets young people with fewer opportunities, including the unemployed and those with low skills, aiming to enhance their competences and active participation in society. By valuing cultural elements related to fashion and preserving intangible heritage, the project offers an alternative means of livelihood for these young individuals while contributing to the safeguarding of their cultural heritage.

In summary, the FASHIORATION project is an innovative initiative that leverages intangible cultural heritage in fashion to promote youth employment and entrepreneurship. It combines entrepreneurial and cultural approaches to enhance the value of cultural elements, improve youth work, and create a sustainable and inclusive fashion ecosystem.