Discover more about the process of creating collections inspired by traditional folk costumes, the workshops that the participants went through, as well as the old crafts that still have their own manufactures! The Fashioration Festival takes you on a virtual tour through the Balkan capitals, their traditions and getting to know young designers who transform that tradition and incorporate it into contemporary clothing!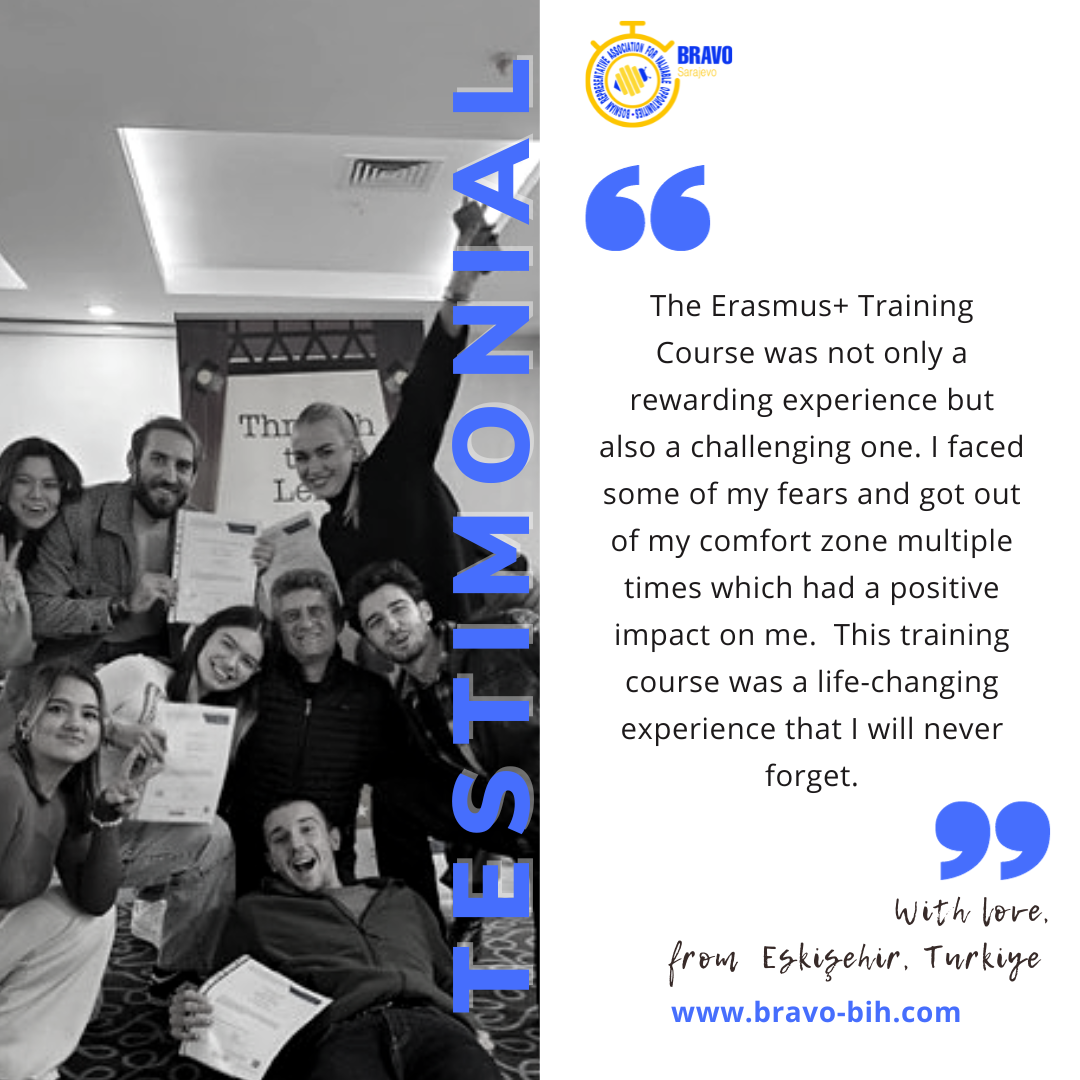 'Eskişehir was a real adventure that I did not expect. Like every Erasmus adventure, there were many lessons learned—some good, some bad—but I loved every second of it. Thanks to BRAVO, I experienced high-level, non-formal educational training. This one was particularly specific because it changed the narrative and made me step out of my comfort zone of seriousness, allowing me to loosen up in the acting zone with the other participants.
Traveling and visiting one of the most beautiful countries would have been just a dream for many people three years ago. However, due to the COVID-19 pandemic, many challenges have arisen, and people are still facing its consequences to this day. Despite this, our participants have been able to experience a youth exchange in Penagos, Spain, which has been like a dream after COVID-19.