Open Call for 6 Participants for Youth Exchange in Sarajevo, B&H
Name of the project: "REMEMBERING SREBRENICA"
Date of Project: 08.07.2022. – 15.07.2022.
Hosting Organization: "BRAVO"
Place: Sarajevo, B&H
Participants age: +18
The number of participants: 6
Working language: English
Deadline for applying: 26.06.2022.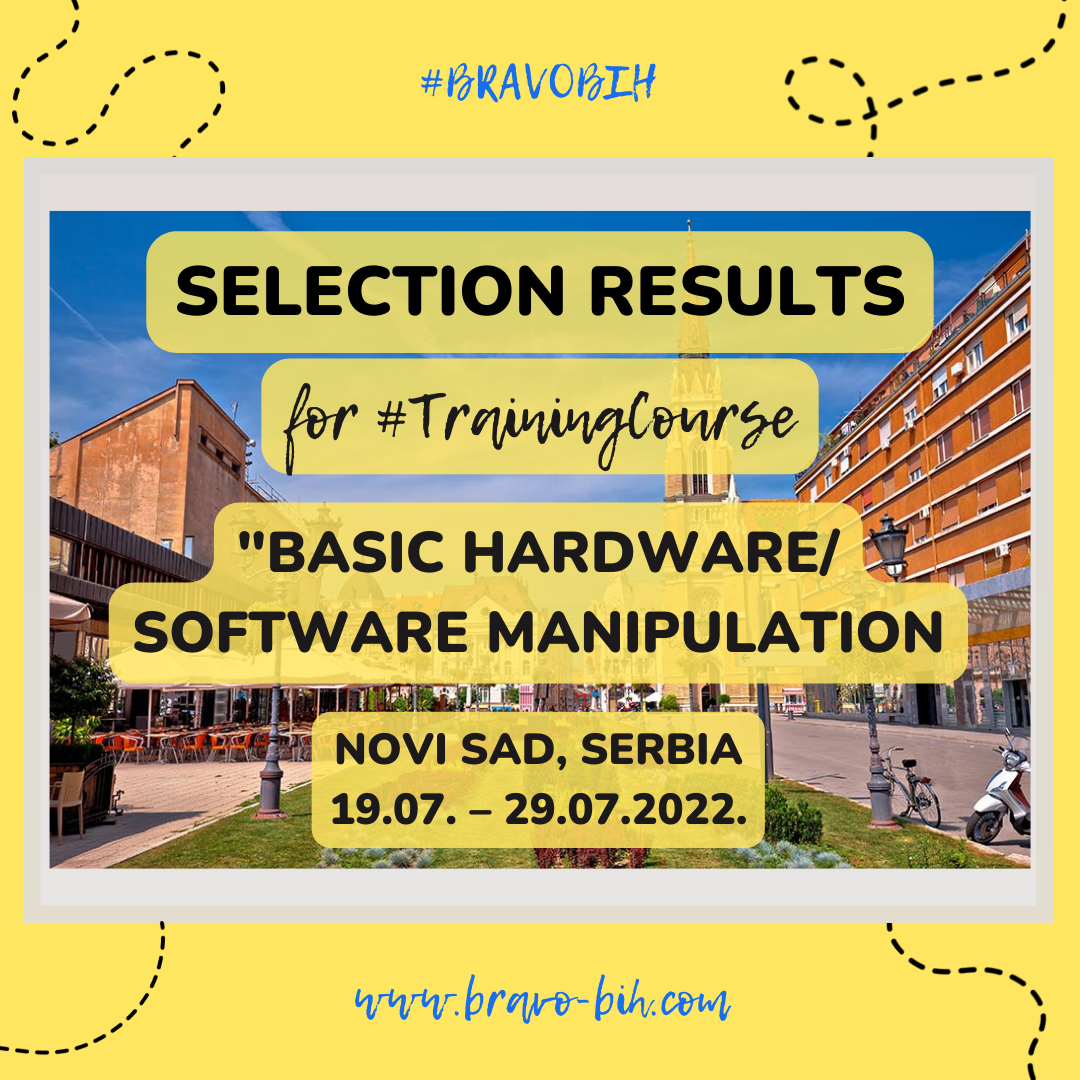 Selection Results for Training Course "BASIC HARDWARE/SOFTWARE MANIPULATION" Name of the project: "Sharing Design Your Job"
#BRAVOONTHEROAD: Youth Exchange in Yerevan, Armenia
"It was just like a dream. A dream that went by really fast. It's like it never even happened but then you take a look and realize that you made memories and gained one valuable lifetime experience with people that became your family. The project "Culture and Rhythms" is the reason why I fell in love with these Erasmus+ projects all over again.