The project "DREAM AFTER COVID" aims to foster a sense of solidarity, collaboration, and mutual support among young people, enabling them to engage in social entrepreneurship and contribute to their communities' post-COVID recovery. The project involves four partner organizations from different countries: Spain, Bosnia and Herzegovina, Italy, and Egypt.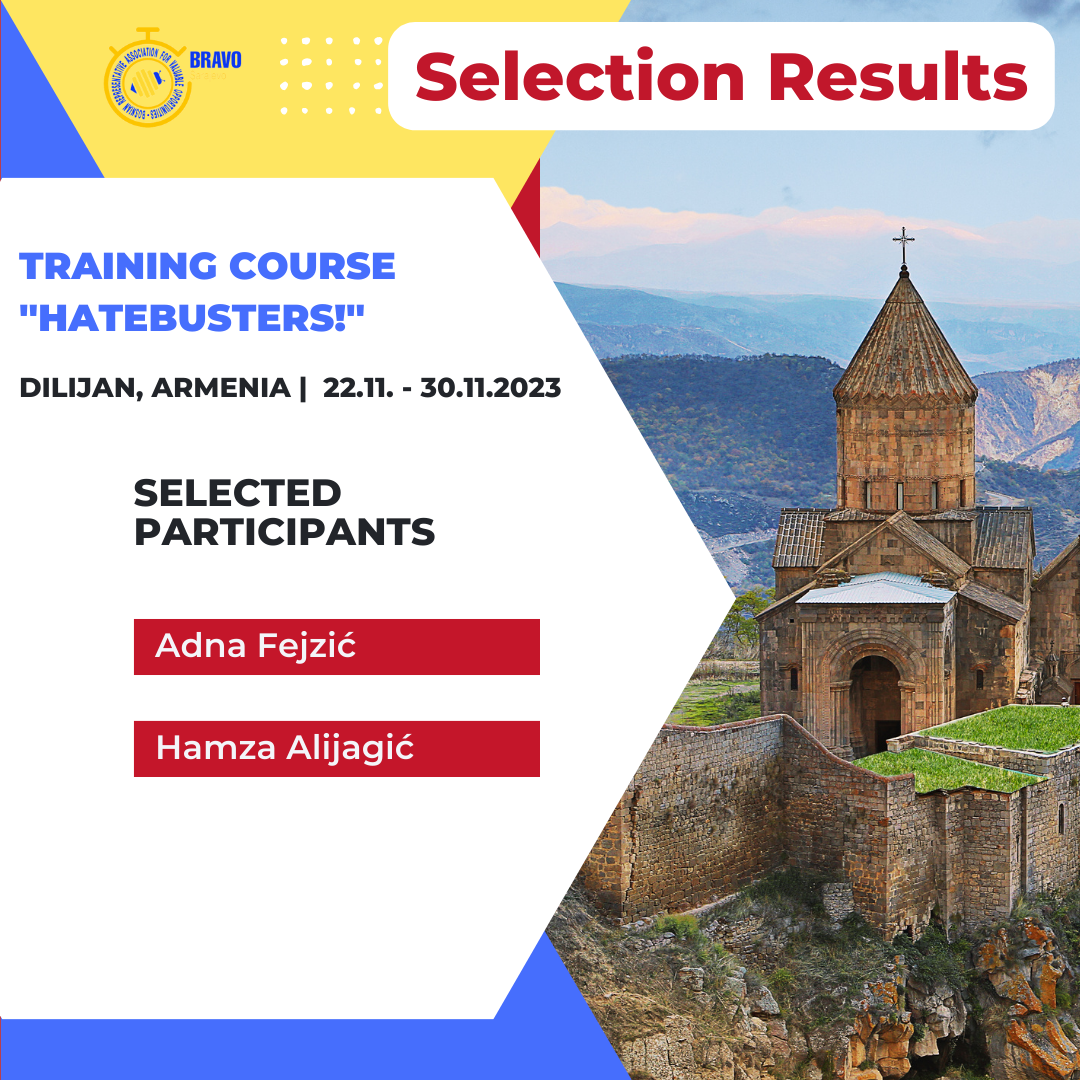 ''HateBusters! Empowering Youth Workers to Combat Hate Speech" is a long-term human rights education project for youth workers working in 19 different countries of the EU and the EU neighborhood. The project focuses on capacitating youth workers and educators in confronting hate speech, addressing hateful rhetoric online and in real life,
Excitement was in the air when people all around the country received an email: BRAVO is expecting you on a barbecue & games type of event in the greenest areas of mountain Bjelašnica. The team-building activities were held in nature near Sarajevo, gathering more than 40 people, both locals and internationals.