On Saturday November 25th, 2023, the virtual Training Course "Promoting Intercultural Dialogue Online Among Youth" was held in the scope of the FREE TO BE project. Youth workers from Italy, North Macedonia, Kosovo, Bosnia, Albania, and Montenegro came together to improve their competences on how to promote intercultural dialogue online.
The primary objective of this project is to cultivate a sense of civic responsibility and social engagement among young individuals. Volunteers will be tasked with office organizational work, aligning their efforts with the association's objectives and utilizing predefined templates. This structured approach allows volunteers to develop essential organizational and leadership skills while maintaining their creativity in executing daily tasks.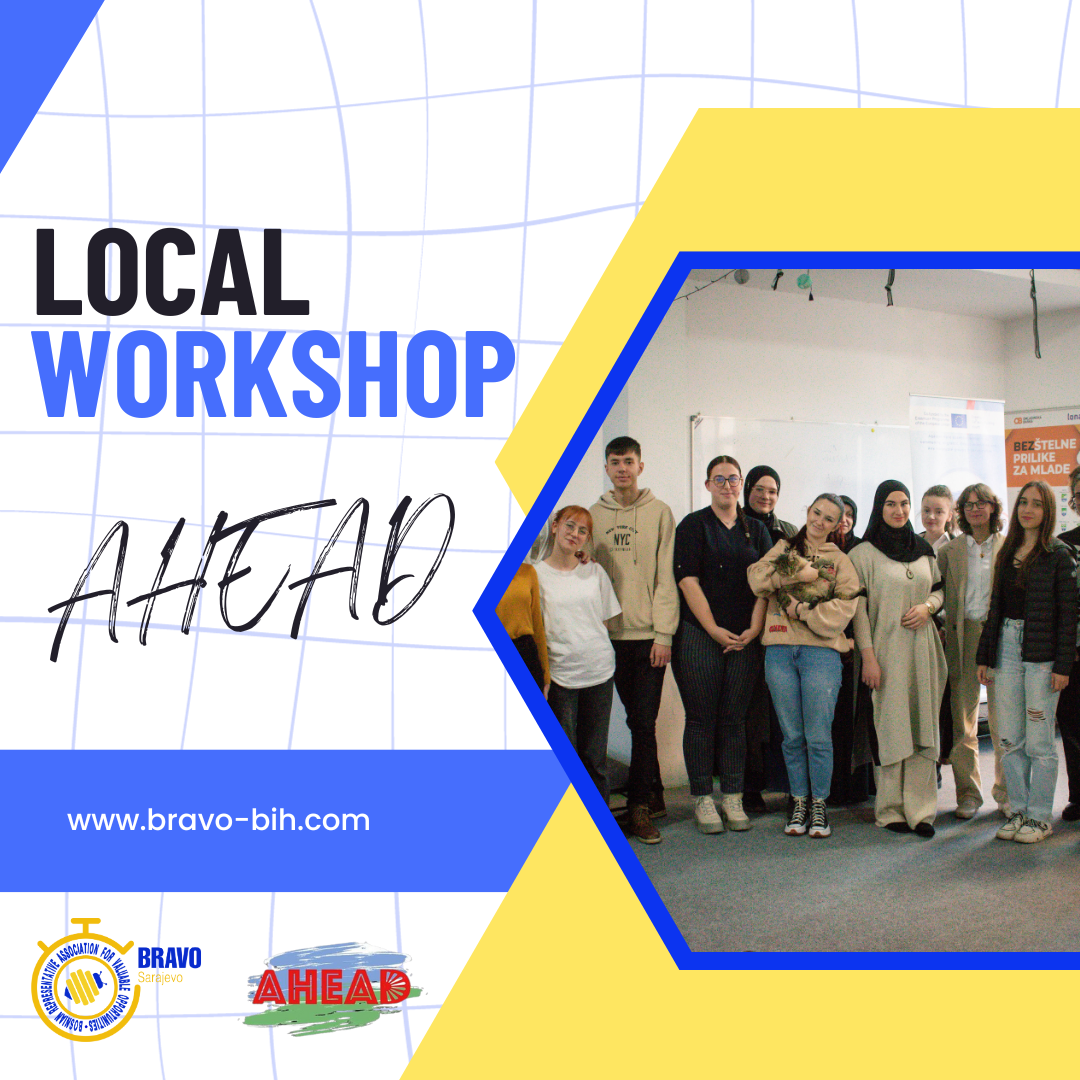 AHEAD local workshop was held on in 18th of November in Zenica and it gathered over 20 young people who were eager to learn more about the position of marginalized groups and the ways they can contribute to solving such problems. The local workshop promoted inclusion, tolerance, and multicultural understanding among participants. It had an innovative approach as it encouraged participants to think outside the box and leave their comfort zone.