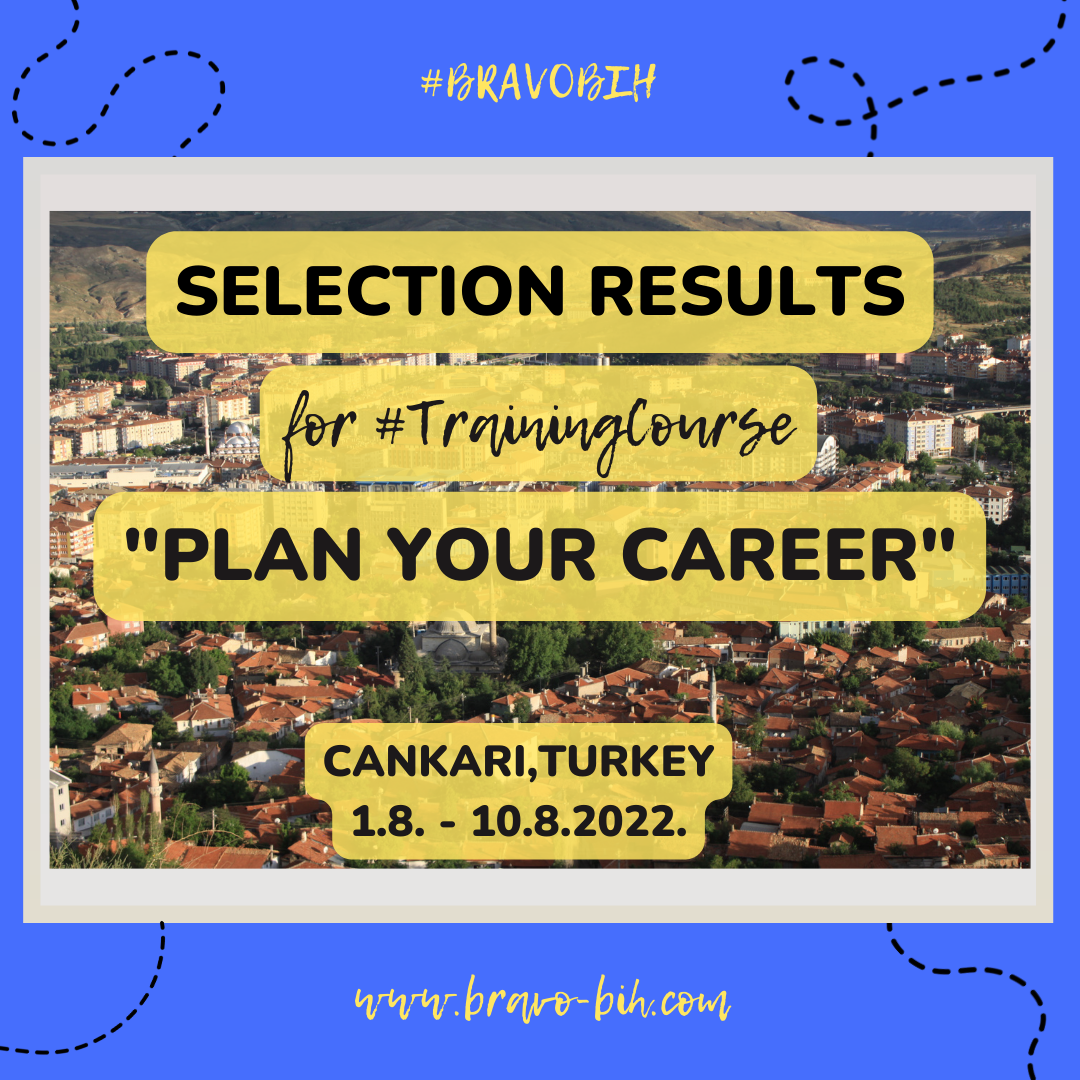 Selection Results for Training Course in Cankari, Turkey
Name of the project: "Plan Your Career"
Date of Project: 01.08.2022 – 10.08.2022.
Hosting organization: "Arslan Youth and Sports Club"
Sending organizations: "BRAVO"
Place: Cankiri, Turkey
Participants age: + 16
The number of participants : 11
Working language: English
In the period 16-19 June 2022 in Sarajevo, Bosnia and Herzegovina was held #SafeSPORTevent meeting for exchange of good practices that gathered the partners from Bosnia and Herzegovina, Bulgaria, Greece and Turkey to finalize the project outputs. During the mobility, the consortium had as well fruitful meetings with local stakeholders from Bosnian Olympic Committee, SWORD security agency and a practical visit to European Wheelchair Basketball Championship.
Selection Results for Training for Youth Workers in Wisła, Poland
Name of the project: "ECONOMIC DE(GROWTH)"
Date of Project: 09.08.2022. – 17.08.2022.
Sending Organization: "BRAVO"
Place: Wisła, Poland
Participants age: +18
The number of participants: 3
Working language: English