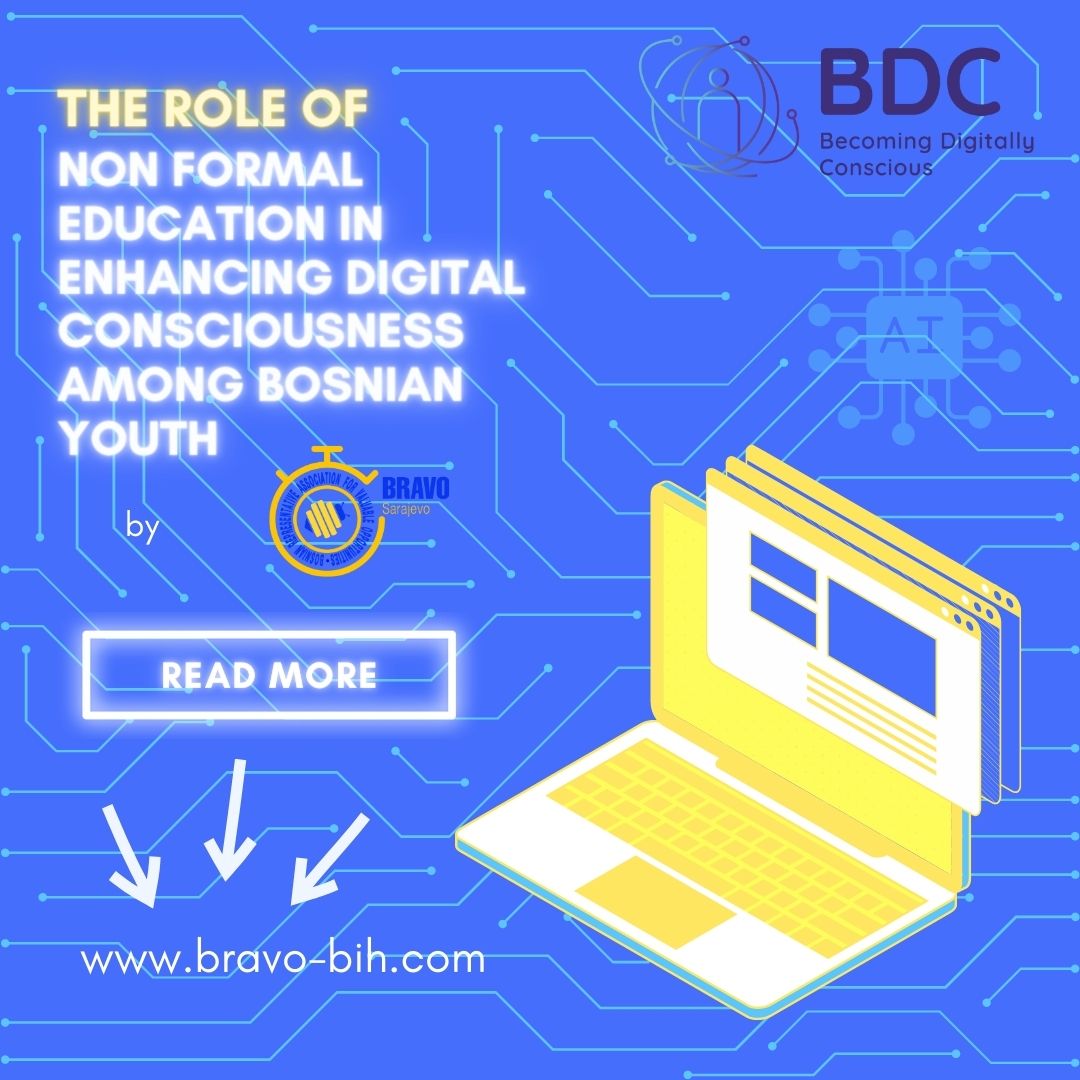 In today's digital age, where technology exists in every aspect of our lives, nurturing responsible digital citizens has become an essential task for societies worldwide. Bosnia and Herzegovina, like many other countries, faces the challenge of ensuring that its youth develop a high level of digital consciousness – a balanced understanding of digital tools, ethical awareness, and responsible online behavior.
On the 24th of July, a new chapter in the story of the ''Becoming Digitally Conscious'' project was written. The local workshop was held in Zenica and it gathered 28 young people who were eager to gain new knowledge and become the drivers for positive change. The main goal of the workshop was to raise awareness among participants about healthy digital usage and equip them with knowledge
Get ready for an unforgettable experience that will put your knowledge and skills to the test. #BRAVO is about to host trivia night a on August 10th, and you definitely don't want to miss out on this exciting event. So, mark your calendars, set a reminder, and get ready to show off your brilliance in a thrilling trivia showdown.