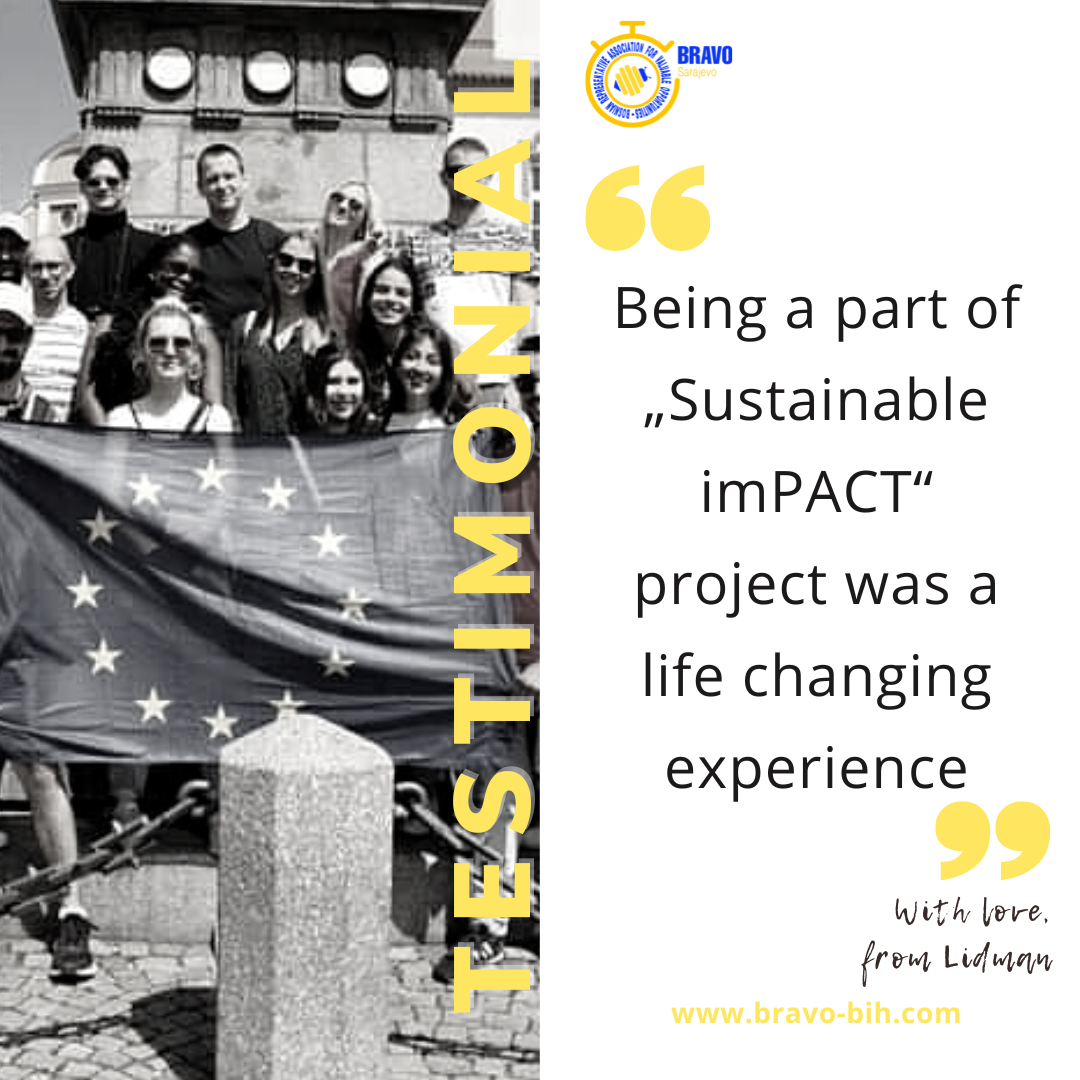 #BRAVOONTHEROAD: Training Course in Lidman, Czech Republic
Sustainable Impact was a very life changing experience for me. Aside from learning new skills, I managed to meet lots of awesome people and exchange knowledge about various topics as well as learn of many cultural differences.
#BRAVOONTHEROAD: Youth Exchange in Yerevan, Armenia
"It was just like a dream. A dream that went by really fast. It's like it never even happened but then you take a look and realize that you made memories and gained one valuable lifetime experience with people that became your family. The project "Culture and Rhythms" is the reason why I fell in love with these Erasmus+ projects all over again.
#BRAVOONTHEROAD: Training Course in Rustavi, Georgia
I had the pleasure to represent my country Bosnia and my sending organization Bravo – Bosnian Representative Association for Valuable Opportunites, to participate in the project "Leadership" that took place in Rustavi in Georgia. To describe it in a few words, to me this experience meant socializing, friendship and learning.