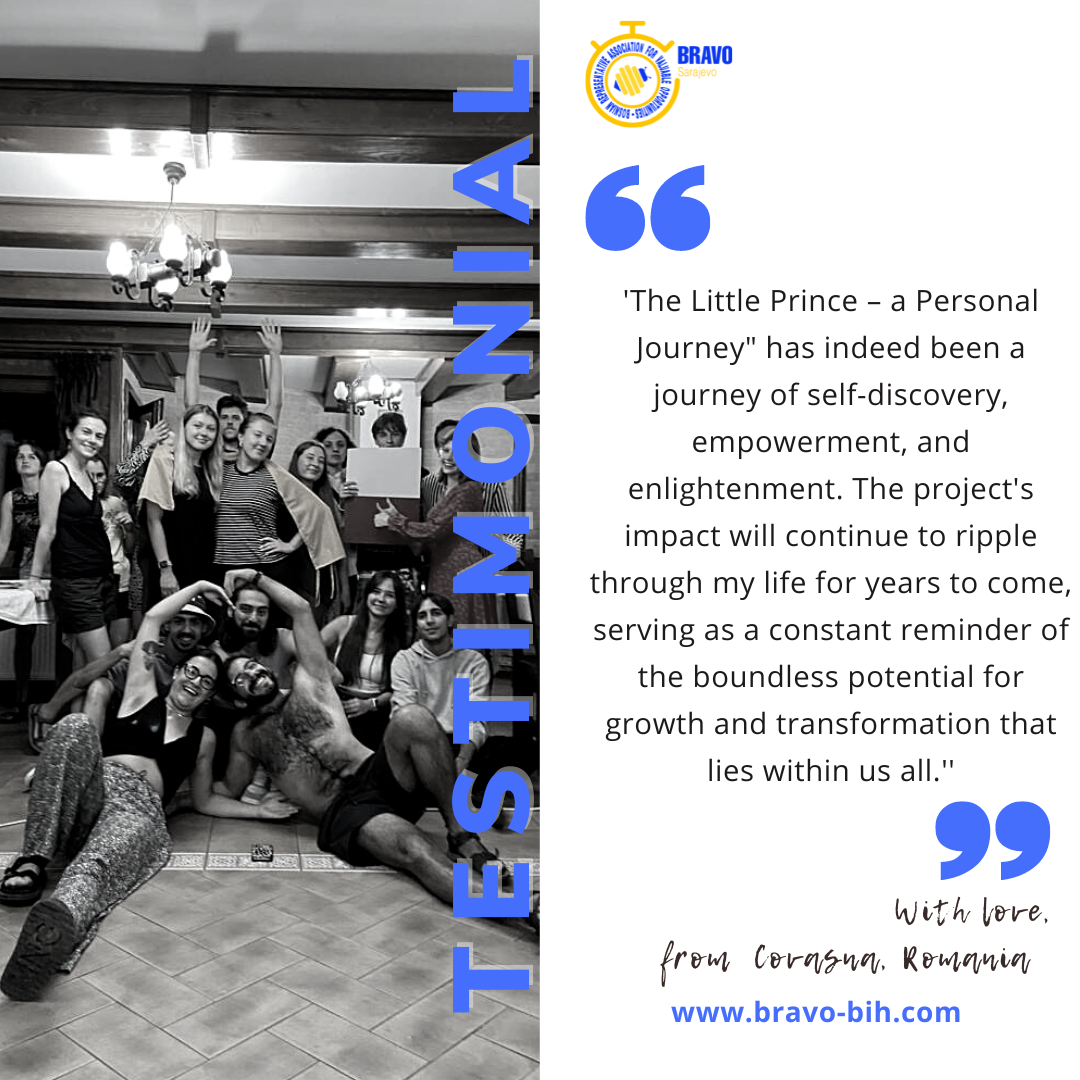 "The experience was nothing short of amazing. The project's focus on personal development through coaching, nature-based learning, and art therapy truly resonated with me. Learning about different instruments for resilience and coping mechanisms was eye-opening. The workshops and activities helped me understand the importance of emotional intelligence and human connection in our lives.
The Training Course ''Digital Entrepreneurship'' was successfully implemented in Abovyan, Armenia. It gathered over 30 young people from around the world who were eager to write one beautiful story that promotes intercultural learning
BRAVO (Bosnian Representative Association for Valuable Opportunities), a leading non-governmental organization in Bosnia and Herzegovina, invites highly motivated and committed individuals to apply for our Internship Program for Project Manager and Project Assistant positions.