The "Art Included" project was an unforgettable experience that opened my eyes and gave me a new perspective. I was able to meet new people and learn something new. We acquired and developed new competencies, enhanced a more inclusive society, and encouraged international and intercultural cooperation. We advanced our theatrical skills and had a final theatre performance.
'Being BRAVO's representative at the Model European Union was an unforgettable experience. The occasion offered a forum for thoughtful conversation on two of the most important topics of the day: artificial intelligence legislation and CO2 emissions. The conversation about CO2 emissions was insightful and made us think about how our actions affect the environment and how urgently we need sustainable solutions.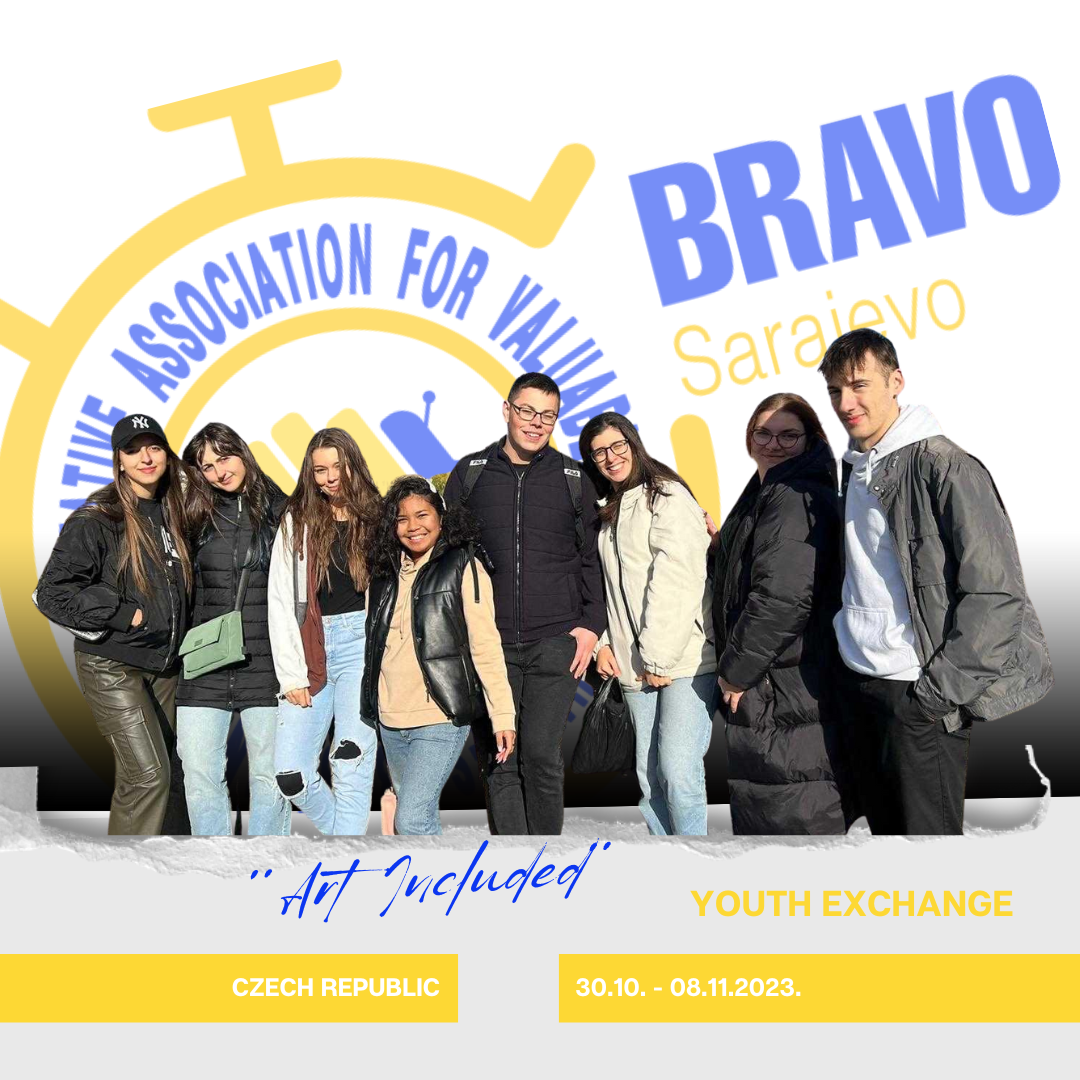 We have just added a new chapter to our passport stories as our 6 participants are making the world wonder in the Czech Republic by attending the Youth Exchange ''Art Included''. The project ''Art Included'' is all about inclusion and diversity as its main aim is to provide a quality learning opportunity for young people. By taking part in interactive sessions, participants are developing their skills and gradually improving their personal and professional lives.