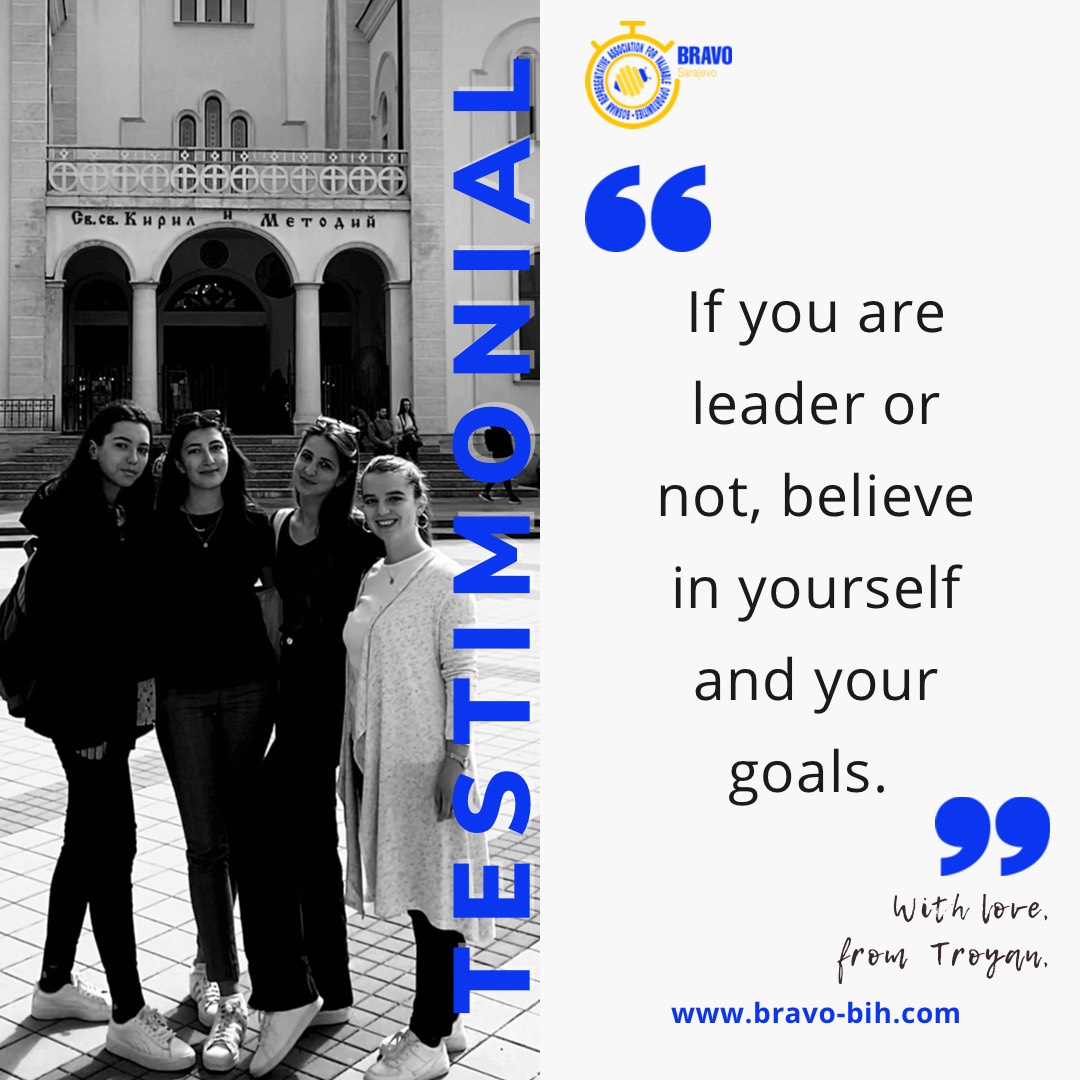 #BRAVOONTHEROAD: Youth Exchange in Troyan, Bulgaria
I can freely say that the project "Improving my leadership skills" had a great impact on my development. It strongly enriched my future capabilities and knowledge. I gained a lot of motivation and new ideas.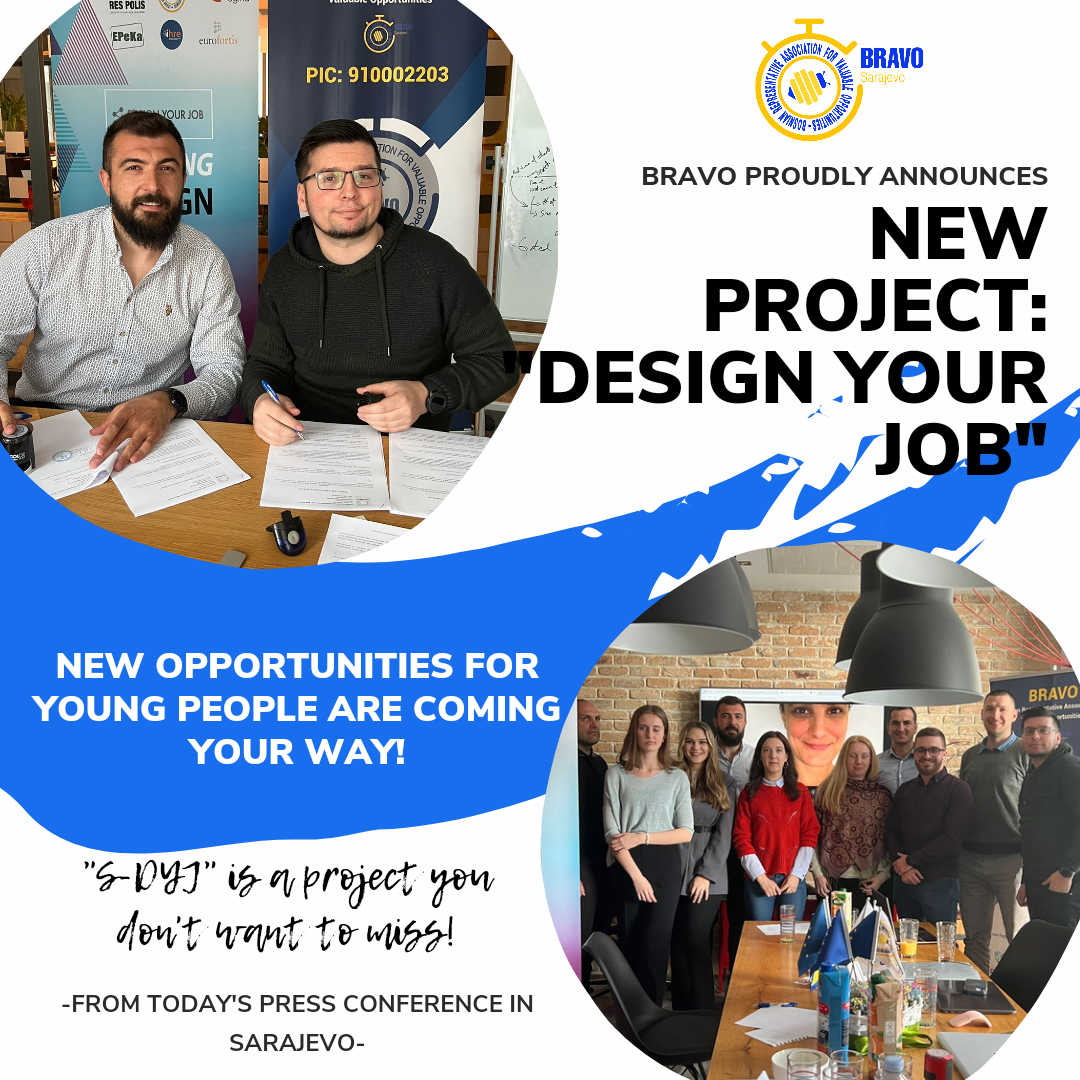 PRESS CONFERENCE FOR THE PROJECT "DESIGN YOUR JOB": SARAJEVO, 11.4.2022.
Povodom svečanog otvaranja i početka novog projekta pod nazivom "Design Your Job" imali smo časti i zadovoljstvo ugostiti u prostorijama našeg BRAVO ureda u centru Sarajeva naše partnere iz Srbije, Crne Gore,Albanija, Latvije i Italije.
Sazvana je press konferencija na kojom smo najavili projekt, na kojemo ćemo kroz naredne dvije godine raditi na kreiranju prilika za mlade ljude kroz određene treninge za IT.
#BRAVOONTHEROAD: Youth Exchange in Messina, Italy
I have to say when I first saw the open call for this project, I thought to myself, this isn't an opportunity knocking on my door; it's breaking it down. So I signed up and I can say I dont regret it for one second. I learned a lot on the project about the EU, the countries that make up the EU and their cultures.