"Za radionicu sam saznao od djevojke, koja je mislila da će mi ova radionica biti super pozitivno iskustvo. Inače, moj dječački san je bio da postanem uspješan modni dizajner tako da mi je ovo bila prilika da naučim nešto novo i korisno.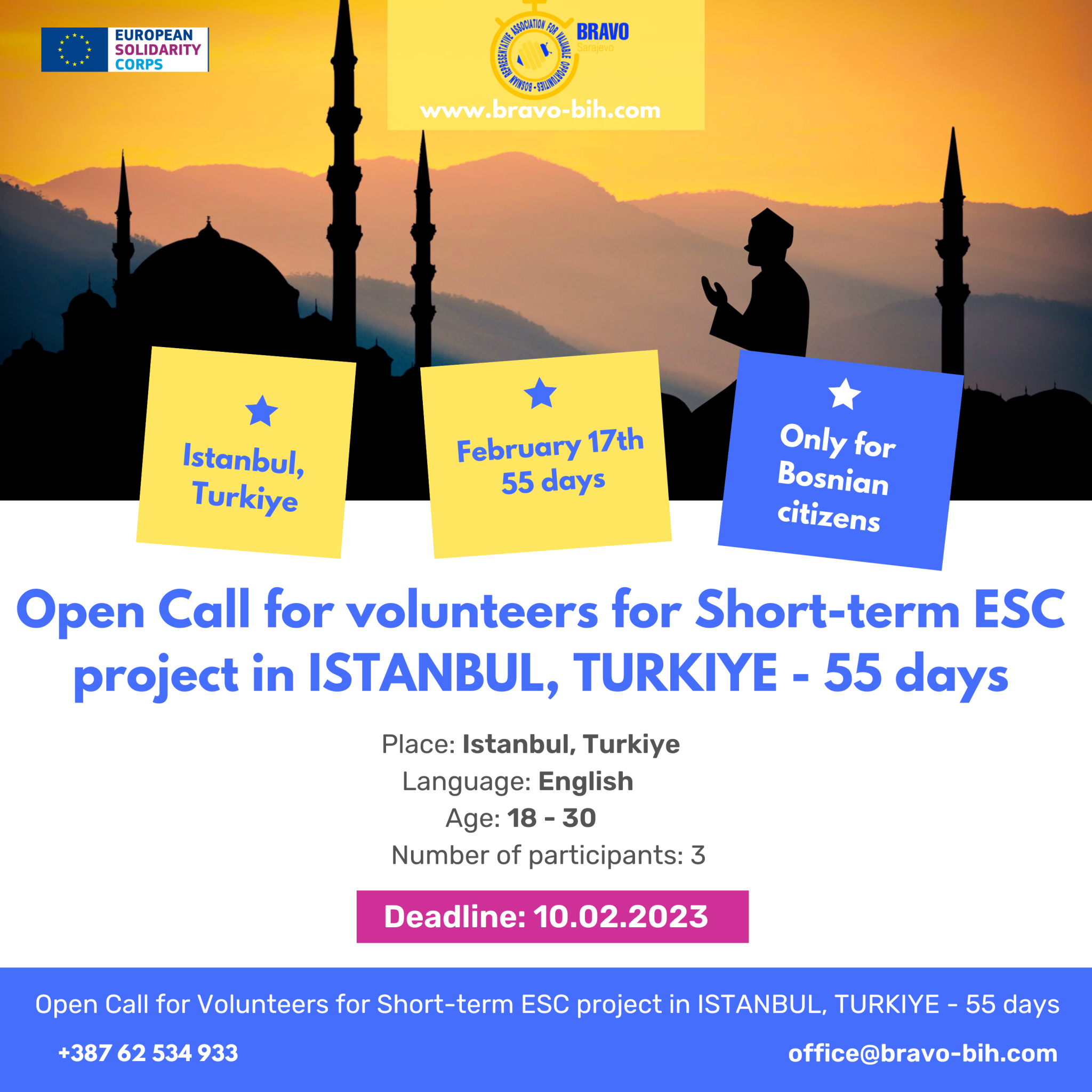 Attention all volunteers! We are excited to announce an open call for participants in a short-term European Solidarity Corps (ESC) project in Istanbul, Turkey. The project will last for 55 days and will focus on project management, writing, and designing European projects.
One of Europe's most urgent issues nowadays is the increasing number of young people who lead sedentary lives which lack enough physical activity. According to WHO, one quarter of EU population does not meet the recommendations on physical activity. This problem needs to be addressed and mitigated as soon as possible since inactivity is always accompanied by numerous health issues, both mental and physical.