Youth Exchange "DI(ADVOCATE)" was held in Sarajevo, B&H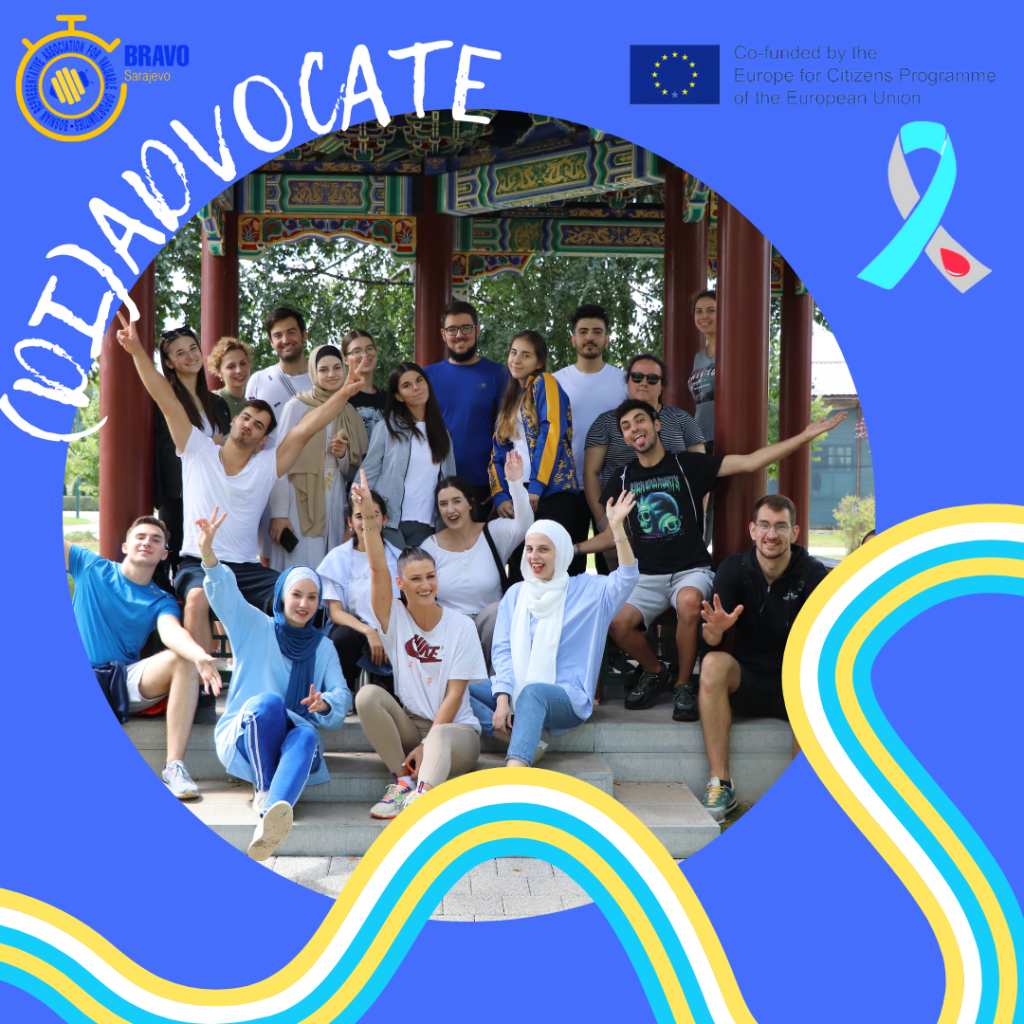 Starting from 23rd till 31st of August, a youth exchange "DI (ADVOCATE)" was held in Sarajevo where BRAVO hosted 24 participants from Germany, Turkey and Bosnia and Herzegovina.
Main goal of the youth exchange was to educate young people about diabetes and raise awareness about stereotypes and misconceptions that are commonly spread in the society as well to include young people with diabetes in the activities of the exchange which would explain their everyday routine with diabetes and how is it to live with it.
At first, participants got to know each other by playing variety of teambuilding games and doing cooperative activities.
Our great and enthusiastic trainers Nedžma, Amina and Lamija prepared some interesting activities and interactive workshops which were aimed at helping youth understand basic information about diabetes as they were instructed to do their own research on certain topics which they presented and discussed with each other with a focus on different healthcare practices regarding diabetes treatment in different countries in order to recognize and understand the problems people with diabetes are facing in different countries.
To emphasize the importance of regular physical activity and positive effects it has on our body, fitness exercise was held at Centre for education, sports, and recreation "Safet Zajko" where our trainer Ena Alikadić showed how to do basic exercises which can be done at home but yield great results (Only if you don't give up!). Ena also shared her story about living her life with diabetes and which effect does diabetes have on sports activities, which precautions do you have to take etc… We'll quote her "I don't have diabetes, but diabetes has me!".
Intercultural night was held in a fun and festive atmosphere where different traditions, cultures were presented and discussed to better understand each other and to promote interreligious as well as intercultural dialogue. Besides this, NGO fair was held where participants exchanged knowledge about different NGOs and what do they do in which country.
Our emphatic and compassionate participants organized activities for kids with growth difficulties and made them happy and joyful while playing different games with them, painting with them. We wanted to include them in project activities and show that we're indeed open for inclusivity practices and diversity!
Scavenger hunt took place in downtown Sarajevo where groups were given tasks to explore the city, do some activities and enjoy in the beautiful atmosphere.
Hana and Kerem told us their #bluestory and challenges that they are facing as well as their first experience with diabetes and how they had to adapt their lifestyle.
As the exchange was coming to an end, we reflected on opinions about the workshops and activities, what was good and what needs to be better which will be used to improve future workshops!
We said goodbye with a "secret friend" game where gifts and words from bottom of the heart were exchanged.