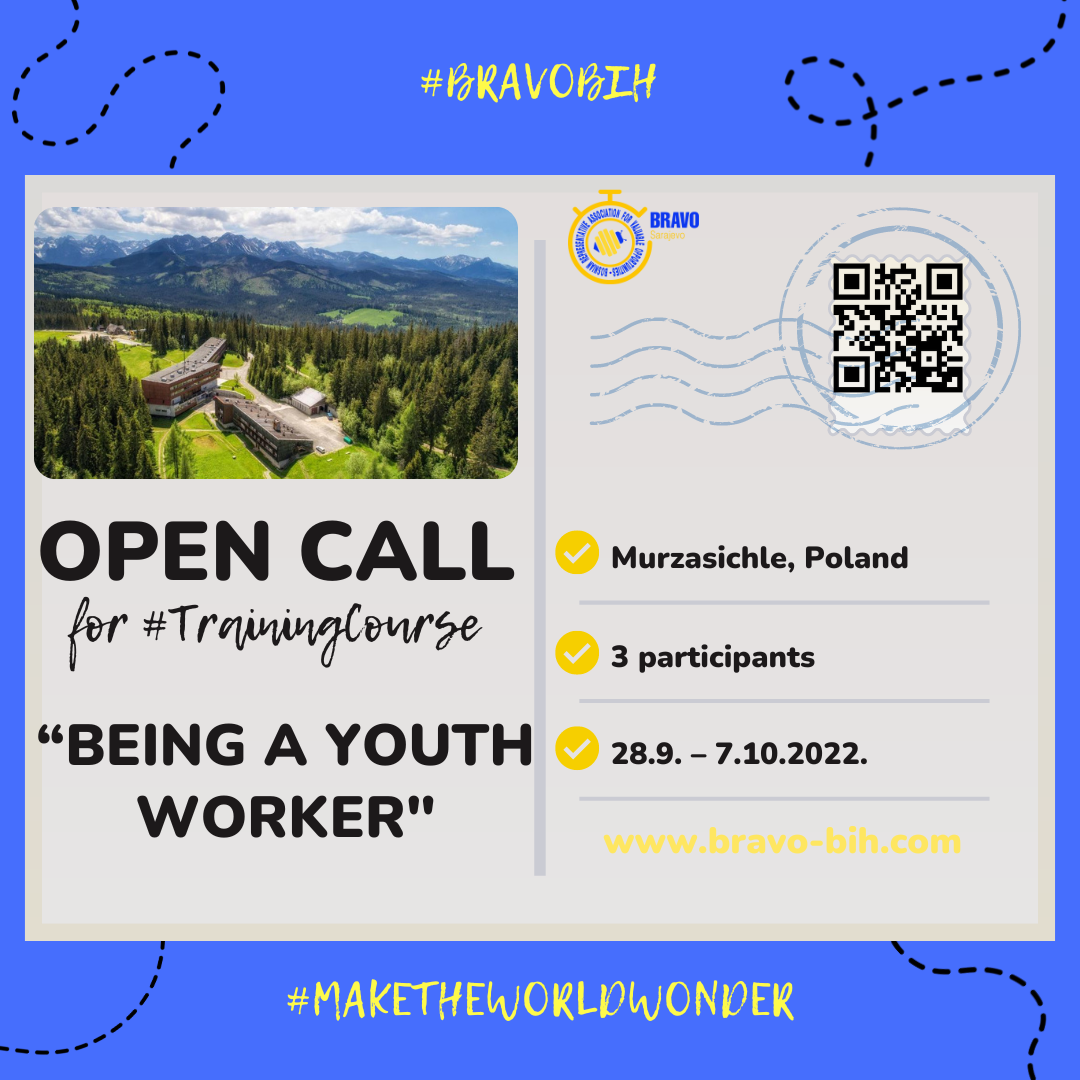 Open Call for 3 Participants for Training Course in Murzasichle, Poland
Name of the project: "Being a youth worker"
Date of Project: 28.9.2022. – 7.10.2022.
Sending Organization: "BRAVO"
Place: Murzasichle, Poland
Participants age: +18
The number of participants: 3
Working language: English
Deadline for applying: 8.9.2022.
The O'visor seminar's purpose is to bring together a number of non-governmental organization that actively work in crisis situations and through various activites contribute to the society in which we live in.All participants in this seminar will recieve a certificate of participation, which is a nice way to enrich your CV and expand your knowledge! Ovisor intends to raise awareness of the importance of activism and volunteer work.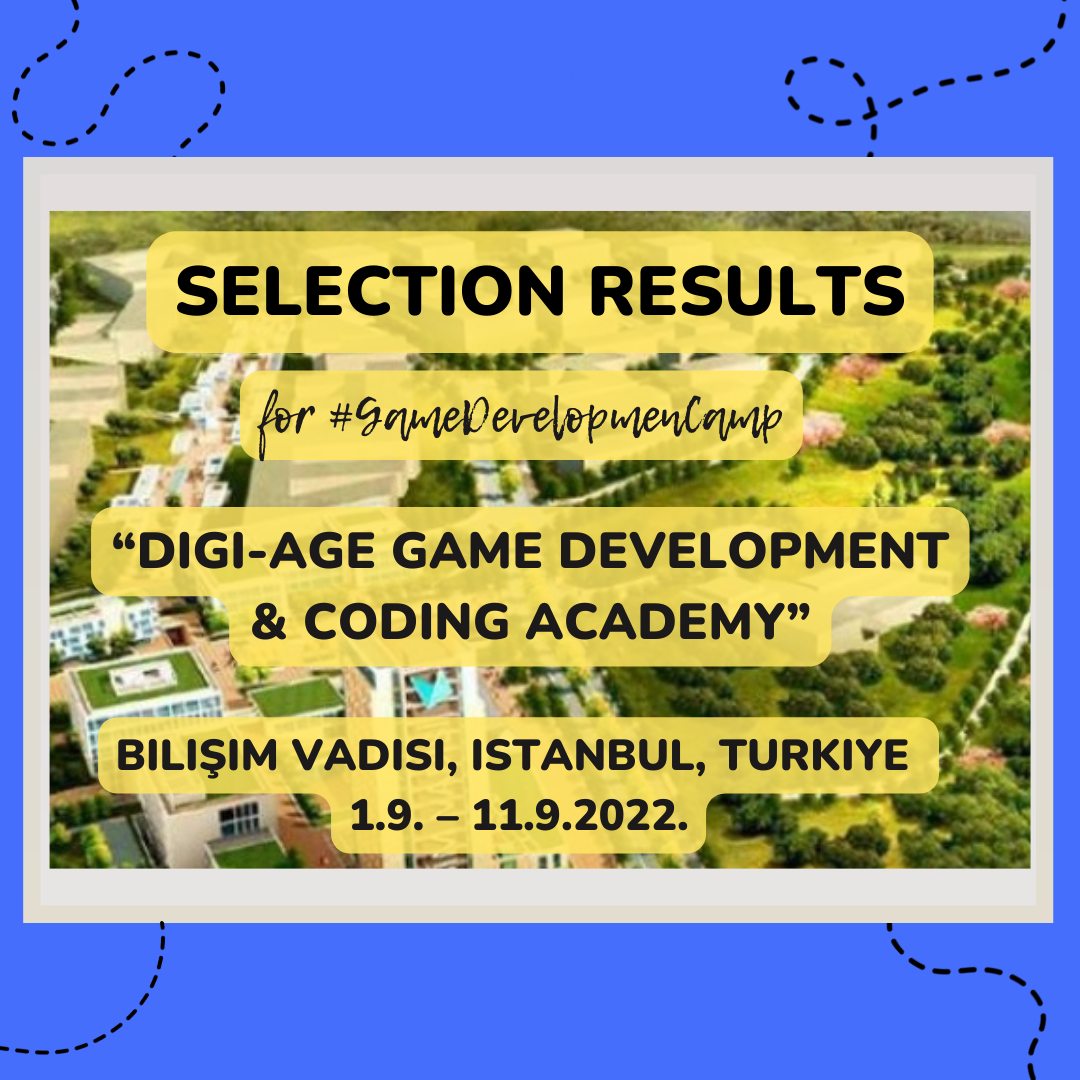 Selection Results for 8 Participants for Game Development Camp in Bilişim Vadisi, Istanbul, Turkiye
Name of the project: "DIGI-AGE Game Development & Coding Academy"
Date of Project: 1.09.2022. – 11.09.2022.
Sending Organization: "BRAVO"
Place: Bilişim Vadisi, Istanbul, Turkiye
Participants age: +18
The number of participants: 8
Working language: English