BRAVO otvara prijave za novi ciklus kursa turskog jezika!
Zadovoljstvo nam je obavijestiti vas da BRAVO otvara nove prijave za kurs turskog jezika. Ukoliko ste ovog ljeta razmišljali da otputujete na neku od prelijepih turskih destinacija, ovo je idealna prilika da s nama naučite i usavršite turski jezik. Prijavite se i pridružite nam se u ljetnoj avanturi. Nećemo učiti samo gramatiku, nego i sve ono što ovaj jezik čini posebnim i jedinstvenim.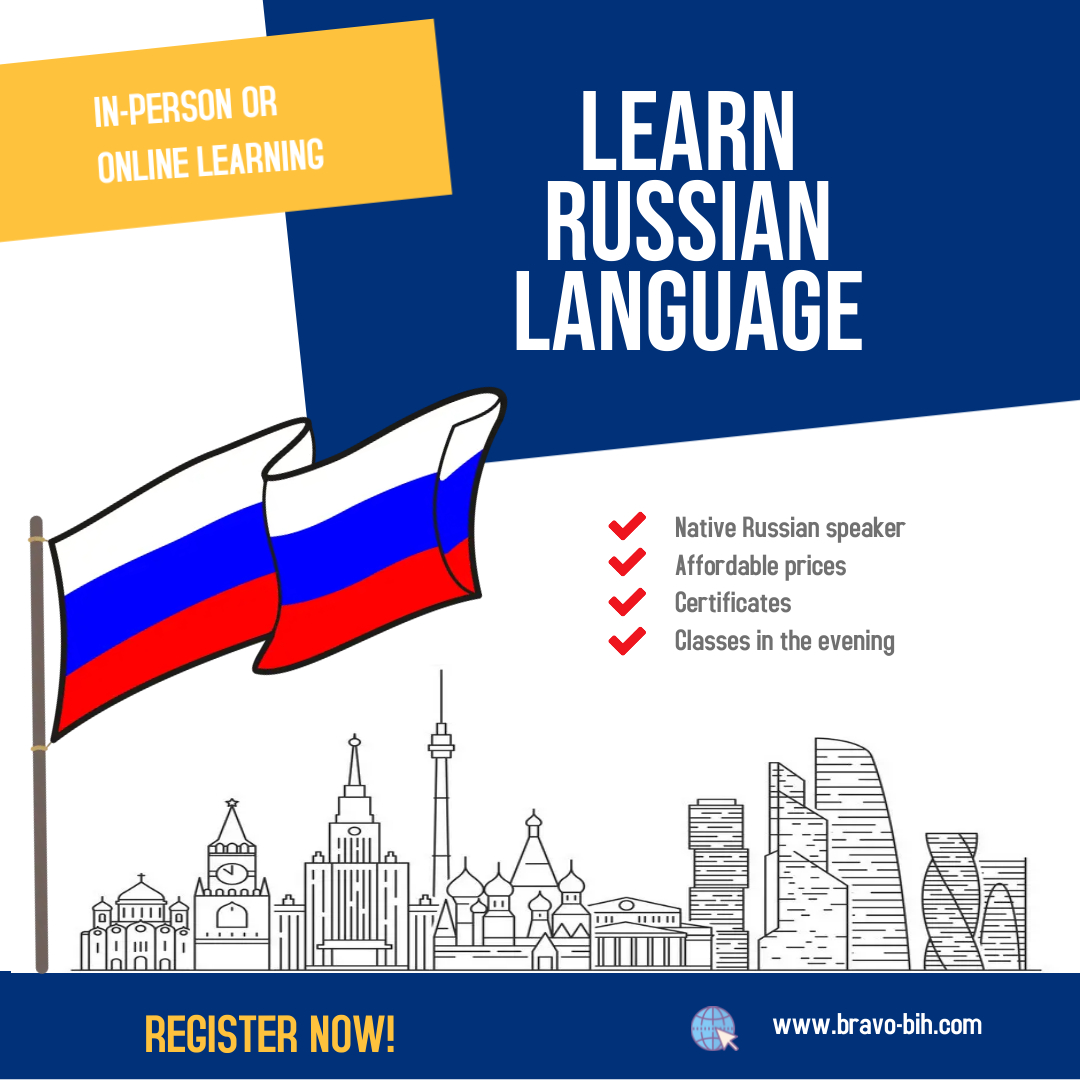 BRAVO opens applications for a new course – Russian language course!
Each new language opens the door to a new culture while learning them has constant benefits for many cognitive functions, improves memory, has a positive effect on delaying dementia, but we also develop a better sense of mother tongue.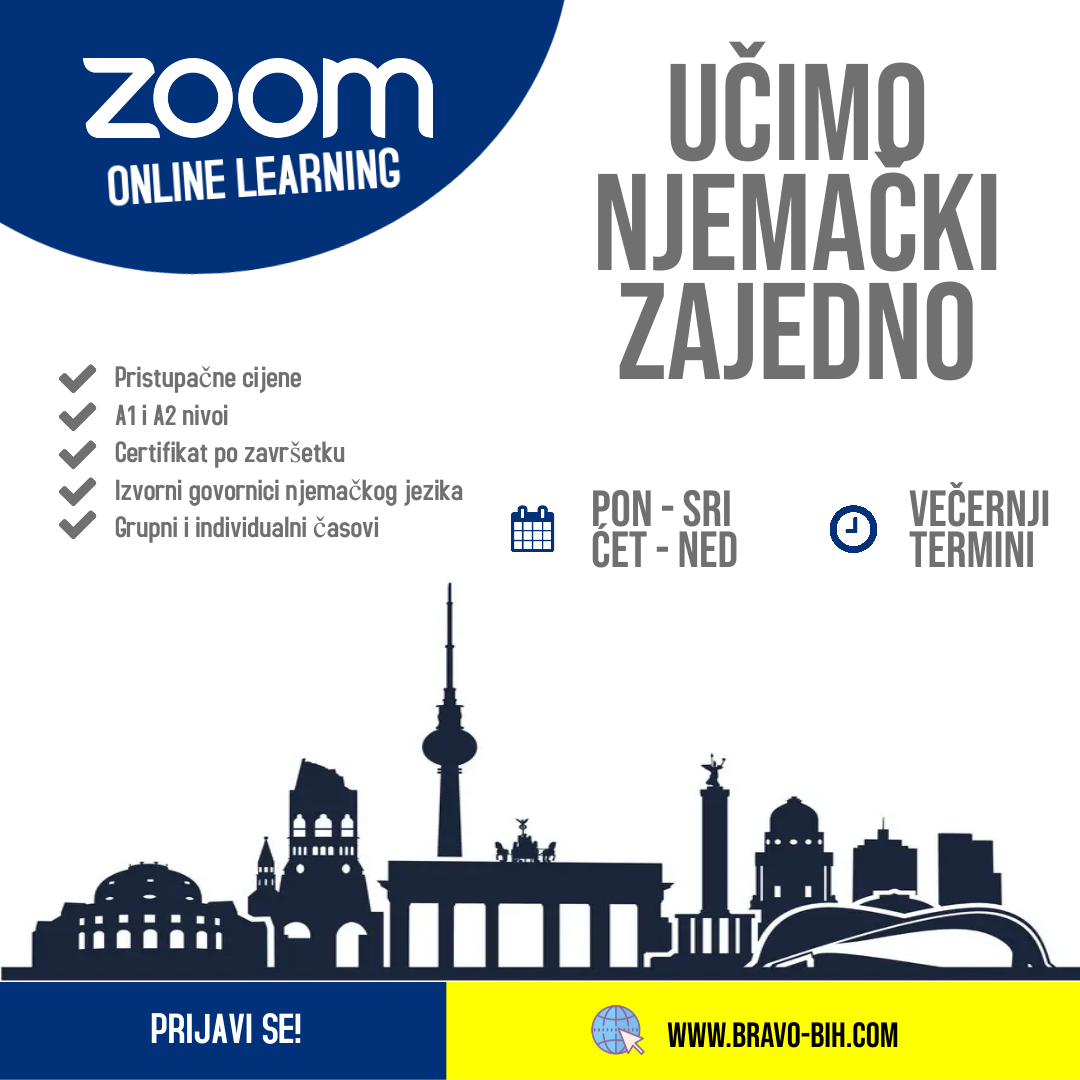 BRAVO otvara prijave za novi ciklus kursa njemačkog jezika!
Dragi naši,
Kurs njemačkog jezika se nastavlja. Nakon tri uspješna ciklusa i preko 80 zadovoljnih učenika iz Bosne i Hercegovine, zemalja regiona, te Italije i Španije donosimo vam novi poziv i šansu za učenje ovog divnog jezika.