Svaki novi jezik otvara vrata nove kulture, dok učenje novog jezika ima stalne dobrobiti za brojne kognitivne funkcije pa poboljšava pamćenje, pozitivno utječe na odgađanje demencije, a učenjem stranih jezika razvijamo i bolji osjećaj za materinski jezik.


BRAVO također izdvaja nekoliko najvažnijih razloga zbog kojih mislimo da biste već sada trebali početi s učenjem njemačkog jezika:
Bolje šanse na tržištu rada u našoj zemlji i inozemstvu te brži napredak u karijeri.


Znanje njemačkog jezika sve češće je ključan uvjet za zaposlenje i u Bosni I Hercegovini.


Bilo na službenom putu ili privatnom odmoru, uz pomoć njemačkog jezika možete se sporazumijevati u većem dijelu Europe je je to najrašireniji jezik u EU.


Odlazite li na rad u Njemačku ili Austriju lakše ćete se zaposliti i vrijedit ćete više tj. oduševit ćete svoje nove kolege sa znanjem njemačkog  jezika i osjećati se kao dio tima.


Početak života u inozemstvu bit će ugodniji i brže ćete prevladati razne prepreke kao i kulturološke razlike kroz druženje i komunikaciju s izvornim govornicima od prvog dana
Pridružite nam se na našim kursevima i otkrijte što smo sve još pripremili za vas. I ne zaboravite: "sve ovisi o vama i vašoj odlučnosti"! Ovdje smo da vam budemo podrška i pomoć.
Ako ste i Vi zaljubljenik u njemački jezik ili bi željeli istražiti neko novo polje i jezik u Vašem životu popunite ovu Google formu, prijavite se za kurs Njemačkog jezika i naučite nešto novo.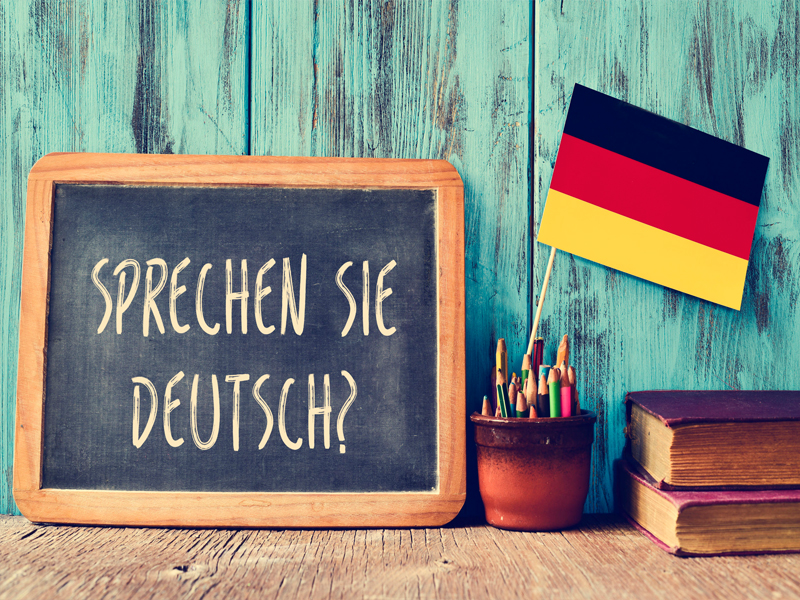 Project of young people from 12 countries around the world From July 6 to July 9, as many as six BRAVO volunteers took part in
Read More »
Youth Exchange in Karasu, Turkey Youth exchange "Novel Heroes Against Hate Speech" was held in  Karasu, Sakarya from the 18th till the 26th of June.
Read More »
New training held in Cyprus, In the period 23-26 of July 2021 in Nicosia, Cyprus was held a #SPORTolerance training of sport experts and the
Read More »
ROK ZA PRIJAVE: 30.10.2020.
POČETAK KURSA: 09.11.2020.
Cijene kursa:
| | |
| --- | --- |
| Grupni časovi  | 30KM (15€) mjesečno   |
| Individualni časovi  | 20KM (10€) po času   |
| Oboje  | 20KM (10€) za grupne časove mjesečno + minimalno dva individualna časa 40KM (20€)   |
Onima koji uplaćuju iz inostranstva dajemo mogućnost plaćanja putem Western Uniona. Oni koji uplaćuju iz Crne Gore, mogu to učiniti preko Pošte Crne Gore. Ukoliko uplaćujete na taj način, javite nam se na mail: [email protected], kako bismo Vam dali podatke za slanje (ime osobe za koju šaljete, adresa, ukoliko zatreba i sl.).
Ukoliko niste finansijski u mogućnosti da si priuštite kurs, a željeli biste naučiti italijanski jezik i upoznati italijansku kulturu, BRAVO vam nudi i besplatne časove. Sve što trebate uraditi jeste da nam napišete zašto baš vama treba da poklonimo te časove, da nam objansite Vašu situaciju, a naš odgovor ćete dobiti nakon zatvaranja poziva.
Tri jednostavna koraka za prijavu su:
1.         Izvršiti uplatu i popuniti Google Form;
2.         Nakon što izvršite uplatu, zamolili bismo Vas da dokaz o uplati pošaljete na sljedeće dvije e-mailadrese: [email protected] i [email protected]
3.         Kada primimo Vaš e-mail, dobit ćete potvrdu o upisu i dodatne informacije o kursu, udžbenike, link za Zoom sastanak preko kojeg ćete prisustvovati časovima i link naše facebook grupe u kojoj objavljujemo dodatne informacije, obavjesti kao i materijale sa časova.
Kao i svi dosadašnji kursevi i ovaj kurs će se odvijati preko Zooma, stoga je neophodno da se svi učenici registruju na platformu. Registraciju je potrebno izvršiti na vlastito ime i prezime, jer profili nepoznatih imena neće biti pušteni na čas. Ukoliko bude dolazilo do nekih promjena ili smetnji prilikom ulaska na čas, potrebno je da što prije obavijestite instruktoricu o tome. Budući da se časovi odvijaju preko Zooma, na kurs se možete prijaviti u bilo kojiem dijelu svijeta da se nalazite.
Za sve dodatne informacije i prijedloge možete nam pisati na: [email protected]