Youth Exchange in Karasu, Turkey
"Novel Heroes Against Hate Speech''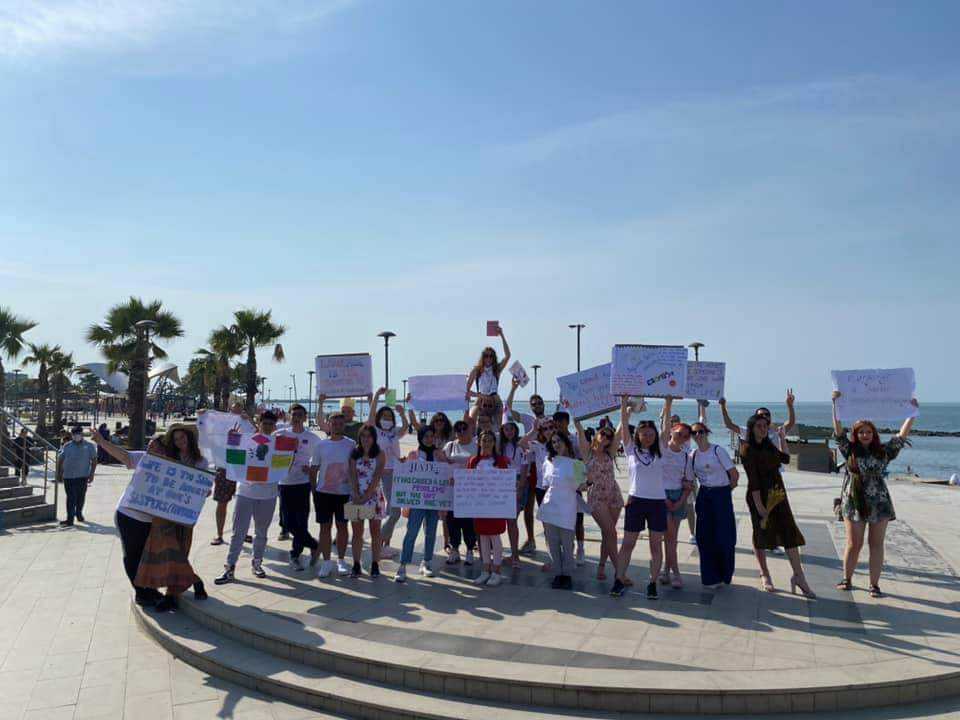 Youth exchange "Novel Heroes Against Hate Speech" was held in  Karasu, Sakarya from the 18th till the 26th of June. Our 7 participants took part in it and were combating hate speech alongside other 27 participants from the following countries and organizations:
Turkey – Karasu Gençlik, Sanat Ve Spor Kulübü Derneği
Serbia – Klub Za Osnaživanje Mladih 2018 Udruženje
Romania– All Together
Azerbaijan– Modern Youth Public Union
This project was aimed to raise awareness about forms of hate speech while openly talking about the past and present events. Lives of novel heroes and past events were used as an example of doing better and not letting history repeat itself which significantly helped participants with revealing common values and bonding over the same ones. Participants had many chances to express themselves freely through many artistic workshops such as creating logos, slogans, posters, costumes, brochures and T-shirts. Not only did those workshops serve as a creativity test of individuals, they also put to the test teamwork skills which resulted with meaningful project promotion material.
Participants did a good job presenting their countries in real light, meaning that both the good and bad sides of everyday life were shown. Countries had a task to present problems occuring hate speech and effects of media.  We realized that the grass isn't greener on the other side. Every country had a different problem but what connected each one of them was the urge to find the root of the problem and fight against it. In this case differences were the things that made participants closer as they bonded even more over the intercultural nights who did justice to each country as they were a way to show the good sides such as food, music, drinks and tradition overall.  Besides English music was a universal language for sure.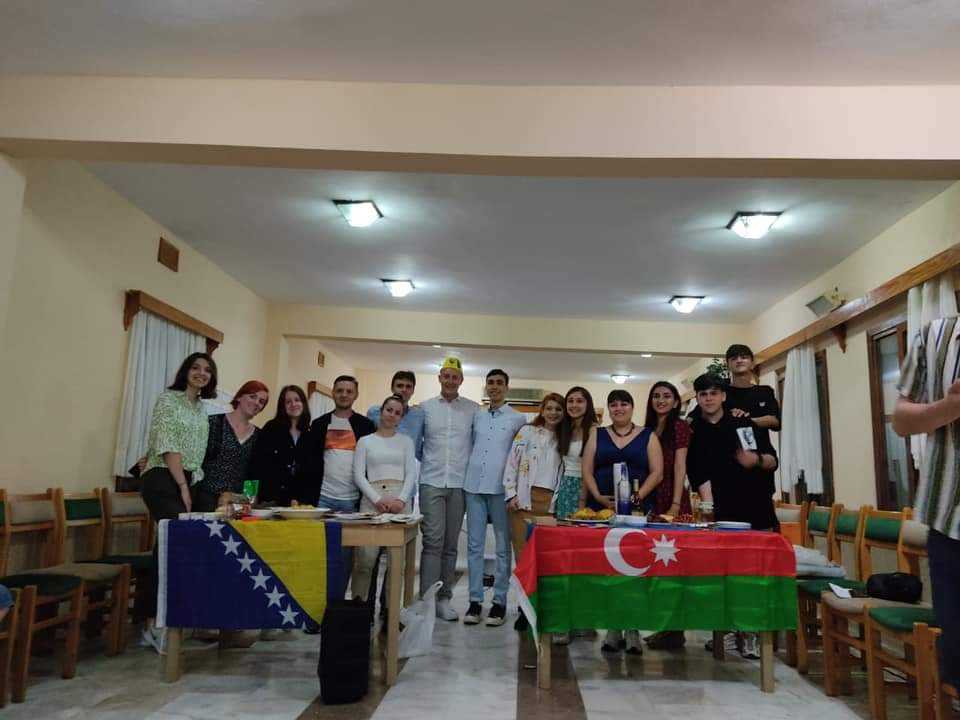 There was a lot of material for the Oscars which was shown through drama activity and ''if you were him/her'' session. Jokes aside, these sessions were an interesting way for dealing with stereotypes and prejudices and they remarkably contributed to developing empathy and broadening horizons.
The progress was not just made in the sessions as it was continued afterwards in the free time which was used in the best way possible. Participants spent free time getting closer with each other and making memories by the pool, at the beach or just exploring the beauties of Karasu city. Every moment led to creating and dancing the choreography with a song ''Jerusalema'' that has become a worldwide symbol of unity. In that moment, dancing at the sunset we felt closer than ever and in honor of the hard work we organized a bonfire night.
Participants left the project with youthpasses, improved speaking skills, extended knowledge of covered topics but most importantly – amazing memories and new friendships.
This is not the end, this is just the beginning of the very long journey on which we will continue to fight against hate speech and change the system that supports it.  With that being said we will continuously try to be the best versions of novel heroes and and successfully accomplish our mission. Until we meet again!
If you have any questions feel free to contact
BRAVO TEAM