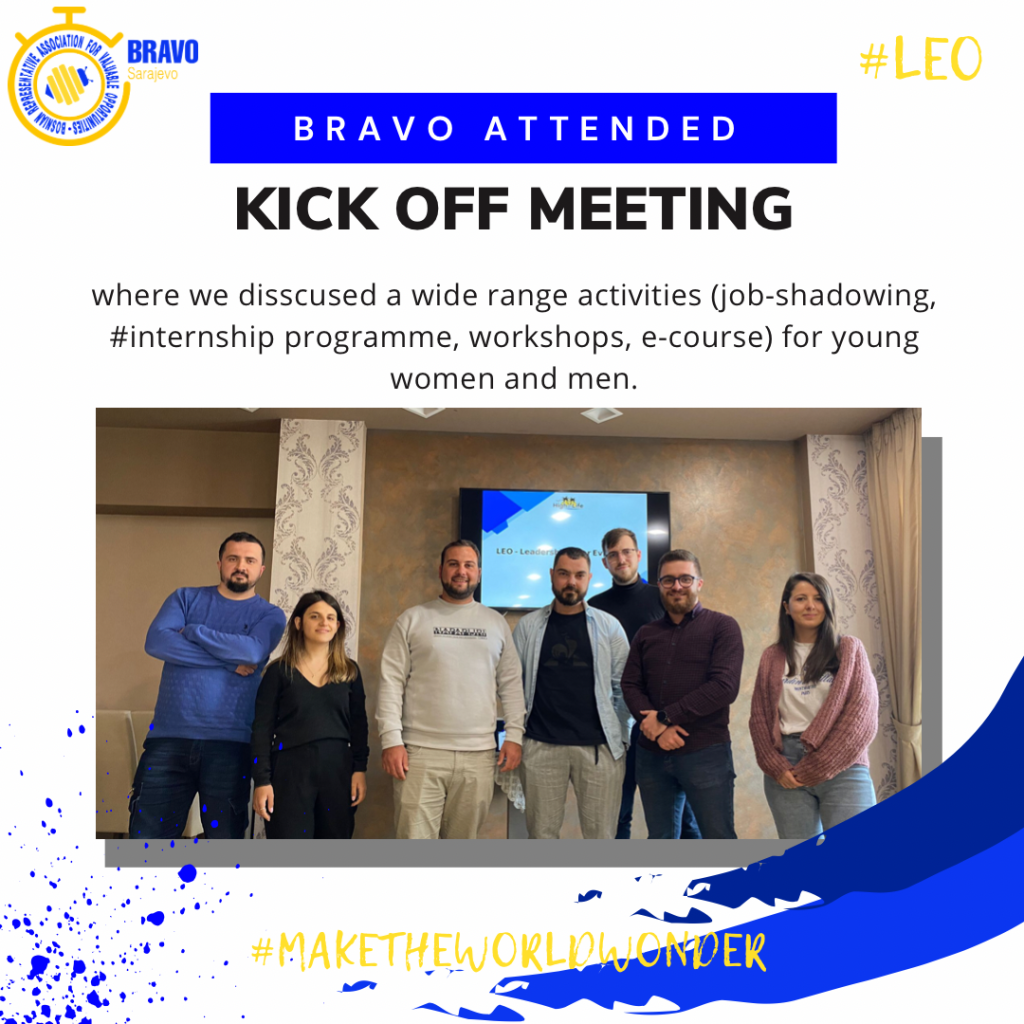 At the beginning of spring, we started with a new project that will bring new opportunities for young people.

This time the Kick-Off meeting was held in the beautiful city of Mileto in Italy. A consortium of four partner organizations from Italy (High on Life), Lithuania (Active Youth Association), Bosnia and Herzegovina (BRAVO), and Albania (Together for Life) participated in creating agreements and plans for the project over the next 24 months.

At the meeting, the partners went through all the activities that will be implemented during the project and shared the responsibilities and obligations of all partner organizations.
The work plan and time frame in which all tasks and duties of all partner organizations will be fulfilled were presented.
The project aims at enhancing women's leadership, developing NFE resources for youth workers and young people, promoting men's involvement in women's empowerment, and strengthening the synergies between youth work and the labour market.
The implementation of the project will last for two years, in which we will work on empowering women in the spirit of leadership, through various mechanisms that will be implemented.
To maximally support the empowerment of women in leaderships through the exchange of participants with other partner organizations. Five young women in all partner organizations will go on exchanges to other countries (partner organizations) and will have the opportunity to visit and learn from large companies in that country, through their work and development. We want to create a market of opportunities and competition in which we will increase the number of young women in creating their own opportunities and development.
We want to invite you all to be a part of this positive story and to be a part of the changes we are bringing to Bosnia and Herzegovina.
We are here to #MakeTheWorldWonder!