BRAVO announces call for 3 participants for Training Course in Topola, Serbia from 10.09 – 17.09.2018. for B&H citizens and those living in B&H.
Name of project: "Say NO to cyber-bullying"
Date of TC: 10.09.2018 – 17.09.2018.
Organizer: Centralni Savet Srba u Njemačkoj
Place: Topola, Serbia
Participants: 3 (18+)
Working language: English
Youth Exchange is project under Erasmus+ program what means that TC is under Erasmus+ rules. Accommodation, food and travel costs (180€ limit) are covered by organizers.
MORE ABOUT PROJECT:
Social media has become prominent part of life for many young people today. Overusing of social media is a growing problem in modern society. Young people are often not aware how exposed and vulnerable they are, and how this, on the first sight, harmless social tool, can become a tool for cyberbullying.
CYBERBULLYING delineates the acts of bullying and harassment made by electronic means and all forms of communication connected to the web. It can be anonymous,it can be public, it spreads quickly, and it's 24/7.
While suicide is the most serious consequence of these actions, it isn't the only one. According to the Cyberbullying Research Center, "There have been several high‐profile cases involving teenagers taking their own lives in part because of being harassed and mistreated over the Internet, a phenomenon we have termed cyberbullicide – suicide indirectly or directly influenced by experiences with online aggression.". Online bullying can cause self-esteem issues, depression, self-harm, feelings of isolation that can damage performance in school, social skills, and general well-being, but it's an intense form of psychological abuse, whose victims are more than twice as likely to suffer from mental disorders compared to traditional bullying. As Youth Workers, we care deeply about development and future of our youngsters. Therefore the initiative for this project, consisted out of a single activity on an international level, a training course, that will gather young people, youth workers and educators
Objectives
The main aim of this project is to get new perspectives, exchange experiences, gain knowledge, and adopt new methods in working with youngsters in and out of schools in order to prevent
cyberbullying.
The objectives of this training course are:
-To exchange practices and share experiences among participants, related to bullying and
cyberbullying
-To gain knowledge about proper usage of social media and its connection to the topic;
-To become familiar with different tools and methods of non-formal education for prevention and work with youth
-To provide knowledge and methods regarding cyberbullying, its impact, and its prevention, and
provide guidelines for symptoms of victims, bystanders and actors and correlation factors
-To improve and adapt existing available workshop contents, create new ones, and sublimate
everything into an online "Workshop book" -with detailed description of the activities- regarding the topic of bullying with focus on cyberbullying
-To exchange realities regarding the topics of the project in the participating countries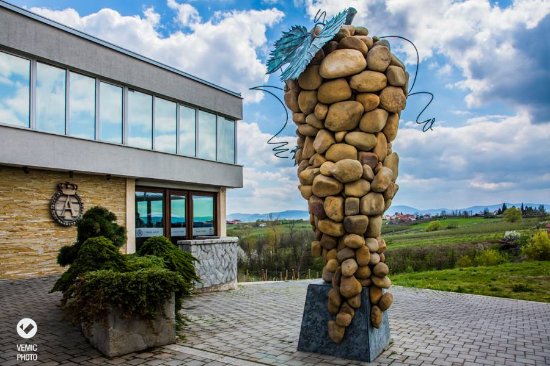 TRAVEL COSTS:
Maximum travel costs for each participant is from home town to Topola (Serbia) and back:
| | | |
| --- | --- | --- |
| Country | Number of persons | Costs per person |
| Germany | 5 | 275.00 |
| Serbia | 6 | 20.00 |
| Estonia | 4 | 275.00 |
| France | 3 | 275.00 |
| Kosovo | 3 | 180.00 |
| Bosnia and Herzegovina | 3 | 180.00 |
| Latvia | 3 | 275.00 |
| Poland | 3 | 275.00 |
| Montenegro | 3 | 180.00 |
| Portugal | 3 | 530.00 |
IMPORTANT: PLEASE KEEP ALL YOUR ORIGINAL TRAVEL INVOICES AND BOARDING PASSES.
Finances
The youth exchange is implemented by support of the European Commission programme ERASMUS+ and the German National Agency. Travel Expenses (according to Erasmus+ guidelines), accommodation, food and planned activities will be covered by the project budget.
We will reimburse travel costs as listed below on the basis of the cheapest possibilities, e.g. second class railway tickets, APEX-flights etc. by bank transfer after the training and the receipt of all ORIGINAL tickets, bills, invoices, receipts, boarding tags/cards etc. Following the guide lines of the Erasmus + programme the travel back must be realised by the participants on direct way within maximum 2 days. In case of longer stays or indirect travelling (holiday travel etc.) there is no chance of reimbursement of travel costs. Missing tickets will not be reimbursed. Please, keep the original tickets in order to get money back.
REIMBURSEMNT WILL BE AFTER PROJECT ENDED AND WHEN WE RECEIVER REST OF MONEY FROM NATIONAL AGENCY. PROJECT END 03.12.2018. AS YOU KNOW WE HAVE 2 MONTHS TO SUBMITE REPORT AND ALSO NA HAVE 2 MONTHS TO CHECK REPORT. PLEASE INFORM YOUR PARTICIPANTS ABOUT THIS.
Accommodation
The project will be held at Hotel Oplenac (Oplenac BB, Topola, Serbia).
It is near the center of the city just 5-10 minutes walking. Surrounded by greenery it offers a relaxing and panoramic view.
Full board: rooms with 2, 3 and 4 beds, bathroom, toilet.
Accomodation includs all the meals: breakfast, lunch and dinner every day.
People from the same country can not be in the same room.
During the seminar, costs for board and lodging are covered by the project. Extra expenses, such as drinks in the bar in the venue, extra days have to be paid by participants.
During the workshops there is 2 coffee break; during this break we will provide nes coffee and tea, also some kind of jus and sweets. This is for free for participants.
Some technical suggestion
– In the room there is only one socket, if you have a home, bring with you a plug with more sockets.
Where is Topola?
Topola (Serbian Cyrillic: Топола) is a town and municipality situated in the Šumadija region of Serbia. Topola is 80km far from Belgrade, 220km to the south is Niš and 280km to the north is Subotica.
Money
The domestic currency is the RSD (Dinar). The dinar exchange rate in relation to the euro is constantly changing. You can exchange money in any bank, and exchange office too.
Before Seminar we will inform you about the dinar exchange rate. (Exchange office we have at the airport and bus station. Dinar will you be required to purchase bus tickets.)
HOW TO APPLY?
Send your motivation letter written in English up to 500 words (doc form: MS Word) on e-mail: [email protected] with e-mail title as following "your name, name of the project you are applying for".
Deadline for applying: as soon as we fill place.
If you have any questions don't hesitate to contact us at: [email protected]
E-mail for applications: [email protected]