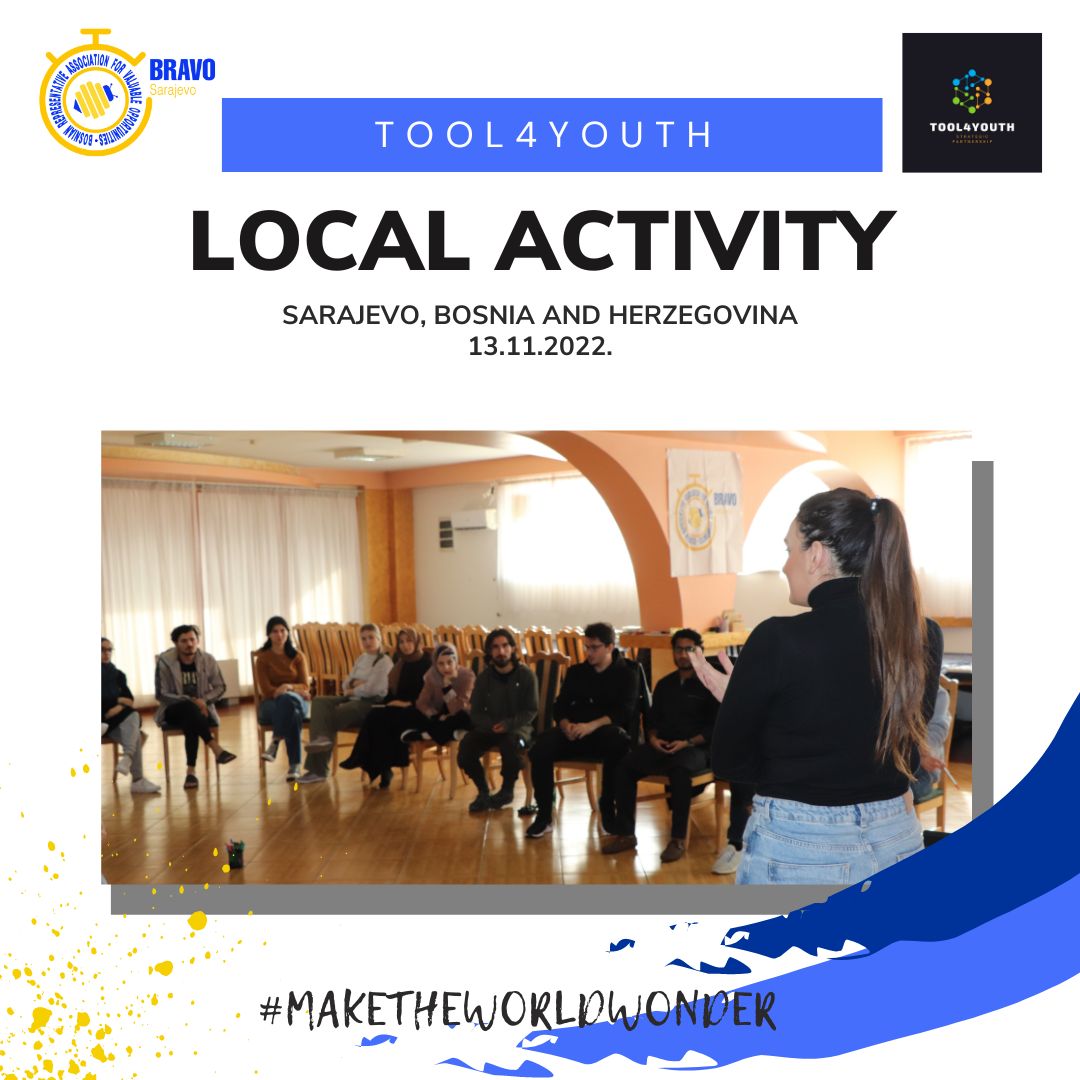 We define infodemic as an overabundance of online and offline information. It is an attempt to undermine the public health response which can have and normally negative impact on one person's mental and physical health as well as misinformation and disinformation which increase stigma and jeopardize valuable health gains. Misinformation also polarizes the community regarding issues related to COVID -19 which amplifies hate speech, leads to increased risk of conflict, and threatens the long-term prospects for promoting democracy, human rights, and social cohesion. 
The project "Tool4youth"aims to promote media literacy in the wider community and raise awareness about false information and how to recognize it. The digital age has made it easy for everyone to place information on the internet without going through fact-checking and other information-checking tools. This is why media literacy is a highly essential skill in the digital age. Working with youth and youth workers will disseminate this issue to a wider community.
After attending the first LTT in Turkey, where they tackled some of the most important topics regarding the infodemic, fake news and how to combat the negative effects of it, Anida, Medina and Amela held a workshop in Sarajevo where they shared their knowledge with other young people who wanted to expand their knowledge and learn new skills regarding these topics.
During the first workshop session, they presented the problems of fake news, how widespread they are today and what effects do they have on people worldwide with an emphasis on COVID – 19 situation where the infodemic started to burst out fast. They talked about different ways and methods that can be used to differentiate between fake and true news and how to use the in everyday lives.
Participants split into multiple groups during the second workshop session where they got to analyse different news articles to test their fake news recognition skills and discuss case studies with moderators to exchange opinions and experiences.
#BRAVO #BRAVOBIH #MAKETHEWORLDWONDER #TOOL4YOUTH