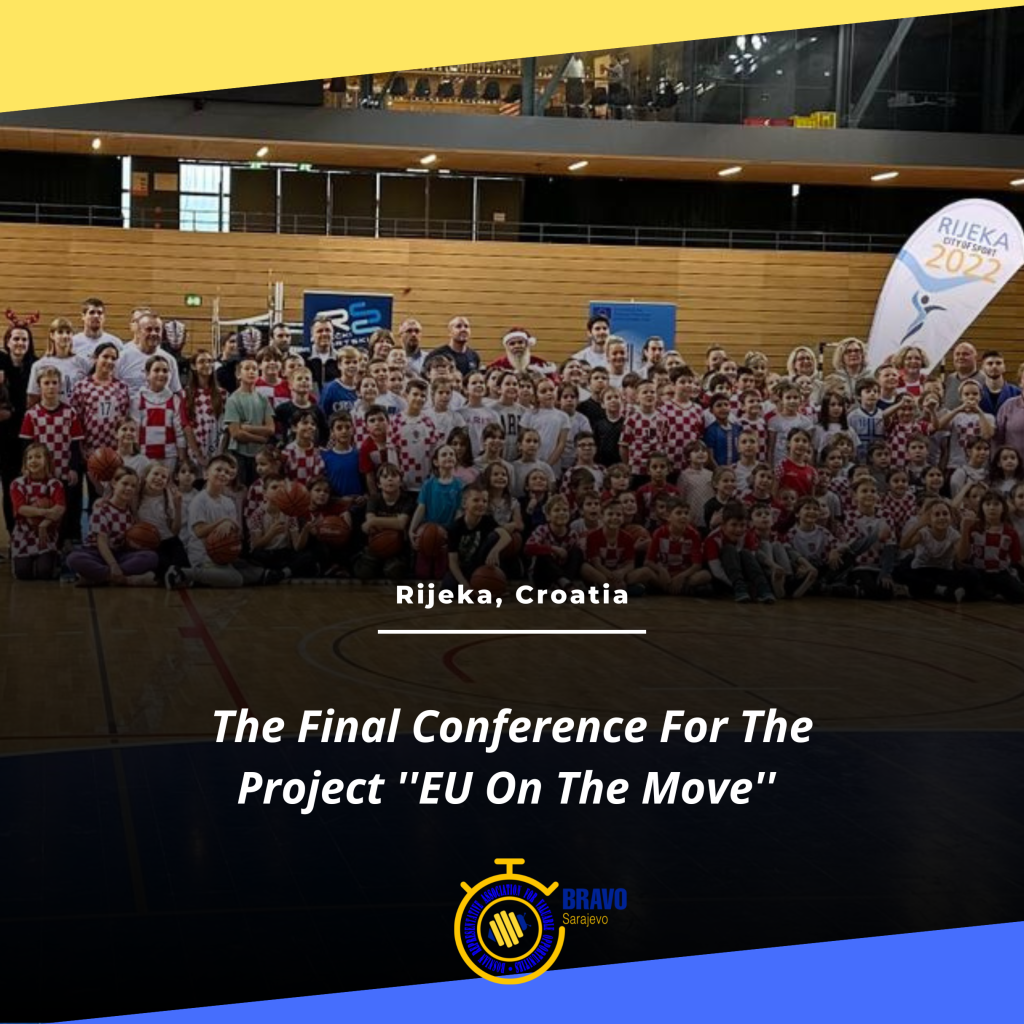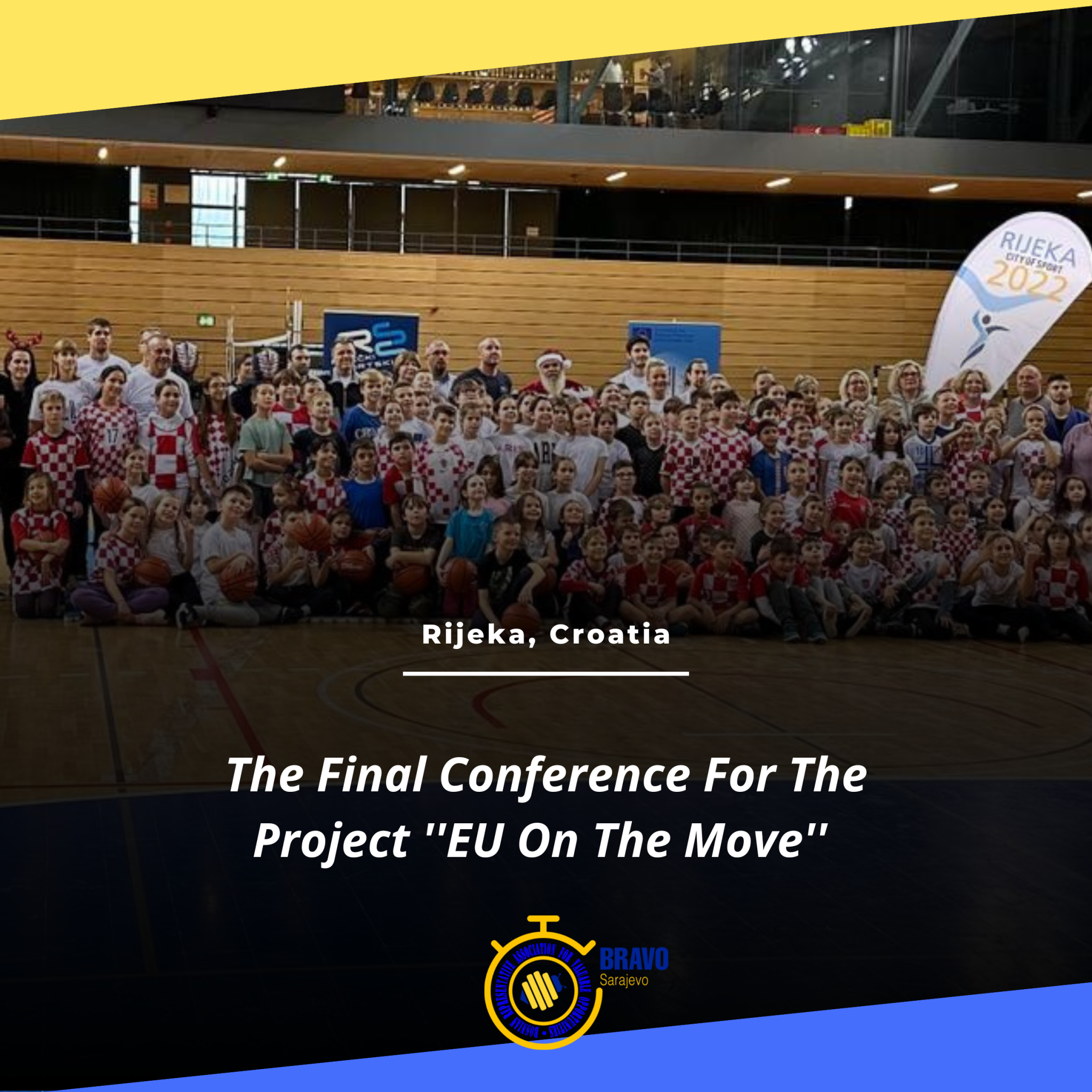 The Final Conference For The Project "EU On The Move" was held in Rijeka, Croatia. What's really special about this event is the fact that the idea of the project was born in Rijeka, specifically said Rijeka Sports Association.
The project "EU on the Move" gathered 5 European countries including BiH, Croatia, Slovenia, Turkey, and Portugal. All of the partnering countries were eager to make a change and create more opportunities that would gradually improve the quality of young people's lives.
The main aim of the ''EU on the Move'' project was to increase awareness of the importance of physical activity among children aged 7-11 (elementary school students) by additionally educating sports professionals and by implementing sports activities for children in schools/sports clubs/organizations in each partner country.
All partners presented the completed tasks and successful outcomes to the general public at the final meeting. Partners also shared their implementation-related experiences. Due to its inclusion in the children's festival EU on the Move, this event served more purposes than only providing partners with a space to review previously carried out initiatives. A total of 150 primary school students who had previously had the chance to learn the fundamentals of sports including athletics, gymnastics, handball, basketball, volleyball, judo, and others attended this festival. The youngsters' experiences were enhanced by their opportunity to meet Santa Claus at this event.
 This project made a strong impact in Bosnia and Herzegovina in a sense of providing coaches, teachers, and sports workers with another perspective on physical activities in children's lives. Several sports clubs and schools had a chance to go through training sessions about games and workshops for children that have the main goal of raising awareness about the importance of physical activity for children.
Through this project, we created something special, and we will continue to nurture that. This is not the end as the project covers a complex theme that we will continue discussing.