Socially Empowered and Transparent Youth Network
(SETYN)
Project in Ulcinj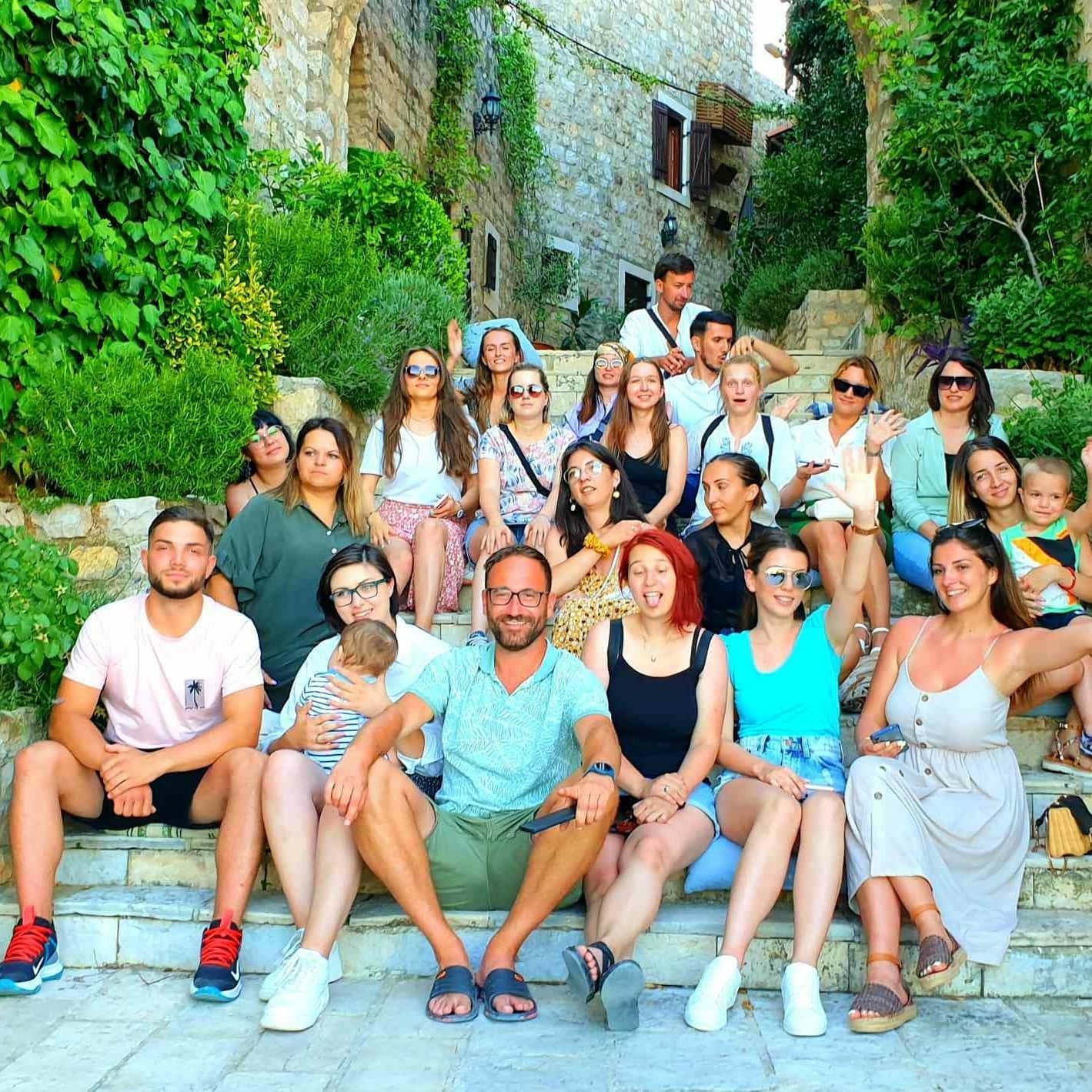 Between June 28 and July 04, our three volunteers participated in the first part of the SETYN project which was held in Ulcinj, Montenegro. This project gathered 24 young representatives from the Western Balkan and the European Union to strengthen their NGO capacities.
The organizations involved in the execution of the project were:
        BRAVO, Bosnia and Herzegovina


        Mladiinfo, Montenegro


        Mladiiinfo, Slovakia


        Mladiinfo, Poland


        Balkan Youth Activism, Albania


        KOM 018, Serbia


        Poraka Nova, North Macedonia


        OJQ ACCESS, Kosovo
The goals of this project were: to expand and deepen the cooperation & networking from Western Balkans and the European Union; strengthen the efficient management, internationalization, transparency and youth leadership in complex environments; to initiate the building of the socially empowered and transparent youth network and additionally to have better influence and accomplishment on local, regional, national and European level.
This project was based on the "work hard- play hard policy". The participants did have a lot of work in front of them, but it was in all respects rewarding. The topics which were covered during this training were: strategy planning, communication strategies, SWOT analysis, PEST analysis, analysis of social media, Social Media Marketing, press release, production and presentation on social media, and other relevant topics which could help the NGO grow.
After each successful workday, the participants had time for networking, which they gladly spent on the beach, enjoying the amazing company and the summer breeze.
The organization prepared a surprise trip, and participants went on a boat trip around Ada Bojana. The sea was wild and free, and at some point, the participants had the feeling that they were floating above the water… After arriving at the safe shore, the journey proceeded to the Old Town of Ulcinj. They visited the old fortress and Museum of Ulcinj. Fun fact: Did you know that there is a legend that the great Spanish writer Miguel de Cervantes was a prisoner here, during one of the sea battles?
The participants had an amazing time, filled with so much joy, happiness and memories, but also learned about so many useful topics which they can implement to their personal life and NGOs.
This chapter of the story ended, but the project still has one chapter missing. If you want to read about the final component, stay tuned and follow the final phase of the project in September.
If you have any questions feel free to contact
BRAVO TEAM