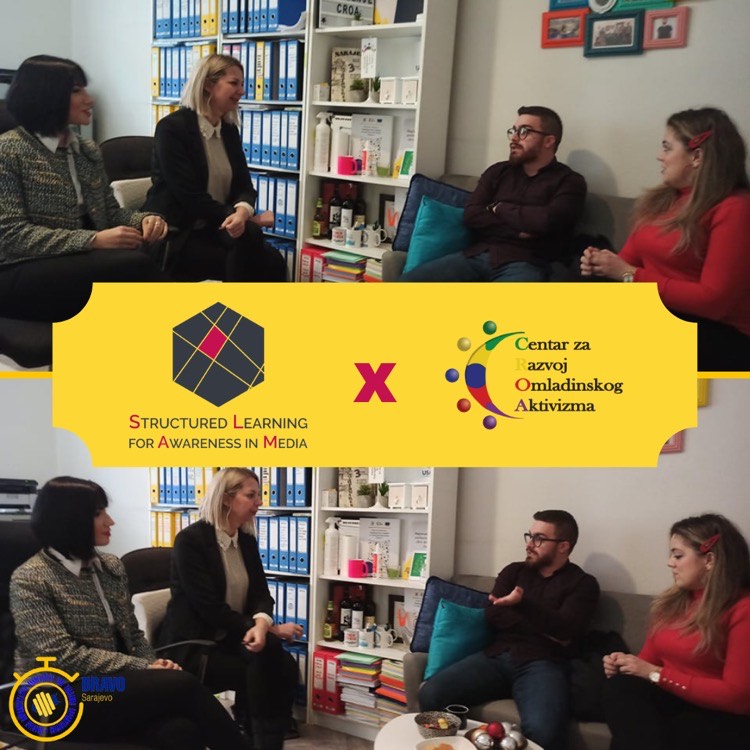 "Your work is going to fill a large part of your life, and the only way to be truly satisfied is to do what you believe is great work. And the only way to do great work is to love what you do. If you haven't found it yet, keep looking. Don't settle. As with all matters of the heart, you'll know when you find it." – Steve Job
We love and enjoy in what we do, so we proudly present you one of the activities of our very own project SLAM.
Structured Learning for Awareness in Media" (SLAM) aims at enhancing young people's awareness and critical thinking on the role of Mass Media as a challenge and precondition for more inclusive societies towards migrants and refugees.
The Council of Europe's Report "Media Regulatory Authorities and Hate Speech" (2018) underlines the historical significance of media in enticing and feeding the climate of hatred and violence characterizing West Balkan's turbulent past.
The Balkans are still a primary example of media consciously or even deliberately using hate speech for sensationalistic purposes, thereby supporting it and causing its recurrence and reinforcement at the societal level.
Bosnia and Herzegovina has recently taken foremost importance as a transit node for migrants and refugees seeking entrance into EU territory, a trend which the UNHCR (2018) recognized as exponentially increasing in 2018, from the 198 arrivals in December 2017 to the 666 registered in the peak month of March 2018. The strain posed on the local relief system by this surge has contributed to a growing sense of local unrest and discontent, which national mass media have so far been able to answer by providing the public with awareness and understanding of the phenomenon, in many instances providing an amplifier to internal currents of distrust, hate and stereotyping.
From the European perspective, significant indications might be extracted from analyzing media coverage about the reception and integration of migrants/refugees.
The CoE in its 2017 Report "Media coverage of the refugee crisis: a cross-European perspective" underlines the role played by media in fuelling societal hate speech as consisting in an abetting/legitimacy factor to explicit hate speech brought about by shallow and sensationalistic coverage.
#BRAVO #BRAVOBIH #MAKETHEWORLDWONDER #BRAVOSLAM
Against this backdrop, there emerges the opportunity of exploring the similarities, differences, and potential synthesis among the different yet interrelated challenges faced by West Balkans countries and Europe within a transnational effort aimed at laying the grounds of a greater media literacy and critical thinking at the level of the youth and, by extension, of society as a means to provide an antidote against phenomena of hate speech and a building block of successful integration processes.
As a part of the final activities of the SLAM project, on Friday, January 14th, BRAVO volunteers held a meeting with the Udruženje CROA, where they had a chance to present the project, its importance and goals.