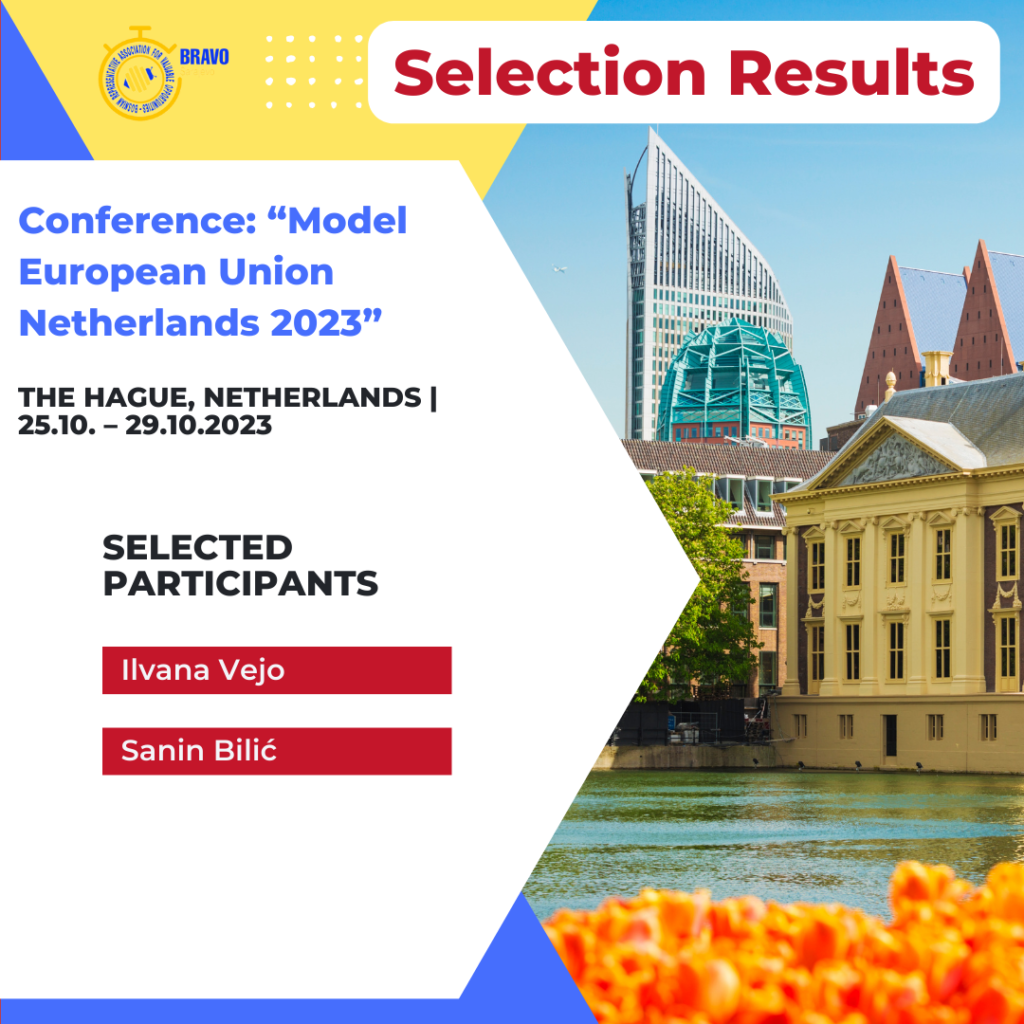 Name of the project: "Model European Union Netherlands 2023"
Date of Project: 25.10. – 29.10.2023.
Sending Organization: "BRAVO"
Place: The Hague, Netherlands
Participants age: 16 – 35
The number of participants: 2
Working language: English
BRAVO has successfully selected participants for The Model European Union Netherlands (MEUNL) 2023, a simulation event taking place from October 25th to October 29th, 2023. MEUNL offers its chosen participants a deep dive into EU governance, providing a realistic simulation of EU institutions and policies. It serves as a platform for engagement, learning, and networking, with opportunities for thought-provoking debates and interactions with EU enthusiasts. Various roles have been assigned, including Member of the European Parliament (MEP), Minister in the Council, and Journalist, each with specific responsibilities related to EU governance and communication.
1. Ilvana Vejo
2. Sanin Bilić
1. Ana Marija Musa
2. Lejla Pleh
3. Rade Popović
4. Medina Zubača
More about BRAVO you can see on our video below: