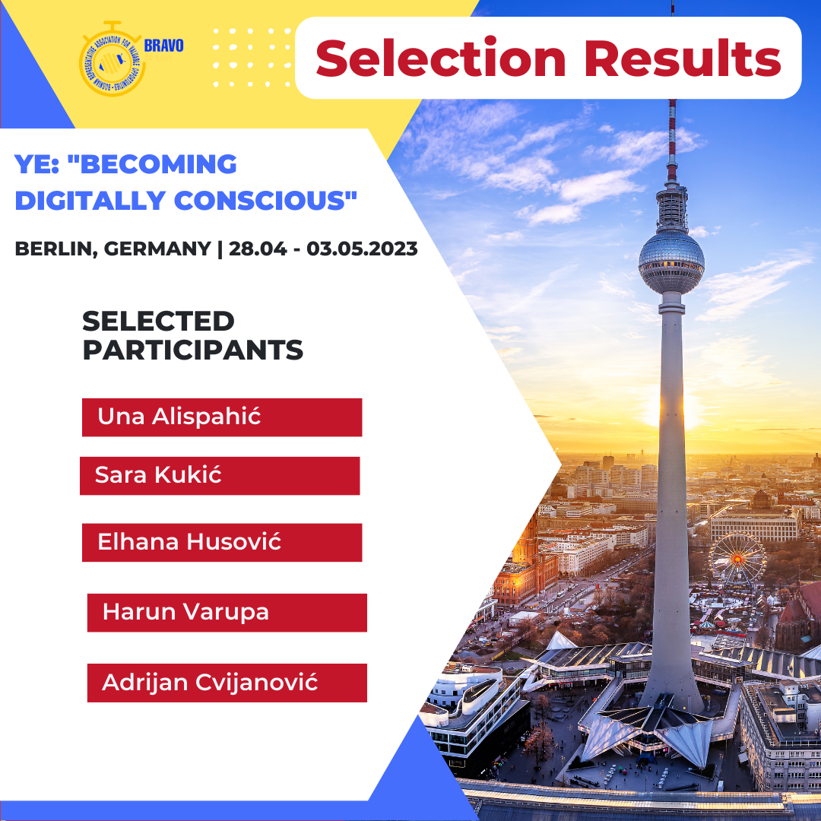 Name of the project:  Youth Exchange ''Becoming Digitally Conscious"


Date of Project: 03.05. – 08.05.2023.


Hosting organization: "NGO NEST Berlin"


Sending Organization: "BRAVO"


Place:  Berlin, Germany


Participants age: 16-30


The number of participants: 5


Working language: English
"Becoming Digitally Conscious" is a Capacity Building project targeted to the promotion of healthy digital habits among young people (between 18 and 25 years old) living in the European and Western Balkans area. European society is progressively incorporating digital devices in all areas of life, which is leading to the spread of pathological internet use.  The goal is to make this group aware of the potential dangers of making an excessive use of digital devices, such as psychological disorders (e.g., eating disorders and depression). The project will contribute to increasing the quality, innovation and recognition of youth work, supporting the sharing of methods to address the opportunities and implications of digitalization.
Sara Kukić

Elhana Husović

Adrijan Cvijanović

Harun Varupa

Una Alispahić
More about BRAVO you can see on our video below: