Selection Results for Training Course "Think Twice"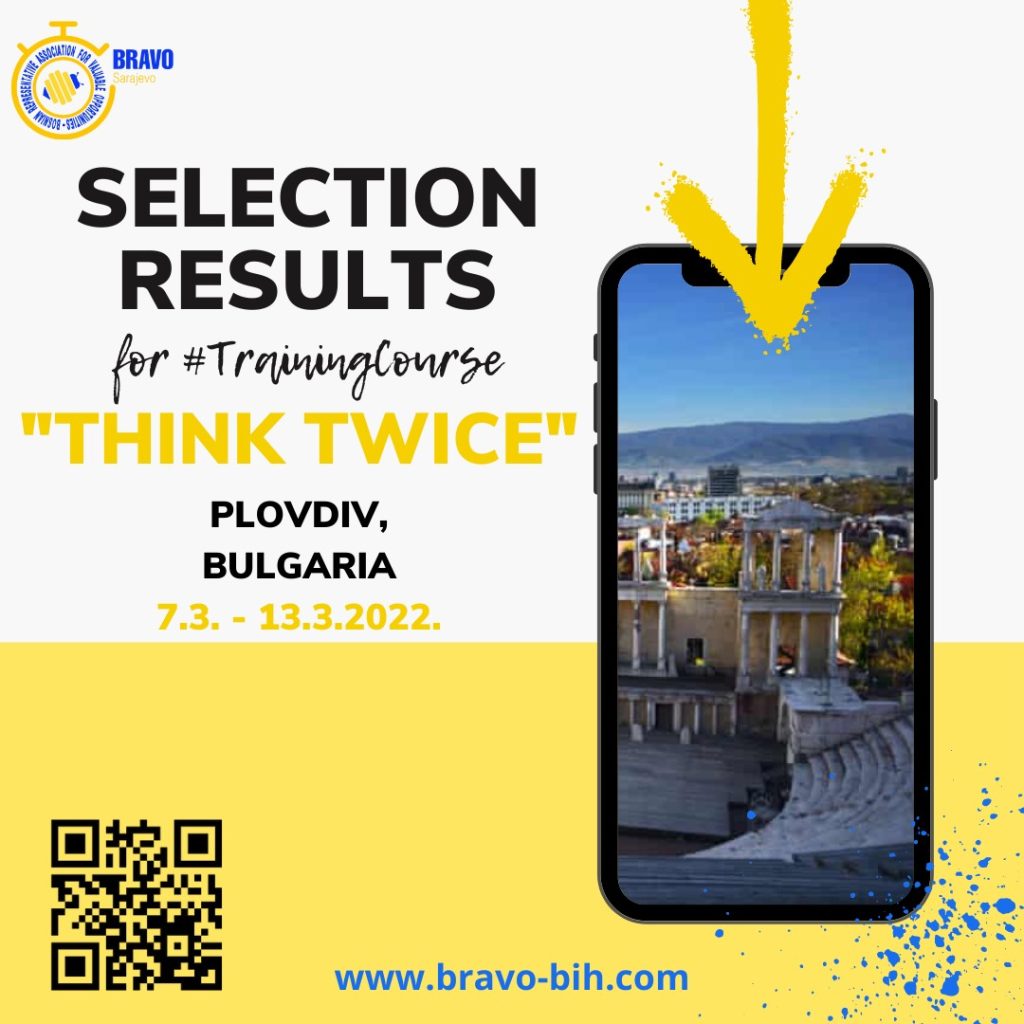 Name of the project: "Think Twice"
Date of Project: 07.03.2022. – 13.03.2022.
Hosting organization: "Big Brothers Big Sisters of Bulgaria "
Sending organizations: "BRAVO"
Place: Plovdiv, Bulgaria
Participants age: + 20
The number of participants : 3
Working language: English
Deadline for applying: 25.01.2021
Note: Preference is given to all persons who have been fully vaccinated.
Lamija Dizdarević
Anida Bajramović
Mia Matić
Lana Dotlić
Azra Pašalić
Vedad Resić
The main objective of the "Twice" project is to increase the digital media literacy of young people and make them more resistant to misinformation in digital enviroment. The objectives of the project are as follows:
to develop young people's digital media skills;
to encourage young people to think critically about the digital content which they create and consume online;
to promote the importance of digital media literacy as a tool to counteract misinformation and violation of human rights.
The projects includes organzation from 10 countries from the Balkan Peninsula: Bulgaria, Croatia, Romania, Serbia, Turkey, North Macedonia, Greece, Montenegro, Bosnia and Herzegovina and Albania which will take part in the one-week training for youth workers "THINK TWICE" as well as in the following activities for promotion of digital and media litearcy on local and national level.
#BRAVO #BRAVOBIH #MAKETHEWORLDWONDER #ERASMUSPLUS