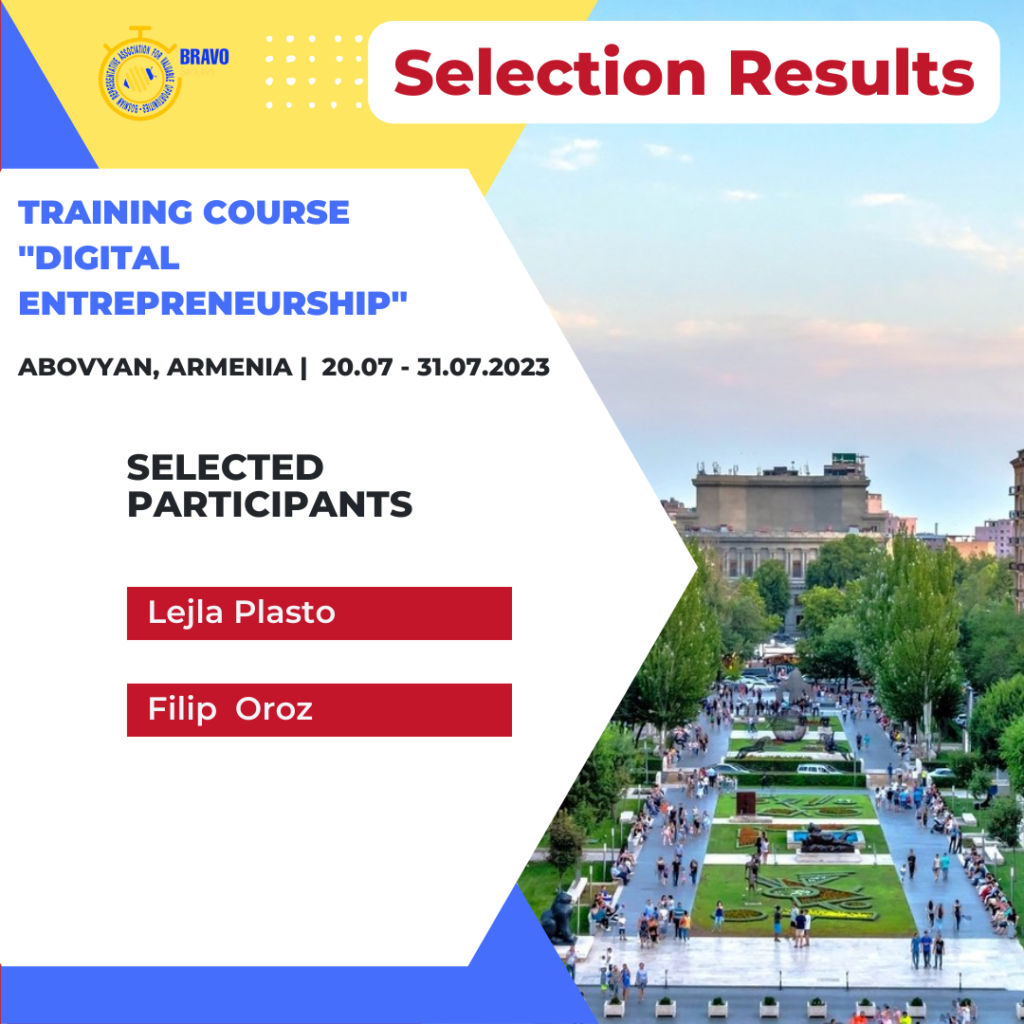 Name of the project:  Training Course ''Digital Entrepreneurship''


Date of Project: 20.07.2023 – 31.07.2023. 


Hosting organization: "Future in our Hands"


Sending Organization: "BRAVO"


Place:  Abovyan, Armenia


Participants age: 18+


The number of participants: 2


Working language: English
Digital entrepreneurship education is a new approach to this path and a challenge in the educational system, which will prepare youth to face of technological change. So this project's idea is to develop knowledge of technological platform use, which can bring to behavioral change and can create opportunities for youth mainly from rural areas, to develop their entrepreneurial skills and to create workplaces or to develop already existing businesses.
Mihaela Martić

Imana Alibašić
More about BRAVO you can see on our video below: