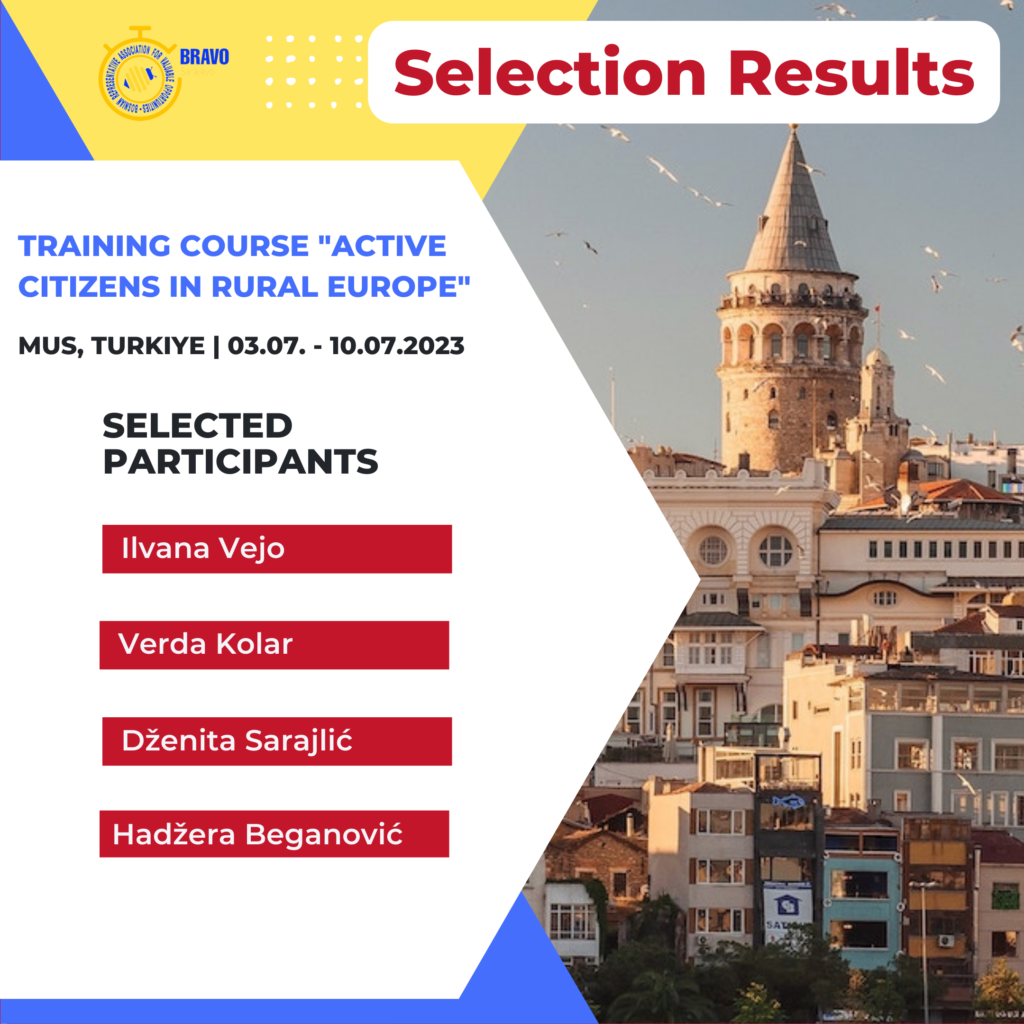 Name of the project: Training Course ''Active Citizens in Rural Europe"


Date of Project: 03.07.2023 – 10.07.2023.


Hosting organization: "Genc Birikm Dernegi"


Sending Organization: "BRAVO"


Place:   Mus, Turkiye


Participants age: 18+


The number of participants: 4


Working language: English
Active Citizens in Rural Europe is an Erasmus+ Professional development of activity – Training Course that will take place between 3-10 July. The project will bring 28 participants from 7 different countries. The target groups is youth workers who are interested and motivated to work on citizenship issues in rural areas. The working methods will be based on non-formal education such as case studies, simulations, role plays, group sessions, discussions, debates, field visits, outdoor activities, reflection groups, etc.
Ilvana Vejo

Verda Kolar

Dženita Sarajlić

Hadžera Beganović
More about BRAVO you can see on our video below: