Results for 4 Participants from Bosnia and Herzegovina for Youth Exchange
"ITH!NK",
Slanic Moldova, Romania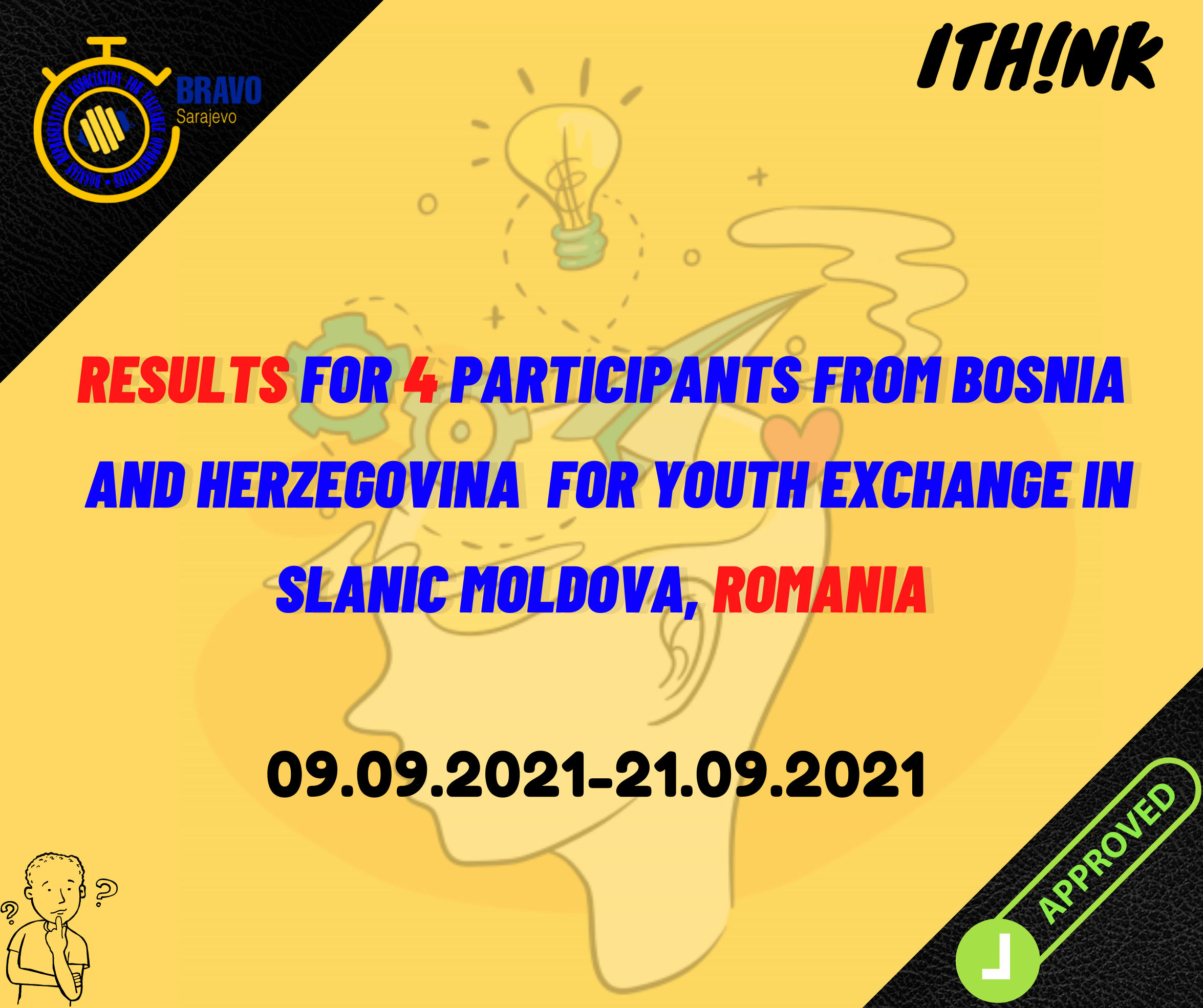 Name of the project: "iTH!NK"


Date of Project: 09.09.2021 – 21.09.2021.


Hosting organization: "ASOCIATIA PENTRU DEZVOLTARE ACTIVA ADA"


Sending organizations: "BRAVO"


Place: Slanic Moldova, Romania


Participants age: + 18


The number of  participants : 4


Working language: English
This project is financed by the European Commission through the Erasmus Plus Program. This publication reflects the view only of the author, and the European Commission cannot be held responsible for any use which may be made of the information contained therein. By Erasmus+ rules organizers will cover travel costs, accommodation and food.
 Sara Ćurić


Bakir Alijagić


Abdulah Hodžić


Elma Bašić
If you have any questions feel free to contact
BRAVO TEAM