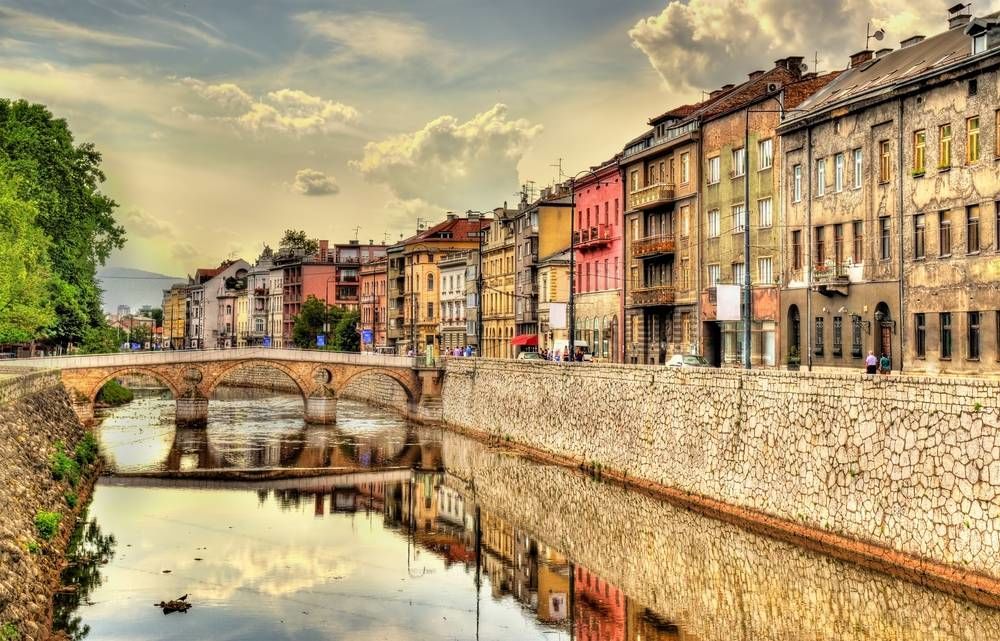 Name of the project: ESC "A Place I Know"


Date of Project: 03.2021 – 30.04.2021. (2 months)


Hosting organization: "Bosnian Representative Association for Valuable Opportunities – BRAVO"


Sending organizations: "EPEKA – Sinop"


Location: Sarajevo, BiH


Participants age: 18 – 30


The number of volunteers: 2


Working language: English
Begum Ozkokeli

Caglar Yolcu

Burak Agircan

Fatmagul Ildan
The BRAVO team congratulates all selected candidates Begum, Caglar, Burak and Fatmagul who participated in the selection process and who with their knowledge, experience and enthusiasm met all the required conditions. We are sure that they will present us in the best light and that we will achieve a successful cooperation and mutual satisfaction.
At the same time, we welcome them to Sarajevo, the capital of Bosnia and Herzegovina, the city where east meets west. A city of coexistence and tolerance. Sarajevo is the largest urban, cultural, economic and university center in BiH. Here you will have the opportunity to get acquainted with the rich spiritual, historical culture and natural beauties of Sarajevo. Because visiting Sarajevo means witnessing the greatest sorrows and triumphs of a civilization.
Bosnian Representative Association for Valuable Opportunities (BRAVO) is a non-profit and non-governmental organization of young and enthusiastic people who share the same values and who want to contribute to building a cohesive society, creating bonds based on trust and solidarity, which actually makes social capital and contributes to positive change in society. Our key principles are: tolerance, democracy, diversity, voluntariness and openness. 
BRAVO tends to gather volunteers who share interest in IT and video production, sports activities, social activism, art, creative activities, innovation, education, safety etc. as a profession or hobby. BRAVO offers to its volunteers a chance for engagement, creation, personal and professional development, possibility to improve their language skills, to acquire new skills that are in demand in the market and cultural exchange and interaction with people from various cultural backgrounds.
European Solidarity Corps (ESC) participants carry with them ideas, convictions and expectations. The participating organisations have to be mindful of these needs as they are responsible for providing a respectful and trusting hosting environment. At the same time, the organisations participating in the initiative devote a great deal of time, energy and resources to set up a high-quality activity; they should therefore expect that European Solidarity Corps participants show a similar level of respect for the local communities and the people that are directly concerned by the activities.
These general principles of conduct take into account the great variety of potential participants, organisations and environments in which activities may be performed. They should be adapted to the specific circumstances of each activity.
Young people planning to join the European Solidarity Corps should read this document carefully.
Most opportunities through the European Solidarity Corps are cross-border volunteering activities. These projects are an excellent opportunity to help where needed, learn new skills, spend time abroad, maybe learn a language – and definitely come back with unforgettable memories.
With the wide range of issues covered by the projects (such as environment, health, inclusion, digital technologies, culture, sport), you're sure to find something to match your interests and background.
You have the choice between volunteering individually and in teams.
One more time congratulations to all and good luck. Do not hesitate to ask for help!
Congratulations to all and good luck!