BRAVO announces call for 3 participants for Training Course in Pirovac, Croatia from 13.10 – 21.10.2018. for BiH citizens and those living in BiH.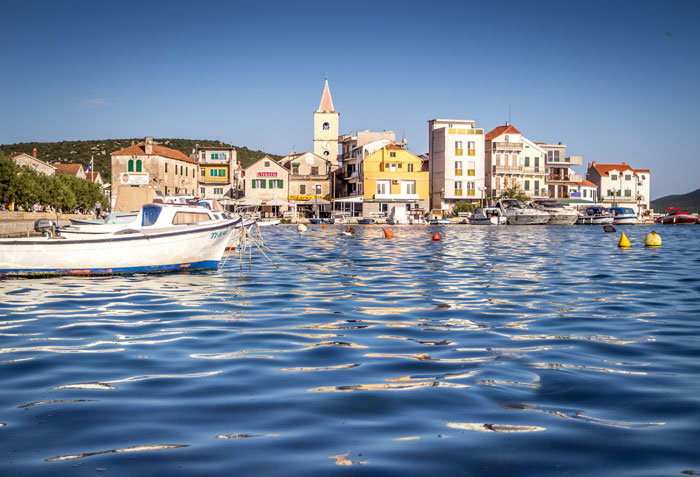 Name of project: "Rainbow Xchanges "
Date of TC: 13th October to 21st of October, 2018
Organizer: Platypus
Place: Pirovac, Croatia
Participants: 3 (18+)
Working language: English
Youth Exchange is project under Erasmus+ program what means that TC is under Erasmus+ rules. Accommodation, food and travel costs (180€ limit) are covered by organizers.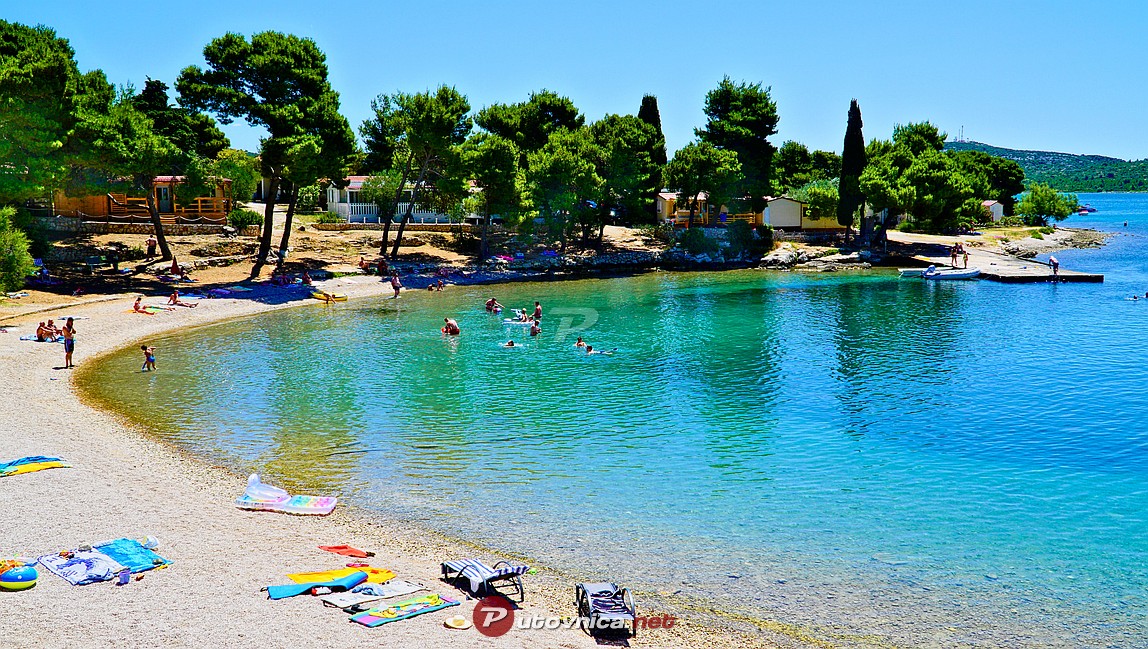 About the Training Course
Rainbow Xchanges will bring 26 youth workers and two trainers to Pirovac, near Šibenik, in Croatia from 13-21 October, including travel days. The partners include: Croatia, Bosnia and Herzegovina, Serbia, Georgia, Kosovo, Albania, Macedonia, Slovenia and Denmark. Every partner has three participants, except the Croatian group, which will have four participants.
In many EU countries LGBTI people are still to achieve full equality under the law, while the situation is even worse among non-EU member countries. However, even more worrisome is that often the anti-discrimination laws meant to protect LGBTI people are not being implemented. In this environment it is often the NGO sector that has been driving the change in social attitudes towards sexual and gender minorities in their societies. The mission of this project is to equip youth workers and their organizations with new skills of working with LGBTI youth and on LGBTI issues.
Due to widespread discrimination and violence against LGBTI people, many LGBTI youth are closeted, and having to pretend that you are something that you are not is emotionally and psychologically damaging to LGBTI youth. Through this TC youth workers will learn how better to reach and motivate LGBTI youth to join their activities. Also, they will learn new methods of explaining complicated issues connected to gender and sexuality to heterosexual youth as well. Also, through this TC youth workers will learn how to mix straight and LGBTI youth in their activities. This will have a positive impact on both groups of youth – LGBTI youth will become more confident and will be more open about their sexuality and gender identity, while the heterosexual youth will become more tolerant, understanding and accepting of LGBTI people.
Aims and Objectives
1. Foster quality improvements in youth work, in particular through enhanced cooperation between organizations in the field of youth.
During this TC youth workers will learn how to use youth exchanges in their work with LGBTI youth and to cover LGBTI topics. Furthermore, they will learn new methods of covering topics like sexuality and gender based on non-formal and informal learning. During this TC the youth workers will reflect on the activities they are implementing in their organisations and will look for ways to make these activities more in line with nonformal and informal learning, in order to be more approachable to young people. Participants will also go through basic stages of project cycle management by creating their own youth exchange proposal. Finally, this TC will also be a contact making activity where partner organisations will be given an opportunity to learn from each other and to start preparing youth exchanges together. In this way they will improve their current activities but also create entirely new activities focusing on working with young people with fewer opportunities like LGBTI youth.
2. Enhance the international dimension of youth activities and enhance the capacity of youth workers and organisations in particular through the promotion of mobility and cooperation between organisations from Programme and Partner Countries.
In general, LGBTI rights are weaker in partner than in programme countries, which is why we will include a lot of partners from partner countries. Also, it is more difficult for youth workers in partner countries (and some programme countries with worse record of LGBTI rights) to acquire competencies on working with LGBTI youth, which will also be partially corrected through this TC. Furthermore, organizations in partner countries are finding it more difficult to get support from the local, regional and national governments for LGBTI project, which is why they are forced to focus on funding from foreign donors. Through this TC they will learn how to finance some of their activities through ERASMUS+ youth exchange projects. More importantly, organisations from partner countries will create networks with organisations from programme countries, which will be the basis for cooperation on projects that are not necessarily, funded by ERASMUS+ or other EU programmes.
3. Equipping youth workers with competences and methods needed for transferring the common fundamental values of our society particularly to the hard to reach young people like LGBTI youth in very conservative societies
The Training Course Structure
Type of learning promoted will be non-formal learning and self-directed learning. In selfdirected learning the trainers create the structure while the participants provide context. In self-directed learning participants take initiative and responsibility for learning, they select, manage, and assess their own learning activities, which gives the participants independence in setting goals and defining what is worthwhile to learn. It is environments in which motivation and volition are critical and where trainers provide scaffolding, mentoring, advising, while peers provide collaboration. The characteristics of non-formal learning include:
• No fixed structure
• Relevance to the needs of disadvantaged groups
• A focus on clearly defined purposes
• Flexibility in organization and methods.
The methods will be adapted to the competencies of the participants. Since most of participants will have experience with youth exchanges and all of the participants will have experience in working with young people, the methods used will enable them to share their experience and knowledge. Therefore, a lot of group work and discussions will be used. Participants will also use case studies of their previous youth exchanges to share their knowledge. We will also use methods developed by other organizations, including Youthpass games developed through KA2 strategic partnership project (none of the partners on that project is a partner on this project) because the aim of this project is also for participants to learn new non-formal learning methods of working with young people. Finally, in this TC we plan to use the creativity of our participants to develop new non-formal and informal methods of working with young people. To that end we will use brainstorming for new ideas that will be then developed in the rest of the session.
Overall, the methods used during the training course will be in accordance with the type of learning and will be based on group work, facilitating, feedback and active participation. These methods will include: energizers, name games, brainstorming, ice breakers, group building games, world cafe, and scale of readiness (evaluation), group discussion and case studies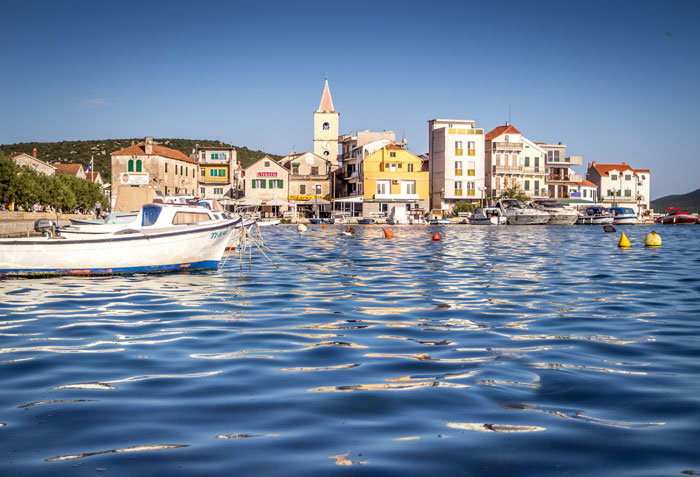 HOW TO APPLY?
Send your motivation letter written in English up to 500 words (doc form: MS Word) on e-mail: [email protected] with e-mail title as following "your name, name of the project you are applying for".
Deadline for applying: as soon as we fill place.
If you have any questions don't hesitate to contact us at: [email protected]
E-mail for applications: [email protected]