Type of the project: Long – term European Solidarity Corps
 Date of Project:  
ESC in Germany: September 2023 – August 2024
ESC in Czech Republic: September 2023 – April 2024
Sending Organization: "BRAVO"

 

Hosting organizations: ''Freiwiligendienste DRS & Dobrovolnike Centrum in Usti nad Labem''



 

Place: 
Mission 1:  Stuggart, Germany
Mission 2: Usti nad Labem, Czech Republic


Participants age: 18- 30



 

The number of participants: 
ESC in Germany: 3 participants
ESC in Czech Republic: 2 participants
Working language: English

 

Deadline for applying: 28.07.2023.
This project is supported and co-funded by the Erasmus+ programme. It means that your travel costs, accommodation, and food will be fully covered if you get selected for the project. The European Commission's support for the production of this publication does not constitute an endorsement of the contents, which reflect the views only of the authors, and the Commission nor EACEA can be held responsible for any use which may be made of the information contained therein.
The ESC project is a voluntary program aimed at empowering and supporting young volunteers from the local community. Participants will play a crucial role in various weekly volunteering activities, including providing free tutoring, socializing with children and young people facing fewer opportunities, running workshops for children, film education, theatre, urban walks, and discussions on the climate crisis.
The project is designed with two missions, each offering unique opportunities for participants to make a positive impact and gain valuable experiences.
Mission 1: Volunteering in a bilingual kindergarten
Volunteering in a bilingual kindergarten is a great chance for participants to immerse themselves in a dynamic and multicultural environment, where they will actively engage with children and contribute to their growth and development.
Tasks and Missions: Participants will play an essential role in creating a nurturing and stimulating environment for the children. Through interactive play and creative activities, they will foster the children's social, emotional, and cognitive skills. The participants will have the exciting responsibility of planning and implementing various projects, events, and special occasion celebrations. These activities will not only enhance the children's learning experiences but also promote cultural exchange and understanding.
You will have:
28 vacation days
35 weekly hours (hours will vary depending on the shift)
Free lunch provided
Mission 2: Supporting Refugees
In this mission, participants will have the extraordinary opportunity to support and make a positive difference in the lives of refugees who have sought safety and refuge in a foreign land. By engaging in various tasks and missions, participants will play a vital role in providing much-needed assistance and compassion to those in vulnerable situations.
Tasks and Missions:
Supporting Social Care in Accommodation for Refugees: Participants will work closely with social care professionals and staff at refugee accommodations to create a welcoming and supportive environment. They will engage in activities that promote social integration, such as organizing community events, language workshops, and cultural exchange programs.
Accompanying Refugees to Appointments: Participants will act as compassionate guides and companions, accompanying refugees to various appointments, such as medical check-ups, legal consultations, and administrative procedures.
Supporting Home Management in the Shelters: Participants will contribute to the smooth functioning of these shelters by assisting with various home management tasks.
Through their involvement in supporting refugees, participants will not only offer practical aid but also contribute to the emotional well-being of those who have experienced significant hardships.
You will be assigned:
A workload of 32 hours per week
No rotational shifts
No work on weekends
A total of 30 vacation days
ESC IN CZECH REPUBLIC – ACTIVITIES OF THE PROJECT
Raising public awareness of our volunteering projects is a vital aspect of our organization's mission. As a volunteer, you will play a crucial role in spreading the word about our projects, initiatives, and the positive impact they have on the community. Through various outreach efforts, you will engage with the public, share success stories, and inspire others to get involved and contribute to our cause.
Additionally, as part of your involvement in daily administrative activities in the office, you will be actively contributing to the efficient functioning of our organization. Your assistance will be valuable in tasks such as data entry, document organization, and event coordination, allowing us to focus on our core mission. Moreover, you will contribute to developing our online presence by managing our social network accounts, creating engaging content, and interacting with our online community.
Mentoring young people aged 7 to 15 is an essential aspect of our organization's commitment to empowering the next generation. Through accredited tutoring programs, you will provide educational support and social guidance to children and young people in need. By serving as a positive role model, you will inspire them to reach their full potential and overcome challenges, making a lasting impact on their lives and shaping their futures.
Sports enthusiasts will have the opportunity to share their love for physical activity and healthy lifestyles with children and young people in the region. As a sports mentor, you will organize engaging activities, teach skills, and promote teamwork and discipline. Your involvement will not only foster a passion for sports but also instill valuable life lessons and values in the young participants.
Participating in the organization of charity events, such as concerts and clothing swaps, will be a fulfilling way to contribute to fundraising and social causes. By lending a helping hand, you will be part of meaningful initiatives that directly benefit various social causes, leaving a positive mark on the community.
PARTICIPANTS PROFILE


Aged 18-30
Know how to speak English and German (B2 level)
Friendly, engaged, enjoy meeting new people, and keen to experience different cultures
Have experience in the NGO sector
ABOUT HOSTING ORGANIZATION
Forr more than half a century, the "Freiwilligendienste DRS" has proudly served as a leading national voluntary service agency in southern Germany. With a rich history and a strong commitment to fostering social impact, our organization has been dedicated to promoting volunteerism and creating meaningful opportunities for personal and community growth.
Each year, we are honored to welcome and support over 1,200 passionate and dedicated volunteers from diverse backgrounds who share a common desire to make a positive difference in the world. Our volunteers come with unique skills, talents, and aspirations, which contribute to the vibrant tapestry of our volunteer community.
At "Freiwilligendienste DRS," we believe in the power of volunteerism to drive social change and create lasting connections among individuals and communities. Your commitment to making a positive impact will not only touch the lives of those you serve but will also leave a lasting impression on your own personal and professional development.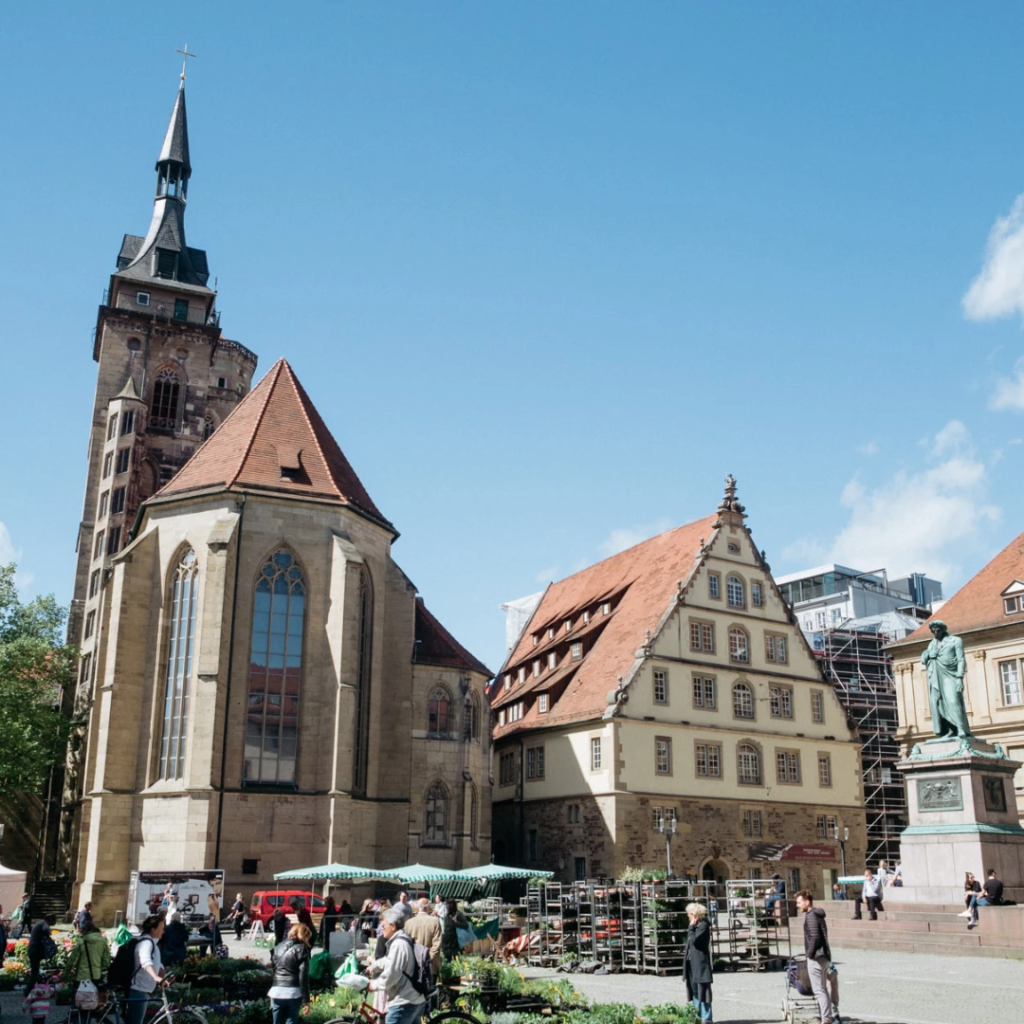 The volunteer center in Ustí nad Labem, established in 1999, has been a beacon of community engagement and social impact ever since its inception. Over the years, the center has consistently directed its efforts towards empowering and mobilizing volunteers to make a meaningful difference in various fields.
One of the primary areas of focus for the center is promoting volunteerism in sports, fostering a sense of teamwork, and encouraging a healthy and active lifestyle within the community. Through sports initiatives, volunteers have not only contributed to the physical well-being of individuals but also instilled valuable life skills, such as discipline and perseverance. Throughout the years, the volunteer center has evolved and adapted to the changing needs of the community, consistently identifying new opportunities for volunteers to make a positive impact. The center's commitment to empowering volunteers and connecting them with meaningful projects has been a driving force in creating a stronger, more cohesive community.
ACCOMMODATION, FOOD & TRAVELLING
ESC in Germany: The organizers of the program have arranged comfortable accommodation for the participants in a well-equipped dormitory, where they will have the opportunity to share rooms and common facilities. In addition to that, they will receive complimentary insurance coverage and a monthly allowance of approximately 455 Euro for personal expenses and food. Moreover, throughout their stay, participants will be given a year-long pass for local transportation in both Stuttgart and Baden-Wuerttemberg.
ESC in Czech Republic: Volunteers will be housed in dormitory facilities. The volunteer will be granted a monthly food allowance. At the start of each month, the volunteer will receive pocket money ranging from €150 to €180. A bus pass will be furnished.
Bosnia and Herzegovina – Fully Covered
Complete the BRAVO- APPLICATION FORM with in English title as following "name of the project you are applying for" until 23:59 on deadline day.
Deadline for applying: 

28.07.2023.

Selection results: 

03.08.2023.

PARTICIPATION FEE:

NO PARTICIPATION FEE

If you have any questions don't hesitate to contact us at: office@bravo-bih.com
Who is BRAVO? Watch a video below and enjoy <3
On the video below you can hear very useful information for this mobility.