Dear humans out there,
BRAVO is announcing a brand new OPEN CALL FOR NEW VOLUNTEERS! That being said, we guess you'd like to get some info about the whole idea of a BRAVO volunteer. We believe that the best way to explain is to let the people who already joined BRAVO say why they did it and on what exactly are they working. You'll be able to check this through our social media accounts such as Facebook, Instagram and LinkedIn.
Before you switch to our social media profiles, scroll down to check what are our requirements, what can you expect from BRAVO and what BRAVO expects from you – if it was different it wouldn't be interesting.
What are BRAVO requirements to become a volunteer?
You have to be:
16 – 35 years old
Knowledge of English language (sufficient to establish communication)
Enthusiastic and open to learn&develop
Open-minded and friendly
Hard-working and motivated
Willing to travel in&out of Bosnia and Herzegovina
Ready to take active participation in our activities
Able to join us in office and/or online via the internet
Human lover
We at BRAVO shaped these requirements based on our experience in working with young people who were able to develop their professional and personal skills within that work. We would like to assist you in the process of gaining valuable experience&skills that would prove to be highly beneficial in your professional life.
What can you excpect from BRAVO?
You will have:
The open and friendly working atmosphere


Professional development of various skills


Learning through the first-hand experience in various fields such as project management, activism, social media management, European programs for youth, organizational management, human rights&democracy


Option to work on activities and get rewarded for your work


Chance to meet new people and new cultures


Opportunity to attend local&international BRAVO projects


Ability to independently lead certain activities


Selection advantage in all BRAVO activities compared to the general public


Financial bonuses for the great work and contribution through activities and projects


Opportunities to travel all over Europe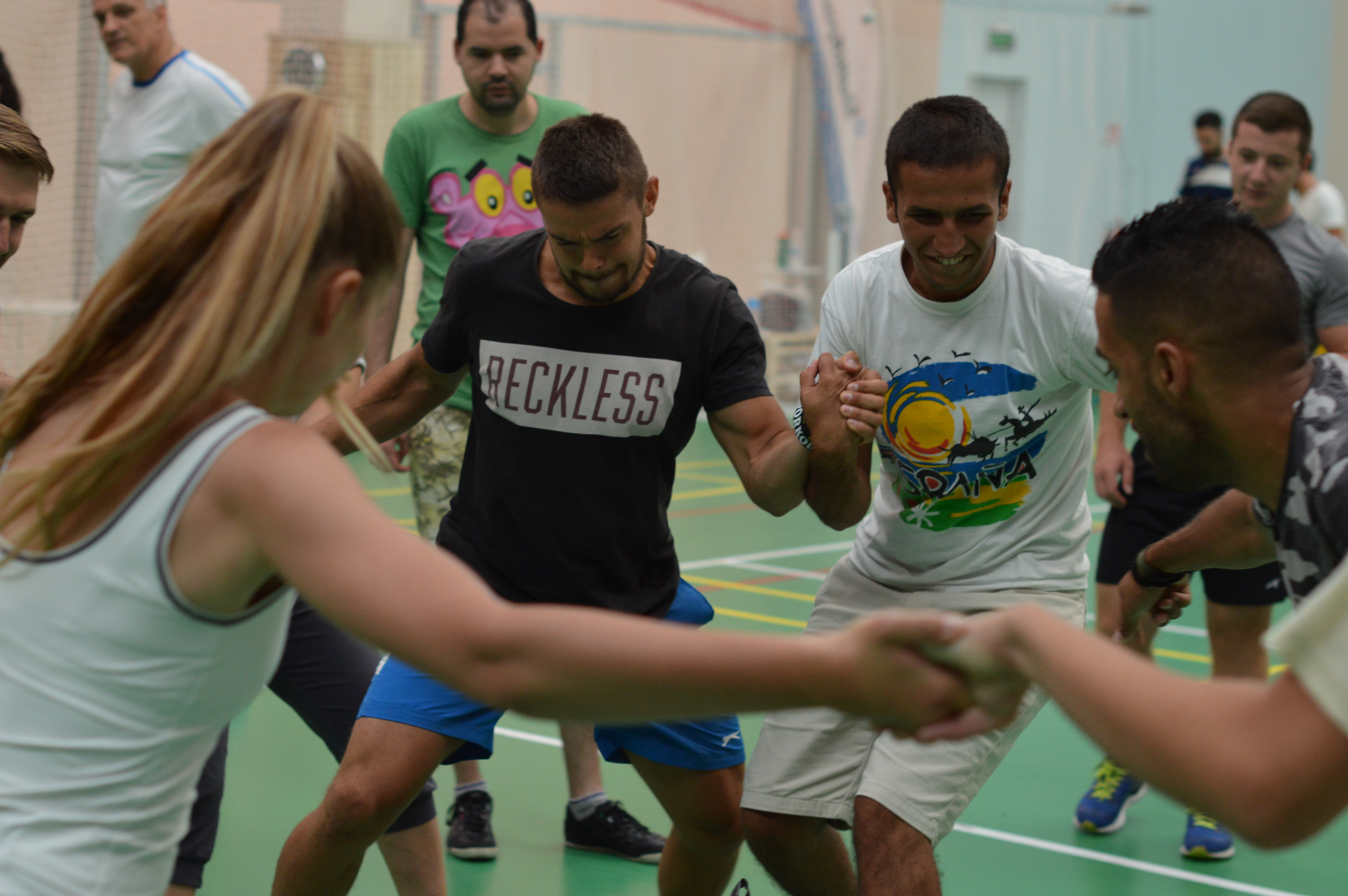 BRAVO people are group of enthusiasts who wholeheartedly believe in the idea that young people of Bosnia and Herzegovina should have a chance to develop personally and professionally just like their peers from other countries considered to be more developed.
What BRAVO expects from you?
We have already stated what are our requirements and in case you believe that you fulfill them, then we expect you to live up to them. We would like you to be proactive when it comes to taking part in our activities. BRAVO offers tasks on a daily basis that are not given to you but rather assigned If you express willingness to take an active role. The idea of being a volunteer is in the sole word of 'voluntarism' or your own willingness to do something.
Round 1 – Application review
Round 2 – Interviews with BRAVO members
Round 3 – General meeting of new members
Round 4 – Trial period of 2 months
Round 5 – Signing of volunteer contract with BRAVO
If you read all the above and found it interesting, we encourage you to apply to become our volunteer by filling out the application below.
Deadline for applying: 15.02.2021.


Prelection results: 20.02.2021.


Interviews with BRAVO board members: From 20.02 – 25.02.2020.


If you have any questions don't hesitate to contact us at: 

[email protected]