OPEN CALL FOR NEW BRAVO MEMBERS - THIS TIME OPEN FOR #NATIONAL AND #INTERNATIONAL MEMBERS
Hi there! The time of year has come again when we are ready to open our doors for a selected number of individuals to join our BRAVO family! Are you interested in becoming a new BRAVO member?
Read on to find out more…
BRAVO seeks to leave a significant social impact in order to promote lifelong learning while emphasizing positive experiences and strengthening the core values ​​of discipline, teamwork, security, respect, and integrity. Our team brings together volunteers who share an interest in the IT sector and video production, sports, active social action, education, and security. Through Erasmus + and other European programs, they have the opportunity to enrich their experience by sharing new ideas, expressing different social and professional needs and creativity, and thus increasing their overall knowledge and experience.
BRAVO offers its volunteers the opportunity to work, create, and expand knowledge outside the study room and office. All members of BRAVO learn to work together immersed in the sense of bringing the community back to society, promote volunteerism and active citizenship, contributing to the environment and improving the status of minorities. We are constantly striving to build our presence in social media whether we are building our portfolio, serving the community, the faculty or other institutions.
BRAVO's vision is to create a strong network of volunteers, donors, and partners, and to be ready for various forms of cooperation when the opportunity or need arises. We strive to turn compassion into action by encouraging, facilitating, and promoting at all times all forms of humanitarian activities aimed at preventing and alleviating human suffering. In this way, we contribute to the maintenance and promotion of human dignity and peace both in the local community and in the world. BRAVO strives to identify and invest in short-term and long-term strategic partnerships in all areas of our active work.
BRAVO values:
dedication;
originality and innovation;
teamwork and collective responsibility;
democracy and transparency of the organization's work;
objectivity and self-criticism;
recognizability;
tolerance;
diversity;
volunteering and openness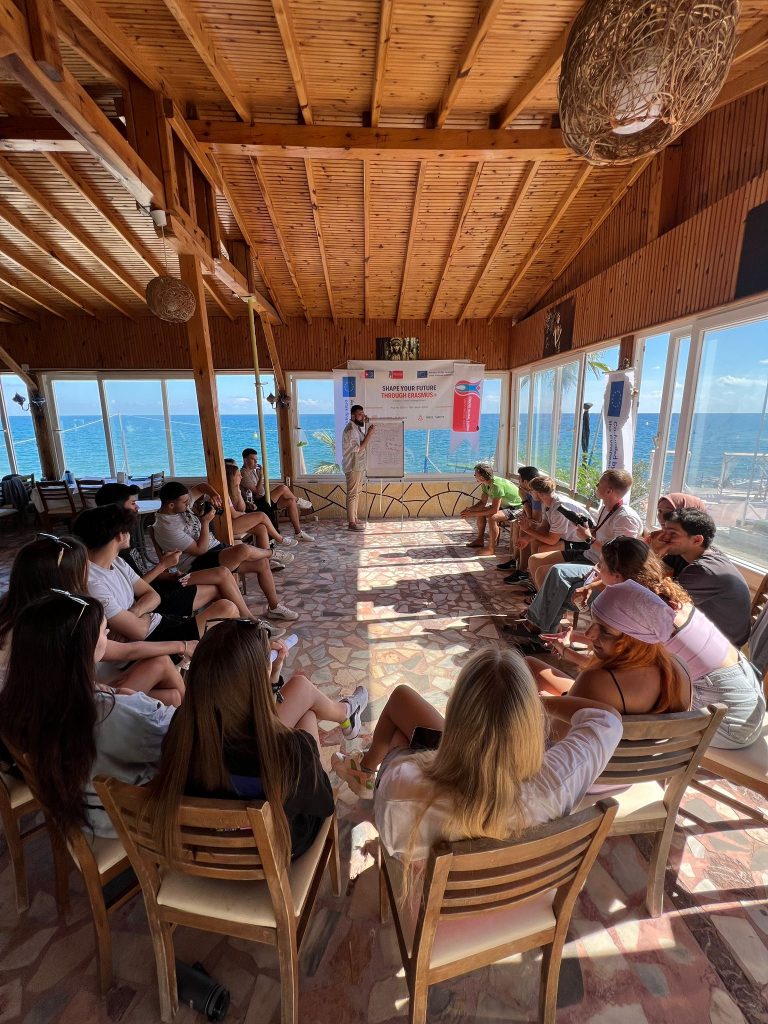 In modern times, volunteering is established as a very common practice among young people, which provides them with multiple benefits. It can be an opportunity to gain work experience or simply first work habits. Since the roles of volunteers are diverse, for those who are undecided about their career, volunteer engagement gives them the opportunity to learn about themselves through socially useful work and thus find their way more easily.
As BRAVO volunteers, you will always be encouraged to express your wishes and affinities, and the BRAVO team will make sure to provide you with the best possible experience through a diverse engagement.
Reasons why you should start volunteering today at BRAVO:
As a BRAVO volunteer, you will have the opportunity to meet many new people and to make international friends through travel and participation in our projects. In this way, you will strengthen the team spirit, which is one of the most sought-after attributes among employers today.
Volunteer assignments often require you to leave your comfort zone and try something new. Therefore, your volunteer work at BRAVO will be aimed at acquiring new knowledge and improving your skills. If you have ever wondered how to cope with roles focused on writing projects and their implementation, would like to improve your communication skills or simply want to leave a significant impact on society, now you have a great opportunity to challenge yourself and enjoy the fruits of your work.
As already mentioned, volunteer engagement is also marked by a socially useful character. BRAVO is an organization that, among other things, is focused on providing support to young people in realizing their full potential. As part of the BRAVO team, you too can contribute to initiating positive change in the community. Through your volunteer engagement, you will grow, and thanks to you, there will be a wider sense of community as well.
Finally, we can conclude that volunteering opens new vistas for you and provides an opportunity for personal and professional growth through a tailor-made engagement. Because BRAVO believes in young people, we try to make them attractive business candidates through volunteering and to open the door to their first business opportunities.


Would you like to join a large community of volunteers and international teams working in more than 30 countries around the world? Below, you can read in more detail what such an engagement brings you, but also what is expected of you.
By becoming a BRAVO member, you get the opportunity to:
acquire new skills;
work on personal development;
manage various projects;
have a wide selection of travel options;
create contact with the international environment;
participate in cultural and entertainment events;
use our office space for additional schooling / learning / education and training;
attend trainings and conferences;
have an easier access to the labor market;
train in performing daily tasks;
build network capacity;
learn from others and share your expertise with others;
-promote your projects, ideas, and work to a global audience;
network, have an exchange of knowledge and experiences within our networks;
meet new people from all over the world;
and expand your personal and professional networks.
national and international;
very mobile;
between the ages of 15 and 30;
creative and flexible;
active and dynamic;
open-minded;
communicative;
youth leaders;
entrepreneurs;
young activists;
International and national coaches;
educators;
socially responsible.
EXPECTED SKILLS, BUT ALSO WHAT BRAVO WANTS TO OFFER YOU TO LEARN:
knowledge of English;
leadership skills;
experience with project work or eager to gain experience on projects;
experience with fundraising or have the desire to learn more about it;
understand and use of social networks;
knowledge of topics and programs at the European level, including youth, culture and European programs;
knowledge of the non-governmental sector or desire to learn more about it;
knowledge and/or an interest in some of BRAVO's sectors (European projects and programs, entrepreneurship, sports, photography and video, human rights, consulting, fundraising and etc.);
communication skills and flexibility;
teamwork skills;
readiness to travel and present BRAVO organizations on European projects.
To be a BRAVO member, you don't need to be a citizen of Sarajevo or Bosnia and Herzegovina, just a citizen of the world.
#BRAVO is giving you access to a wonderful office and a space where many stories were written for private and professional use.
You choose when you want to work and when you want to relax!
You choose what team you want to be on and which sector you'd love to be involved in.
You choose where you want to learn and where you're going to grow!
#BRAVO is here to give you a chance to build your dream career in a field you enjoy. All trips within and outside of Bosnia and Herzegovina will be fully paid for and covered by BRAVO and all the positive work you do is sure to be rewarded.
#BRAVO is giving you the opportunity to grow along with other young professionals
#BRAVO is here to make your wish of traveling the world come true
#BRAVO is giving you the chance to become a leader in your community and in your country
With #BRAVO, you'll have the possibility to get certified in many different fields
By becoming a BRAVO member, you are not only becoming a part of the team, but you are also being welcomed into a new family!
ACTIVE MEMBER – actively involved in BRAVO work, projects, local activities and other tasks. Have the biggest benefits while apply for participation in projects, have opportunity to earn money and get bonuses;



PASSIVE MEMBER  – a member of BRAVO but not involved in BRAVO's everyday work. Have benefits while applying for projects and other BRAVO activities. Can be involved in BRAVO local activities as a participant.



THE HONORABLE MEMBER – the person that love BRAVO work, would love to join our conferences and activities, but not get involved as a participant, just as our honorable guest. The honorable members will be supporting BRAVO financially, through social media, public spaces and etc…
If you want to #MAKETHEWORLDWONDER together with #BRAVO, travel, have fun and learn important life skills, read below on how to apply!
Read the open call thoroughly
Fill out the BRAVO application form together with adding your CV and ML
Keep in mind that with the right motivation, everything is possible so even if you do not have all the things required, we can choose you based on your will to learn
Don't be late, the deadline for applying is 01.11.2022.
Interviews would be until 11.11.2022.
Your first month of #BRAVOMEMBERSHIP would start in December 2022.
Who is BRAVO? Watch a video below and enjoy it <3
On the video below you can hear very useful information for this mobility.