Name of the project:  Short-term and long-term ESC project

Duration of the project: 4 – 12 months

Dates of the project:
January 2024- end of December 2024\ beginning of January 2025
Beginning of  February 2024- end of December 2024
Beginning of March 2024 – end of December 2024
Beginning/middle of April 2024 – end of December 2024
Beginning of September 2024 – end of December 2024


Sending Organization: "BRAVO"

Hosting organization: ''Bona Fides Association''

Place:  Katowice, Poland
Participants age: 18 – 30

The number of participants: 2
Working language: English

Deadline for applying: 31.10.2023.
This project is supported and co-funded by the Erasmus+ programme. It means that your travel costs, accommodation, and food will be fully covered if you get selected for the project. The European Commission's support for the production of this publication does not constitute an endorsement of the contents, which reflect the views only of the authors, and the Commission nor EACEA can be held responsible for any use which may be made of the information contained therein.
The aim of the project is to create a more inclusive, vibrant, and sustainable community that upholds European values and fosters a sense of unity and solidarity. By engaging with local groups, NGOs, schools, and cultural places, this project seeks to address multiple dimensions of community development, social cohesion, and environmental responsibility. The project aims to bridge the gaps within the community by fostering collaboration among diverse groups. By working with local organizations, schools, and cultural institutions, the project creates a cohesive network where individuals from various backgrounds can come together, share experiences, and celebrate their shared community. The project is committed to improving the lives of disadvantaged groups, minorities, seniors, and people with disabilities. By launching awareness and inclusivity campaigns, the project strives to challenge stereotypes and biases, especially with regard to people with sensory disabilities. It advocates for inclusive practices and policies that promote equal participation and respect for all community members.
Working with Local Groups, NGOs, Schools, and Cultural Places:
   – Building strong partnerships with local organizations to collaborate on community projects and initiatives.
   – Sharing resources and knowledge to strengthen the community network.
   – Coordinating joint efforts to address pressing local issues.
Organizing and Supporting Local Events:
   – Planning, executing, and facilitating a wide range of events, from cultural festivals to educational workshops.
   – Mobilizing volunteers and local support to ensure the success of these events.
   – Promoting community engagement and participation.
Organizing Language Classes, Presentations, and Workshops for the Local Community:
   – Offering language classes to promote cultural exchange and understanding.
   – Providing informative presentations on various topics, such as health, education, and community development.
   – Facilitating workshops to enhance community members' skills and knowledge.
Working with Children:
   – Implementing youth programs that promote education, creativity, and personal development.
   – Creating safe and nurturing spaces for children to learn and grow.
   – Organizing extracurricular activities that stimulate their interests and talents.
Working with Disadvantaged Groups, Minorities, Seniors:
   – Tailoring programs and services to meet the specific needs of marginalized communities.
   – Advocating for equal opportunities and social inclusion.
   – Promoting cultural diversity and understanding among all segments of the population.
Working with People with Disabilities:
   – Offering accessible services and resources to ensure the inclusion of individuals with disabilities.
   – Advocating for better infrastructure and policies to improve the quality of life for people with disabilities.
   – Providing support and assistance to enhance their daily lives.
Awareness and Inclusivity Campaign for People with Sensory Disabilities:
   – Launching campaigns to raise awareness about the challenges faced by those with sensory disabilities.
   – Promoting inclusive design and accessible services to create a more accommodating environment.
   – Educating the broader community on how to communicate effectively and respectfully with people who have sensory disabilities.
Ecological Tasks:
   – Undertaking environmental initiatives to improve the sustainability and health of the local environment.
   – Implementing recycling programs and community clean-up efforts.
   – Promoting eco-friendly practices and responsible resource management.
Youngsters between 18 and 30 years old;
Motivated to participate in volunteer actions and activities that enable the development of skills key, experiences, and learning;
Aware of their role and to be able to participate in all phases of the volunteer activity in which they will be involved;
Interested in participating and contributing to volunteer activities oriented towards priorities and values of European countries promoted by Erasmus+ and the ESC.
ABOUT HOSTING ORGANIZATION
Bona Fides Association is a public benefit organization that has been actively building and supporting groups of residents and local activists for 20 years, teaching local government officials how to conduct an open and effective dialogue with residents and non-governmental organizations, and enabling young people to gain new experience through volunteering. Bona Fides Association is based in Katowice and devotes most of its attention to this city, but also conducts activities throughout Poland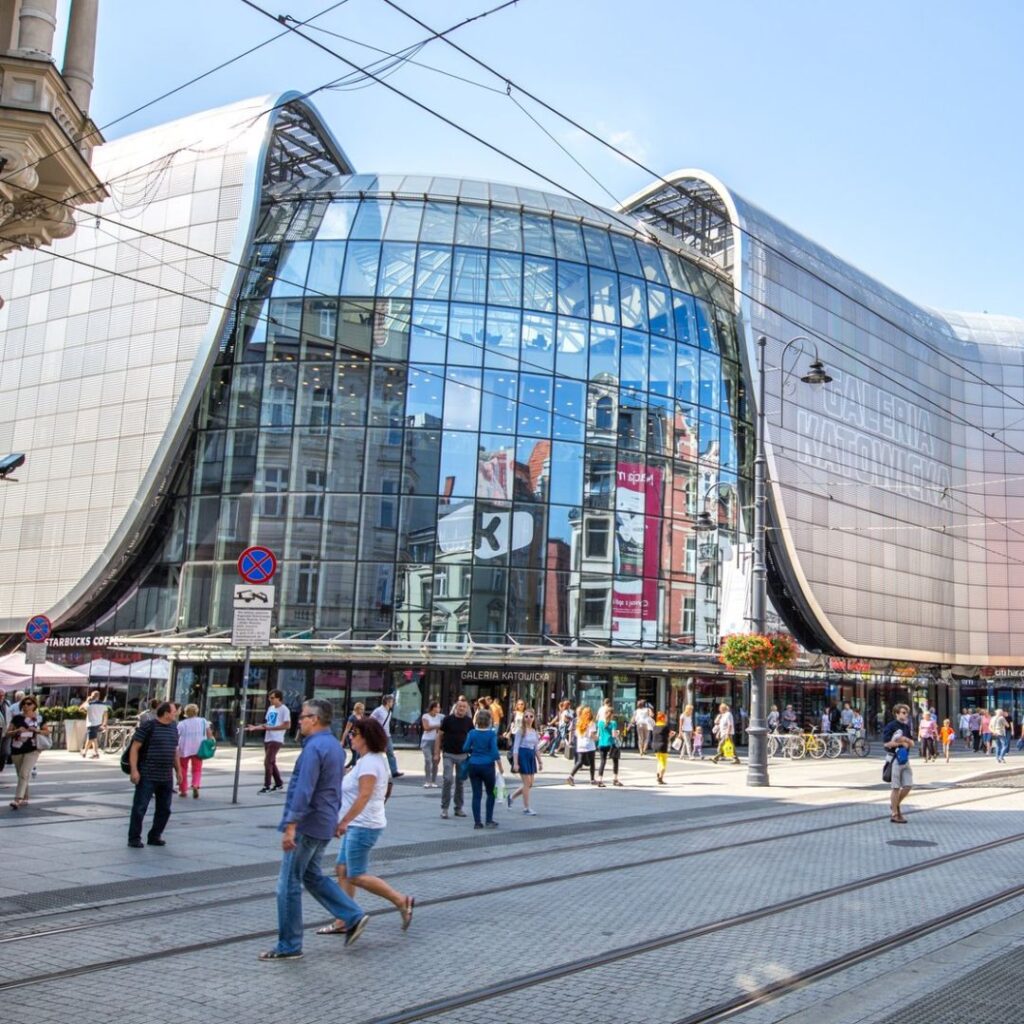 ACCOMMODATION, FOOD & TRAVELLING
The Bona Fides office is located in the center of Katowice. Volunteers live in 2 four-bedroom apartments close to the city center. Each volunteer has their own bedroom and shares a kitchen, bathrooms, and common areas. The costs of accommodation, rent, bills, and internet are covered by the organization. Volunteers open Polish bank accounts and receive monthly transfers of food allowance and pocket money. Volunteers have a free Polish language course, travel card, and insurance. Regarding transportation, volunteers get transport cards as soon as they arrive. The card allows them to travel for free in Katowice and the whole Upper-Silesia Metropolitan area. Local public transport is very convenient and works well. You will have private health insurance and attend free Polish lessons every week. Volunteers receive monthly bank transfers of food allowance and pocket money.
Bosnia and Herzegovina – Fully Covered
Complete the BRAVO-APPLICATION FORM with in English title as "name of the project you are applying for" until 23:59 on deadline day.
Deadline for applying: 

30.10.2023.

Selection results: 

05.11.2023.

PARTICIPATION FEE: 

NO PARTICIPATION FEE

If you have any questions don't hesitate to contact us at: office@bravo-bih.com
Who is BRAVO? Watch a video below and enjoy <3
On the video below you can hear very useful information for this mobility.