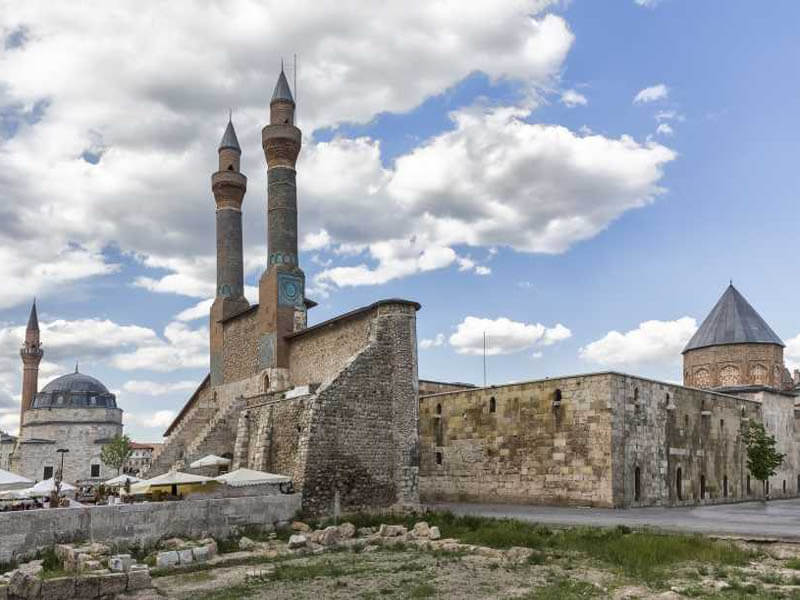 Name of the project: "Make an IMPACT"
Date of Project (Projects duration): 3 rounds from April 1st, 2020 (59+2)
Hosting & Coordinating Organisation: "Sivas Gelisim Genclik Dernegi"
Sending organization: "BRAVO"
Place: Sivas, Turkey
Participants: 2 volunteers each round (18– 30 years old )
Working language: English
Deadline for applying: 15.01.2020.
This project is financed by the European Commission through the Erasmus Plus Program. This publication reflects the view only of the author, and the European Commission cannot be held responsible for any use which may be made of the information contained therein. By Erasmus+ rules organizers have to cover travel costs, accommodation and food. As part of ESC you will have pocket money, paid local travel costs.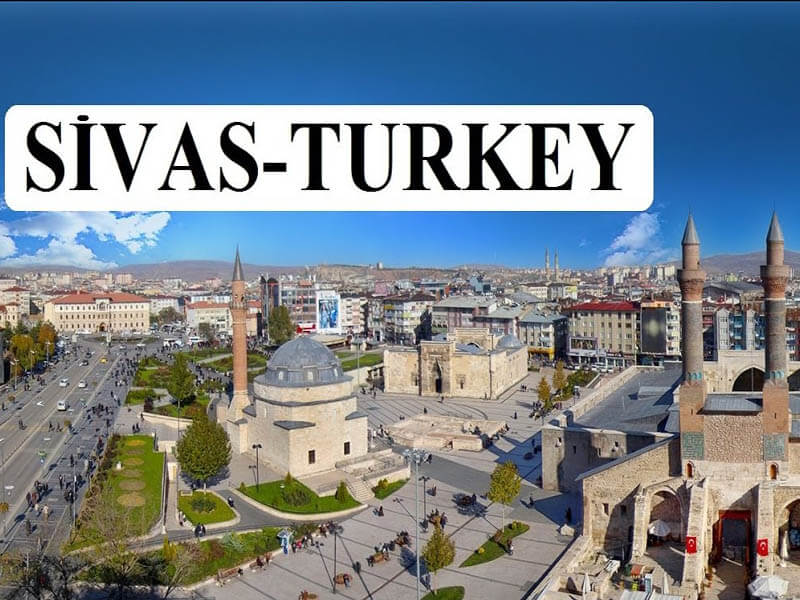 Project Aim:
To promote personal and vocational development of young people taking part in Europen youth voluntary works, to get experience and knowledge about social, cultural and sports activities for disadvantaged young people, to improve participants' knowledge about volunteer works. To give a chance to them to learn more about different cultures, to construct cultural bridges between both countries, to set up strong partnerships and collaborations among the partner organizations.
To give a chance to them to learn more about different cultures, to construct cultural bridges between both countries, to set up strong partnerships and collaborations among the partner organizations. The project will contribute participants' responsibility and self confidence at the end of the project.
Project Activities:
Volunteers will realize their EVS experiences, working with young people, which have fewer opportunities of work, personal development and social inclusion. Therefore, ESC volunteers will work with young people. They will organize some social, cultural and sports activities for young people in order to improve their personal skills and support social integration actively.
Proposed EVS activities:
1. Support in the preparation, development and implementation of social, educational and cultural activities (preparation and preparation of materials for lessons, conducting part of the lesson).

2. Promotion of all kinds of activities, using social media (including facebook, snapchat, Instagram, or Twitter).

3. Creating own blog, (articles, photos, possibly movies).

4. Assistance in writing an application for the Erasmus + program, for the purpose of international youth exchange from other countries in Europe.

5. Supporting language club activities implementing at schools.

6. Help in organizing events that organized or co-organized by the host organization.

7. Making a presentation in schools and high school about volunteers own country and culture and about European voluntary service.

8. Giving English language course in basic level to the other volunteers.

9. Organising English language workshops in a high school using non-formal teaching methods once a week.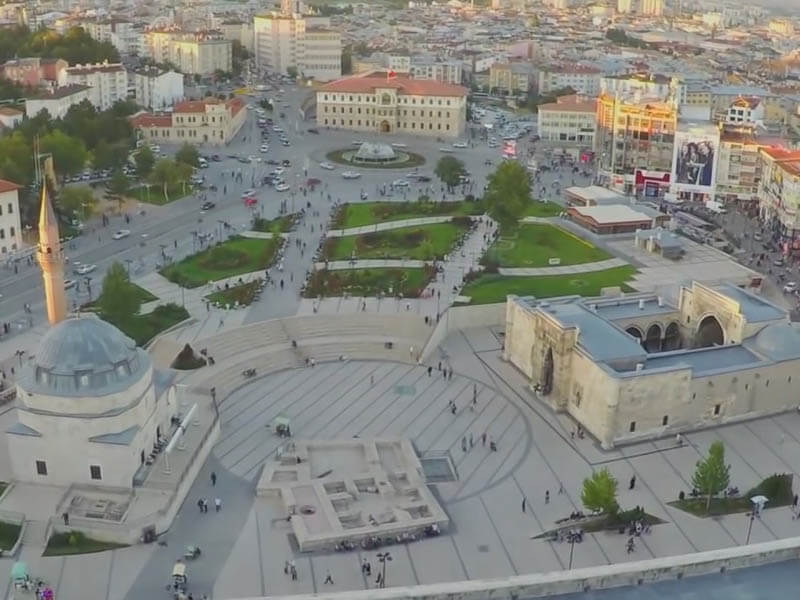 Financial details for each volunteer:
Pocket Money : 120,00 EUR x 6 MONTHS
Food allowance: 90,00 EUR X 6 MONTHS
Sivas City
Sivas; located between three valleys which composed by Kızılırmak, Yeşilırmak and Euphrates River. The city, where the first settlement dates back to 7000-5000 BC, acted as a witness to many historical sites. Also, with its area of 28.488 km2, it is the second-largest province of Turkey in terms of land width.

Sivas, where the foundation of our Republic was founded along with the Sivas Congress convened on 4 September 1919, became one of the important cities of the Republican Period by hosting Atatürk and congress delegates for 108 days.
Travel
We would like to give you a couple of advice to find the most convenient travel way at reasonable prices. we think you can find several direct flights from your city to Istanbul or maybe Ankara.

Istanbul – Sivas: There are daily domestic flights to Sivas from Ataturk Airport. The prices are about 25 EUR for one way if you reserve earlier. There is another international airport in Istanbul which is called Sabiha Gokcen Airport located in the Anatolian part of Istanbul. There are two other domestic flights from that airport to Sivas. They are Anadolu Jet and Pegasus Airlines. The prices are about 25 – 30 euro for one way. But to transfer from Ataturk to Sabiha Gokcen takes 1 hour by airport shuttle service which is costed 10 EUR for one way. If you think to travel Sivas by train forget it because it takes about 24 hours.

Links: http://www.turkishairlines.com/en-int, https://www.flypgs.com/it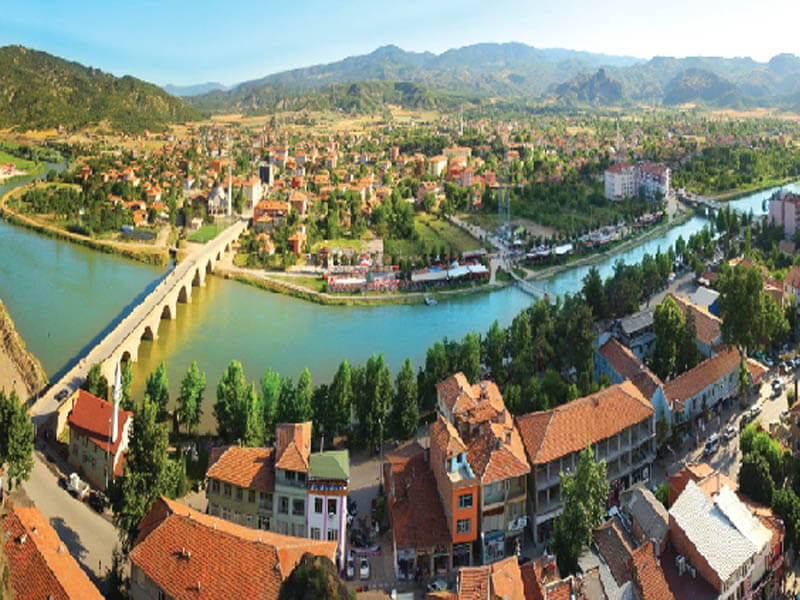 HOW TO APPLY?
Complete the BRAVO- APPLICATION FORM in English title as following "name of the project you are applying for" until 23:59 on deadline day.

Deadline for applying: 15.01.2020.

Selection results: 25.01.2020.

PARTICIPATION FEE: NO PARTICIPATION FEE

If you have any questions don't hesitate to contact us at:


[email protected]




[email protected]