Name of the project:  Youth Exchange "Hiking for Better Earth"


Date of Project: 04.05. – 10.05.2023.


Hosting organization: "Active Austria"


Sending Organization: "BRAVO"


Place:  Zell am See, Austria


Participants age: 16+


The number of participants: 5


Working language: English


Deadline for applying: 16.02.2022.
This project is supported and co-funded by the Erasmus+ programme. It means that your travel costs, accommodation, and food will be fully covered if you get selected for the project. The European Commission's support for the production of this publication does not constitute an endorsement of the contents, which reflect the views only of the authors, and the Commission nor EACEA can be held responsible for any use which may be made of the information contained therein.
One of Europe's most urgent issues nowadays is the increasing number of young people who lead sedentary lives which lack enough physical activity. According to WHO, one quarter of EU population does not meet the recommendations on physical activity. This problem needs to be addressed and mitigated as soon as possible since inactivity is always accompanied by numerous health issues, both mental and physical. The vision of our project is to increase the time young people spend outdoors and help them experience the benefits of hiking for both physical and mental health by means of NFE, environmental and outdoor education.
OBJECTIVES OF THE PROJECT
To encourage young people to focus on their mental and physical health and consider the benefits of spending time in nature
To use hiking as a tool for increasing the participation of young Europeans with fewer opportunities in physical activity
To share with young people tools and practices on how to plan a day spent outdoors
To raise awareness of eco-friendly outdoor activities and encourage their practice
METHODOLOGY OF THE PROJECT
The project methodology is based on methods of non-formal learning, peer learning, active involvement of the participants and equal cooperation between the partners. All activities have an interactive character, promote experiential learning, require the active participation of young people and enhance their creativity.
Participant's age: 16-25, leader without age limit. Participants must be interested in the topic of the project, able to communicate in English and ready to participate in each activity.
ABOUT HOSTING ORGANIZATION
ACTIVE Austria is Vienna based NGO with the mission of promoting active lifestyle for people of all ages and fitness levels, intercultural understanding and active citizenship. ACTIVE volunteers regularly organise hiking events in and around Vienna and educate the community through sport and non-formal education. Members of ACTIVE are sport experts, educators, youth workers and mountain guides.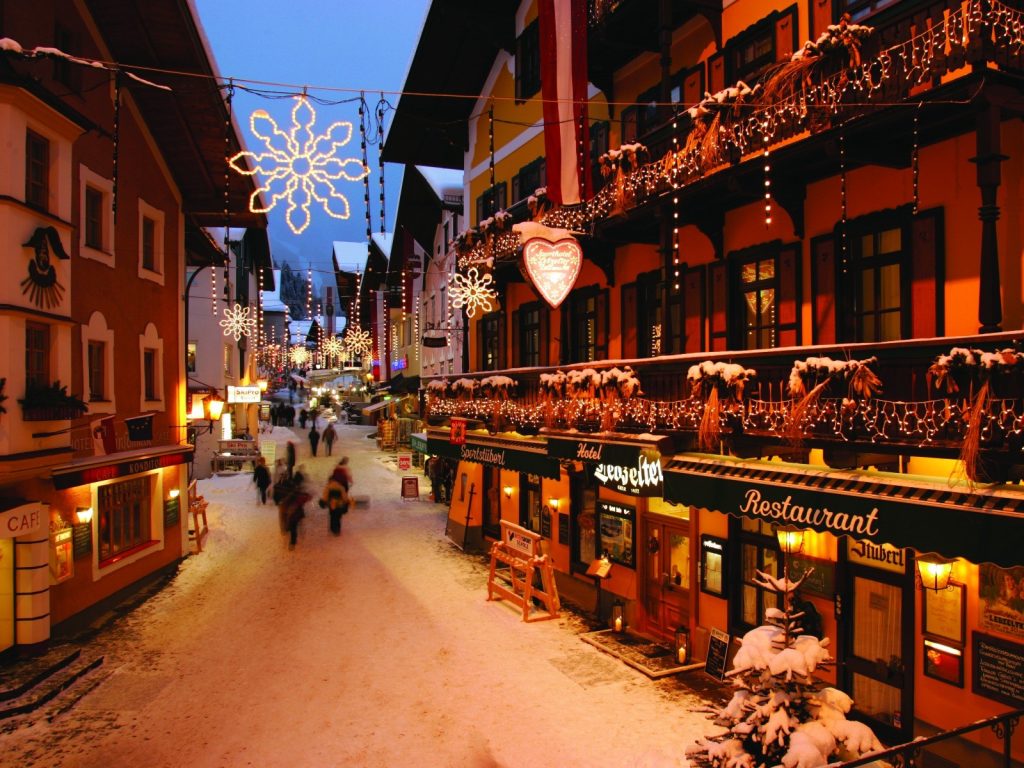 ACCOMMODATION, FOOD & TRAVELLING
The participants will be accommodated in hotel "Junges Hotel" Zell am See.
Junges Hotel Zell am See is located next to the Zell lake and 2 km from the town Zell. It is right in the heart of the Austrian Alps and at the foot of 3,203 meters high Kitzsteinhorn and the 1,965 meter high Schmittenhöhe. Rooms are equipped with private bathrooms, WiFi, daily cleaned and they provide breathtaking views of the surrounding mountains. Accommodation, buffet breakfast, lunch and dinner is covered by Erasmus+ program
The travel budget is 275 Euros.
The travel calculations are based on the distance calculator of the European Commission.
Bosnia and Herzegovina – 275€ per participant
Complete the BRAVO- APPLICATION FORM with in English title as following "name of the project you are applying for" until 23:59 on deadline day.
Deadline for applying: 

16.02.2023.

Selection results: 

20.02.2023.

PARTICIPATION FEE: 

NO PARTICIPATION FEE

If you have any questions don't hesitate to contact us at: office@bravo-bih.com
Who is BRAVO? Watch a video below and enjoy <3
On the video below you can hear very useful information for this mobility.