Open Call for 4 Participants from Bosnia and Herzegovina for Youth Exchange in
Slanic Moldova, Romania
Name of the project: iTH!NK


Date of Project: 09.09.2021 – 21.09.2021.


Hosting organization: "ASOCIATIA PENTRU DEZVOLTARE ACTIVA ADA"


Sending organizations: "BRAVO"


Place: Slanic Moldova, Romania


Participants age: + 18


The number of  participants : 4

Working language: English


Deadline for applying: 10.08.2021
This project is financed by the European Commission through the Erasmus Plus Program. This publication reflects the view only of the author, and the European Commission cannot be held responsible for any use which may be made of the information contained therein. By Erasmus+ rules organizers will cover travel costs, accommodation and food.
The project's idea was born during another youth exchange, which aimed to promote young people's active participation in the European Parliament 2019 elections, when, during a session, we have debated the way how social media and fake news may influence decisions (of people or the decision makers) and how much important is for young people to develop critical thinking skills and their social responsibility online, but also to develop specific
competences to fight the hate speech and fake news online.
The project is focusing on the online radicalization of young people and the increasing number
of hate speech cases online and offline, because of fake news and misinformation. In the same time, most of the time, the victims of hate speech online are the young people with fewer opportunities (especially young people from different minorities). The high levels of hate speech in public space and the cyberbullying have a profound impact on the self-esteem and self-confidence of young people, which leads to further stigmatization and exclusion. As a
result of discrimination and marginalization, many young immigrants or part of national minorities face self-segregation or they start hiding and denying their ethnic and cultural identity because they want to be accepted by the majority.
PROJECT'S MAIN OBJECTIVES
To develop critical thinking skills, social responsibility online and the ability to identify fake news and hate speech online among 40 young people from 10 countries, during a 11 days youth exchange.
To raise the participation level of 40 young people from 10 different countries in fighting the online hate speech and fake news, by involving them in planning and implement one international awareness and informing campaign about the negative effect of hate speech and misinformation online upon the immigrants and young people from different minorities.
To promote the European values as tolerance, acceptance, equality, non-discrimination and cultural diversity and to develop the social inclusion opportunities for 20 young people with fewer opportunities which have faced cyberbullying because of their origin.
PROJECT'S MAIN ACTIVITIES
The project's main activity is a youth exchange with participants from Partner countries to be held in Slanic Moldova, Romania, between 9 th of September 2021 (Arrival Day) & 21 st of September 2021 (Departure Day), with the participation of 40 young people with the age between 18 and 30 years old and 10 group leaders with the age above 18 years old, from 10 different countries: Romania, France, Albania, Moldova, Bosnia and Herzegovina, Cyprus, Italy, Turkey, Estonia and Greece.
iTH!NK is a carefully planned social inclusion project, which aims to contribute to the personal, professional and social development of 40 young participants, of which 20 with fewer opportunities by developing a safe environment and facilitating the involvement of all young participants in all project's phases.
During the youth exchange we will organize: teambuilding sessions; working sessions aiming to develop the young people understanding about inclusion and exclusion; a World Café aiming to identify the challenges online of the young immigrants or young people part of national minorities; working sessions about the advantages and disadvantages of using social media, rights and responsibilities online, GDPR, internet threats and online misinformation, including fake news; training sessions, games and exercises meant to develop critical thinking skills to develop critical thinking skills among the young participants; a street debate about fake news in Bacau; training sessions about online campaigns and how to fight hate speech online, including media literacy and how to develop social media content; working sessions to develop visual tools to fight fake news and cyberbullying online; an intercultural visit to Brasov and Bran (Dracula) Castle; sharing, reflection and evaluation sessions.
Before the mobility, the young people will document the causes and effects of cyberbullying and fake news online in their own country; they will prepare the intercultural evenings and some of the sessions that they will facilitate during the exchange.

After the mobility, they will organize different follow up and dissemination activities aiming to fight fake news and misinformation online.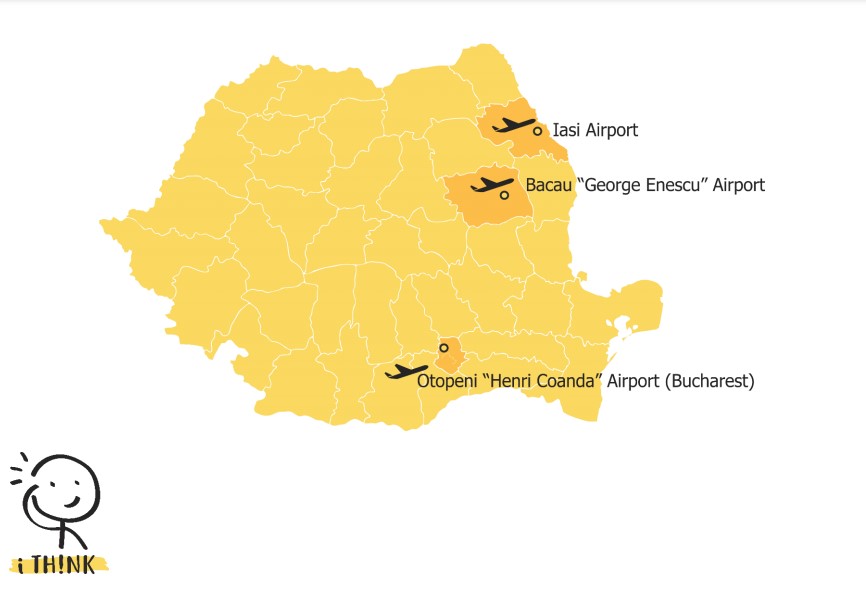 For your trip from Bucharest to Slanic Moldova, we will rend a bus to bring all participants from Bucharest/Otopeni Airport straight to the hotel in Slanic Moldova on 9th of September 2021 and then, from Slanic Moldova to Bucharest/Otopeni Airport on 21st of September 2021. The rented bus will leave on 9th of September 2021, first from Bucharest Gara de Nord (the main train station) and then from Otopeni Airport.
We will have volunteers waiting for you in 2 different meeting points, at both, Gara de Nord and Otopeni Airport. Most probably the rented bus will leave from Gara de Nord around 5 pm and then from Otopeni Airport around 5:30 pm, but we will decide together the departure hours taking into consideration the participants' travel plan and when they will land in Bucharest.
If people are landing earlier (in the morning or about lunch time) they can visit Bucharest city. To arrive from Otopeni Airport to Gara de Nord (the main train station) people should take the bus no. 780. More details about the trip from the airport to the city you can ask at the airport information point. Also, at Gara de Nord (the main train station) there is a place where people can leave their luggage.
The accommodation is 100% covered by Erasmus+ Programme, between 9th of September 2021 (Check in after 14:00) and 21st of April 2019 (Check out before 12:00).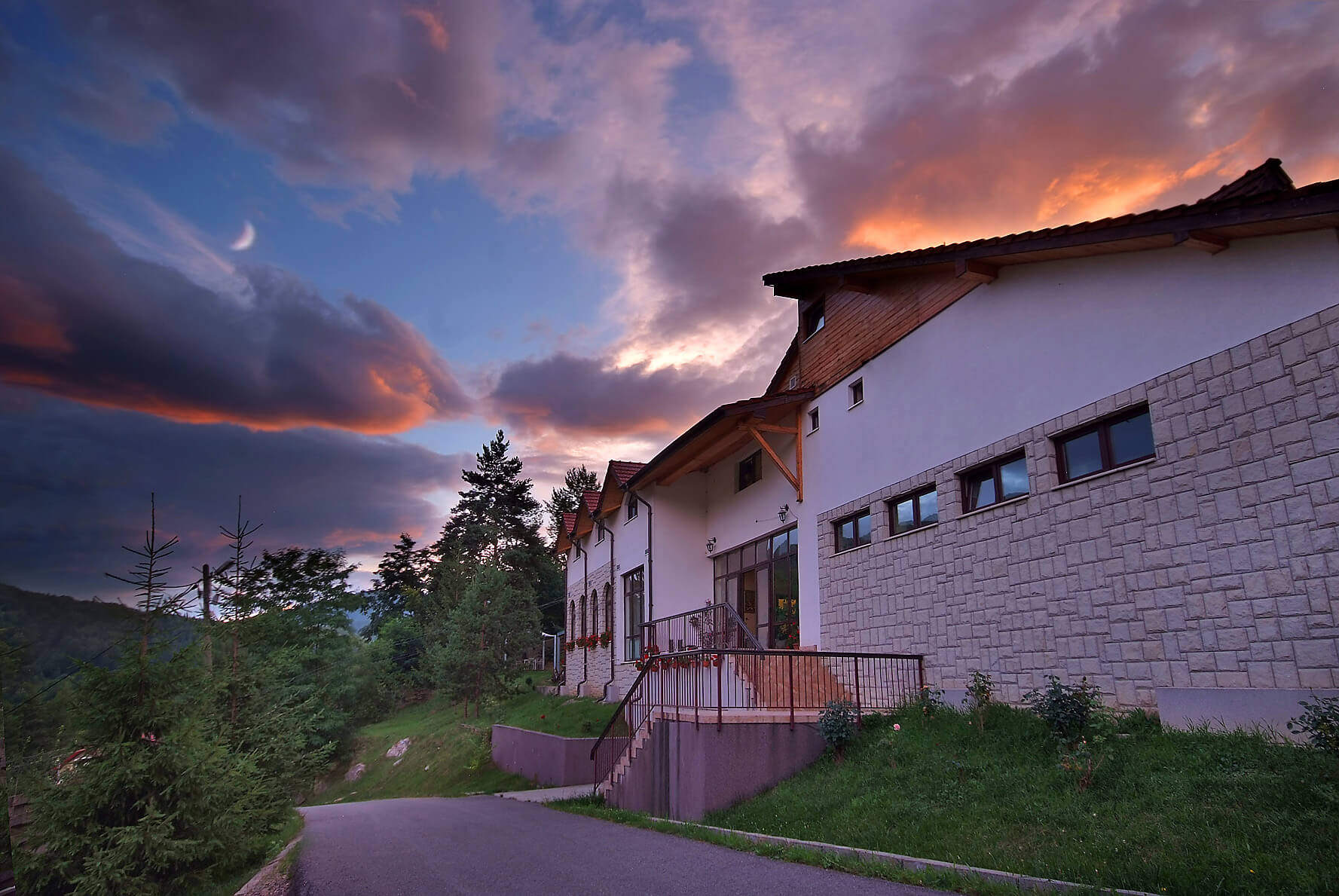 During the Youth exchange participants will be hosted at Pensiunea Poiana Verde from Slanic Moldova. The rooms will be shared between 2 or 3 people. Some of the rooms have 3 beds, others TWIN beds and a couch, others have a matrimonial/shared bed and a third bed, a matrimonial/shared bed and a couch or just a matrimonial/shared bed. If you want to share the room with someone in particular, please let us know in time.
There will be three meals per day (breakfast, lunch and dinner) and 2 coffee breaks per day. On the arrival day it is included just the dinner and on the departure day it is included both, breakfast and lunch. It is very important to tell us if you have any allergies or if is there something that you do not eat, if you are vegetarian or vegan, have a diet, etc. This is why it is important all participants to fill out carefully the application form and to not forget to send it to us before 1st of July 2021.
We highly recommend you to have a medical travel insurance before coming for your staying in Romania. The medical help might be expensive here if you do not have a travel insurance.
Please bring comfortable warm clothes. The average temperatures are usually oscillating between 15 and 25 Celsius degrees during the day and 5 and 15 Celsius degrees during the night for the period when the project will be held. We will give you further information about the weather as the youth exchange gets closer.
Also, please bring your favorite music and anything else you consider necessary, including slippers, hairdryer etc. At the hotel, there is internet access and towels. We also recommend some of the participants to bring a laptop.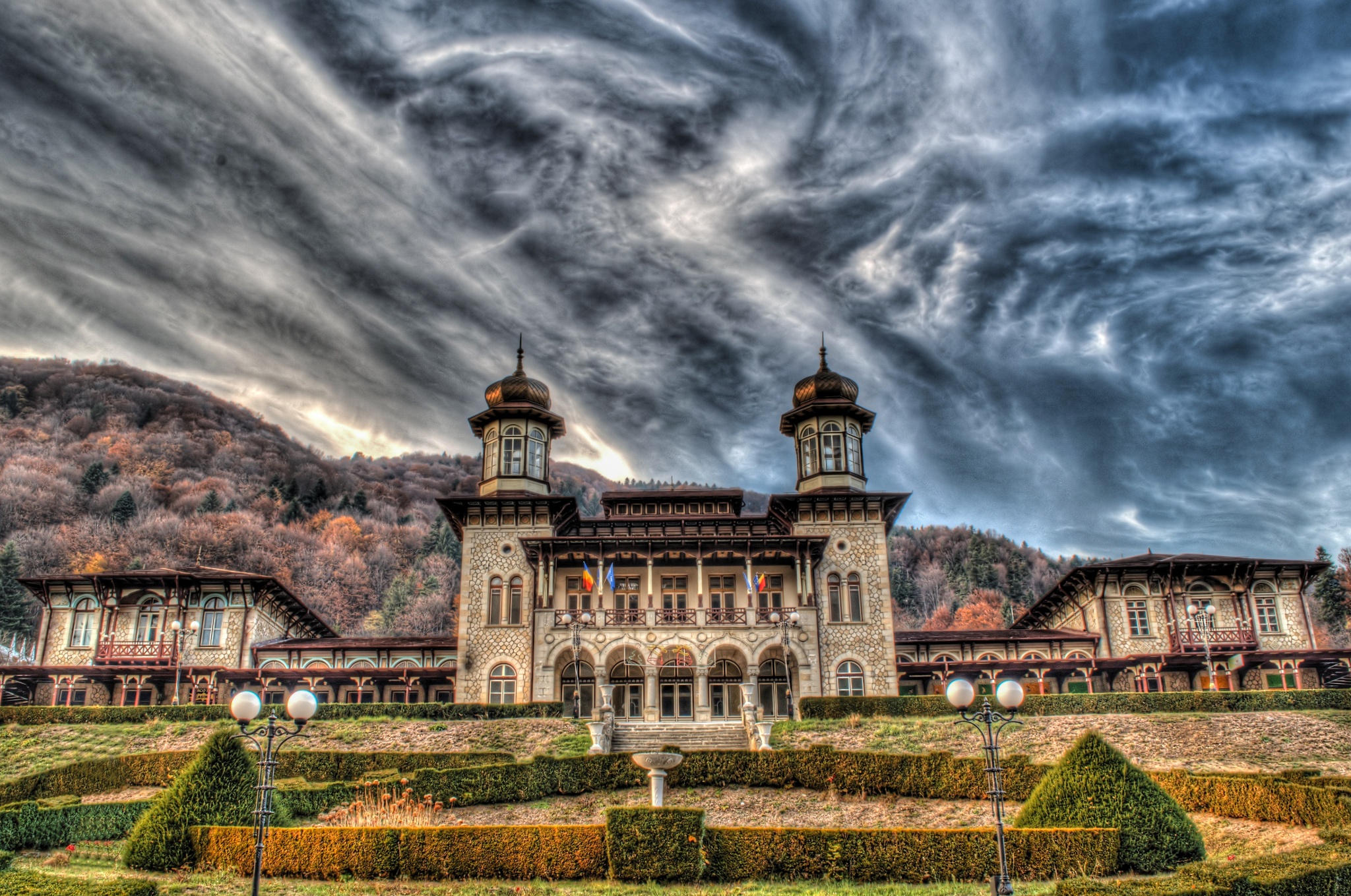 TERMS AND CONDITIONS: To be able to cover the costs for the accommodation and food, participant needs to sign at the end of their mobility a participant statement and the participants' list. A participant aborting his/her/their mobility (leaving earlier) means covering the accommodation and food by himself/herself for the days he misses, as there is signed an agreement with the hotel and there are involved some costs meaning that we still have to pay for the days remained from the project. Also, at the end of the mobility, each group leader must fill in the individual report, on Mobility tool website in maximum 30 days after the mobility ends, according to Erasmus+ rules.
DOCUMENTS FOR REIMBURSEMENT
For the reimbursement of the flight ticket:
The electronic ticket with the travel plan or the e-mail confirmation of your flight (the e-mail received
when the ticket was bought);
All boarding passes;
An invoice from the travel agency/website/airlines company from where the flight ticket was bought
The payment confirmation: If you paid through bank (credit card, bank transfer, online payment etc.)
you need a bank extract or a printed statement released by your bank showing the payment/transaction.
NOTE: Only the original travel documents are taken in consideration for the reimbursement. Please be sure that you have and bring all the requested documents with you in Romania during the activity, as without them we cannot make you the reimbursement.
NOTE: Aborting the mobility/leaving earlier means not receiving the return travel costs.
If you have any questions feel free to contact
BRAVO TEAM