Open Call for 4 participants
per partner countries
for training course in Italy
Name of the project: TC  "Structured Learning for Awareness in Media" (SLAM"


Date of Project: 26.07.2021 – 02.08.2021.


Hosting organization: "Mine Vaganti NGO"


Sending organizations: 

BRAVO – Bosnia and Herzegovina
MLADIINFO MONTENEGRO – Montenegro
MINE VAGANTI NGO – Italy
EPEKA Sinop – Turkey
Youth For Social Changes – Albania
Bulgarian Sport Development Association – Bulgaria
KOM018 – Srbia


Place: Stintino – Sardinia, Italy


Participants age: 18+


The number of participants: 4


Working language: English


Deadline for applying: 10.06.2021.
This project is financed by the European Commission through the Erasmus Plus Program. This publication reflects the view only of the author, and the European Commission cannot be held responsible for any use which may be made of the information contained therein. By Erasmus+ rules organizers will cover travel costs, accommodation and food. 
Aim and objectives of the project:
Structured Learning for Awareness in Media" (SLAM) aims at enhancing young people's awareness and critical thinking on the role of Mass Media as a challenge and precondition for more inclusive societies towards migrants and refugees.
The Council of Europe's Report "Media Regulatory Authorities and Hate Speech" (2018) underlines the historical significance of media in enticing and feeding the climate of hatred and violence characterizing West Balkan's turbulent past. The Balkans are still a primary example of media consciously or even deliberately using hate speech for sensationalistic purposes, thereby supporting it and causing its recurrence and reinforcement at the societal level.
Bosnia and Herzegovina has recently taken a foremost importance as a transit node for migrants and refugees seeking entrance in EU territory, a trend which the UNHCR (2018) recognized as exponentially increasing in 2018, from the 198 arrivals in December 2017 to the 666 registered in the peak month of March 2018. The strain posed on the local relief system by this surge has contributed to a growing sense of local unrest and discontent, which national mass media have so far been able to answer by providing the public with awareness and understanding circa the phenomenon, in many instances providing an amplifier to internal currents of distrust, hate and stereotyping.
From the European perspective, significant indications might be extracted from analysing media coverage about the reception and integration of migrants/refugees.
The CoE in its 2017 Report "Media coverage of the refugee crisis: a cross-European perspective" underlines the role played by media in fuelling societal hate speech as consisting in an abetting/legitimacy factor to explicit hate speech brought about by shallow and sensationalistic coverage.
Against this backdrop, there emerges the opportunity of exploring the similarities, differences and potential synthesis among the different yet interrelated challenges faced by West Balkans countries and Europe within a transnational effort aimed at laying the grounds of a greater media literacy and critical thinking at the level of the youth and, by extension, of society as a means to provide an antidote against phenomena of hate speech and a building block of successful integration processes.
Outputs:
Guidebook
Web platform
5 cultural events / public interventions
400 interviews/questionaries'
1 conference
Participants: 4 participants per country (18+)

Language: English

Gender: No matter

Who: youth workers, activists, representatives of NGOs, volunteers, students…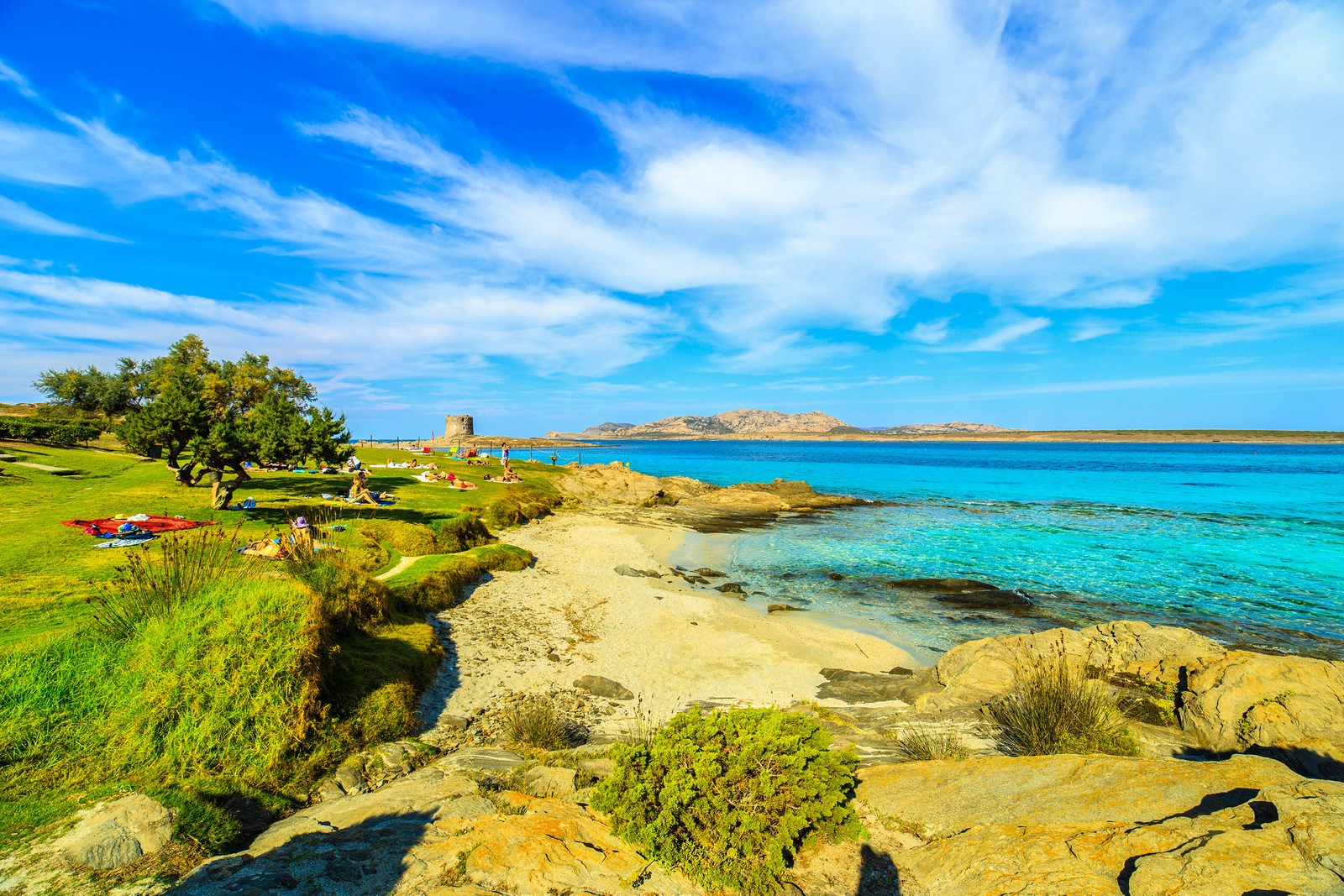 Hosting organisation: Mine Vaganti NGO
Mine Vaganti NGO is a non-profit organisation born in Sardinia in 2009.
It has 4 offices in Sassari, Uri, Olbia and Tempio Pausania covering all the North of Sardinia withother branches in the rest of Italy.
MVNGO promotes intercultural dialogue, social and green entrepreneurship, social inclusion through Sport, Formal and Non Formal Education including disadvantaged targets as migrants and people with disabilities.
MVNGO is part of 3 international networks such as YEE, ISCA and MV International.
MVNGO is an educational training provider at local, European and trans-continental level.
For our staff of professionals it means being social entrepreneurs and keeping the passion for social purposes, in a modern concept of NGO.
Travel costs reimbursement
Reimbursement is calculated based on the distance calculator of the European Commission.
At the arrival, all participants must provide flight reservation, all original tickets and boarding passes. They must send by post the return tickets and boarding passes to an email address which will be provided.
Travel costs will be reimbursed only for the cheapest means of transportation. Acceptable means of transportation for the project are: plane, bus, train, metro or ferry, NOT taxi and NOT car.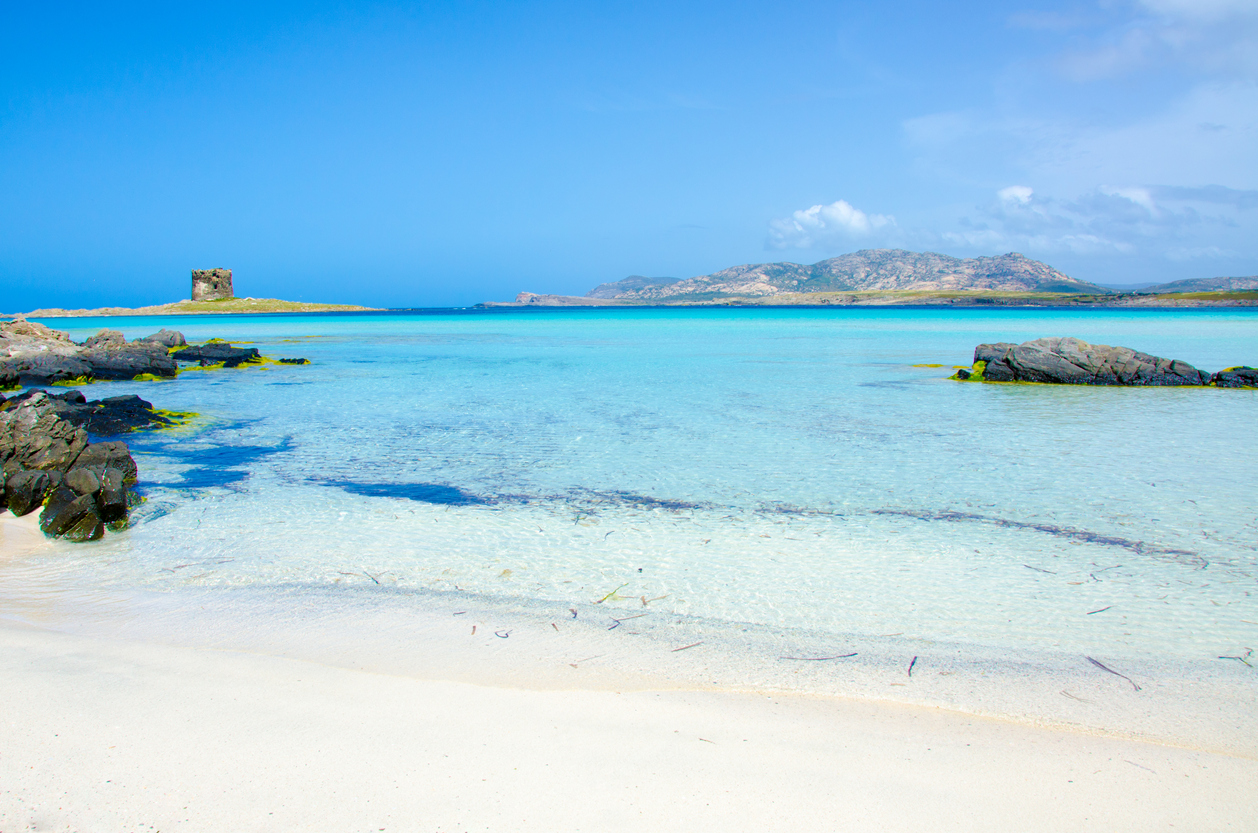 No.

Travel costs limit per country:

1.

COUNTRY

TRAVEL COSTS LIMIT PER PERSON:

2.

Bosnia and Herzegovina

"BRAVO" – 275€

3.

Albania

"QENDRAT" – 275€

4.

Bulgaria

"BSDA" – 275€

5

Italia

"MVNGO" – 0€

6.

Montenegro

"MLADIINFO" – 275€

7.

Serbia

"KOM 018" – 275€

8.

Turkey

"EPEKA" – 360€
You will eat at a lot of delicious Italian food. In case that you have any dietary requirements, please, let us know (i.e. Vegetarians, Vegans, no beef, no pork, etc.).
Located on a strip of land in the extreme northwestern part of Sardinia, Stintino stretches out towards Asinara, almost touching it. Right there, exactly where it touches it, lies its masterpiece, La Pelosa: with its clear seabed and shallow waters for dozens of metres, weightless white sand and a dazzling, calm sea with waters in every shade of blue. Next to its 'big sister', there is La Pelosetta, closed in by a little island dominated by an Aragonese tower (dated 1578), symbol of La Pelosa. From a 'terrace' on the 'tropical' beach, at an altitude of two hundred metres, you can enjoy a unique view of Isola Piana and the Asinara National Park, which is unspoilt and wild: Stintino is the nearest place of embarkation if you want to visit it.
The Stintino territory is a strip of land between two seas. To the west, there is the evocative 'mare di fuori' (outer sea), with a high and jagged coastline and little coves of sand and pebbles: from Capo Falcone, a wild place that also has a Spanish tower watching from above (the tallest in the Nurra region), while the peregrine falcon and the Eleonora's falcon fly overhead, as far as Cala del Vapore, through Valle della Luna and Coscia di donna. To the east there is the 'mare di dentro' (inner sea) within the gulf: a low and sheltered coastline that stretches from La Pelosa, passing by L'Ancora and the rocks of Punta Negra, as far as the round, white pebbles of the long shoreline of Le Saline and Ezzi Mannu. In the middle, there is a natural oasis with ponds (Cesaraccio and Pilo), where the purple heron, the little egret and the kingfisher live.
In the beginning, Stintino was a fishing village, very similar to Cala d'Oliva on the island of Asinara, a village that originally emerged thanks to 45 Ligurian families, who founded it in 1885, when the Kingdom of Italy established quarantine station and a penal colony there, 'evicting' the inhabitants. The village, which became a Municipality in 1988, is located on a strip of land between two inlets – isthintìni means 'intestines' – the 'Old' and 'New' ports, where the wooden gozzi lateen sailboats are moored, of which Stintino is the 'capital'. Since 1983, a famous lateen sailboat regatta has been held there. The history of the village is inextricably linked to fishing and tuna processing: you can experience this at the Museo della Tonnara (Tuna Fishing Museum), which emerged in the tonnara 'Saline', active until the 1970s. Once the main economic resource, it has been telling the modus vivendi of Stintino since 2016: your itinerary will lead you along the 'rooms' (the same ones that make up the tuna nets), equipped with original instruments and images. After the tonnara, or tuna fishing, came tourism. In the early 20th century, the village was the destination of illustrious families from Sassari, like the Berlinguer and Segni families, and there was a boom in the 1960s: a myriad of tourist residences and hills appeared along the coast. The village, inhabited by one thousand 600 residents in the winter, is populated by tens of thousands of tourists during the summer. Stintino's culinary tradition is based on fishing: octopus in garlic sauce and Stintino style, lobster soup, tuna roe, seafood and fresh fish, all of which can be enjoyed at the restaurants located in the little lanes of the village and the coast.
Complete the BRAVO- APPLICATION FORM in English title as following "name of the project you are applying for" until 23:59 on deadline day.


Deadline for applying: 10.06.2021.


Selection results: 15.06.2021.


If you have any questions don't hesitate to contact us at: office@bravo-bih.com
If you have any questions feel free to contact
BRAVO TEAM