Name of the project:  LTT "NGO Operational Management System and Applications Developing"

 

Date of Project: 26.04. – 03.05.2023.

 

Hosting organization: "Turkey Youth Foundation"

 

Sending Organization: "BRAVO"

 

Place:  Istanbul, Turkiye

 

Participants age: 18+

 

The number of participants: 4

 

Working language: English

 

Deadline for applying: 15.03.2022.
This project is supported and co-funded by the Erasmus+ programme. It means that your travel costs, accommodation, and food will be fully covered if you get selected for the project. The European Commission's support for the production of this publication does not constitute an endorsement of the contents, which reflect the views only of the authors, and the Commission nor EACEA can be held responsible for any use which may be made of the information contained therein.
Today, digitalization is important for all sectors as well as for non-governmental organizations. It is seen that NGOs in Turkey and in the world are making efforts towards digitalization, but they have been able to take a limited path. Our project aims to present a roadmap to NGOs that have difficulties in digitalization or have not been able to digitize. There are 3 intellectual outputs in our project. Our first intellectual output is a curriculum that will help NGOs in digitalization. Others are web and mobile-based software that digitizes the operational processes of non-governmental organizations.
The first idea and print/digital output of our project is to obtain the curriculum for the digital transformation of NGOs. The output in question will be a roadmap for all NGOs, and will simply explain the steps NGOs should follow on the path to digitalization, with examples to be included. The document will be translated into both English and the languages used by our partners in their countries, and work will be carried out to translate it into all languages used in Europe within a certain period of time. The development of a web-based operational management system, which is the most important output of our project, will bring great gains especially for NGOs who want to take steps in digitalization or have started to take steps.
OBJECTIVES OF THE PROJECT
By taking part in this project, participants will:
Develop digital skills
Learn how to use technology effectively
Learn about self-awareness and self-management
Learn how to adequately use social media
Learn about 21st century competencies
ABOUT HOSTING ORGANIZATION
The Youth Foundation of Turkey is a new-generation youth foundation established with the aim of raising a generation that will defend whatever is good and beautiful in the world and will always be on the side of right and justice. TÜGVA works for a youth who can read the requirements of the age well and adds value to society and humanity, adhering to its traditions. It has a foundation culture in which self-confident, innovative, hardworking, good morals, compassionate, successful, and responsible young people develop themselves while preparing new generation projects. The mission is to contribute to the formation of innovative and qualified human value, which constantly improves itself, by taking into account the social, physical, mental, spiritual, and spiritual development of the youth.
Istanbul is a city that offers a unique blend of east-meets-west culture and history, with famous landmarks like the Hagia Sophia and the Blue Mosque. However, there are also many hidden gems to discover, such as hidden restaurants, quirky museums, or secret gardens. A food lover's guide to Istanbul is a must-read, as the city offers a rich culinary scene ranging from classic street food to fine dining experiences. To capture the beauty of the city, a photo tour is recommended, showcasing both famous landmarks and everyday scenes of daily life in Istanbul. For trivia buffs and history enthusiasts, there are many surprising facts about Istanbul to uncover. In summary, Istanbul is a city full of surprises and delights, waiting to be explored and experienced.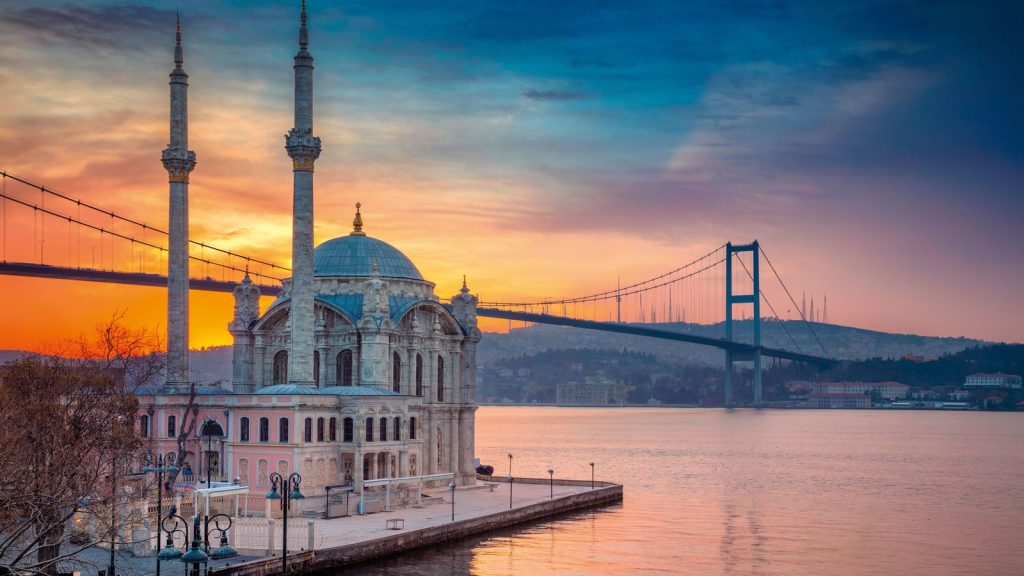 ACCOMMODATION, FOOD & TRAVELLING
FOOD, ACCOMMODATION AND TRAVEL WILL BE FULLY COVERED BY "BRAVO" and you, as a selected participant wouldn't need to worry about anything regarding this. 
Bosnia and Herzegovina – 275€ per participant – "BRAVO" will buy your tickets.
Complete the BRAVO- APPLICATION FORMwith in English title as following "name of the project you are applying for" until 23:59 on deadline day.
Deadline for applying:

15.03.2023.

Selection results:

17.03.2023.

PARTICIPATION FEE:

NO PARTICIPATION FEE

If you have any questions don't hesitate to contact us at: office@bravo-bih.com
Who is BRAVO? Watch a video below and enjoy <3
On the video below you can hear very useful information for this mobility.