BRAVO announce a call for 3 participants for a TRAINING COURSE in SASSARI, ITALY from 24.03. until 01.04.2020. for citizens of B&H and those living in this country.
Name of the project: "Structured Learning for Awareness in Media – SLAM"
Date of Project: 24/03/2020 – 01/04/2020 (24.03. – arrival day, 01.04. – departure day, 25.03 – 31.03. – working days)
Applicant organization: "BRAVO"
Hosting organization: "MINE VAGANTI NGO"
Sending organization: "BRAVO"
Place: Sassari, Italy
Participants age: 18+
The number of participants: 3
Working language: English
Deadline for applying: 15.02.2020
This project is financed by the European Commission through the Erasmus Plus Program. This publication reflects the view only of the author, and the European Commission cannot be held responsible for any use which may be made of the information contained therein. By Erasmus+ rules organizers will cover travel costs, accommodation and food.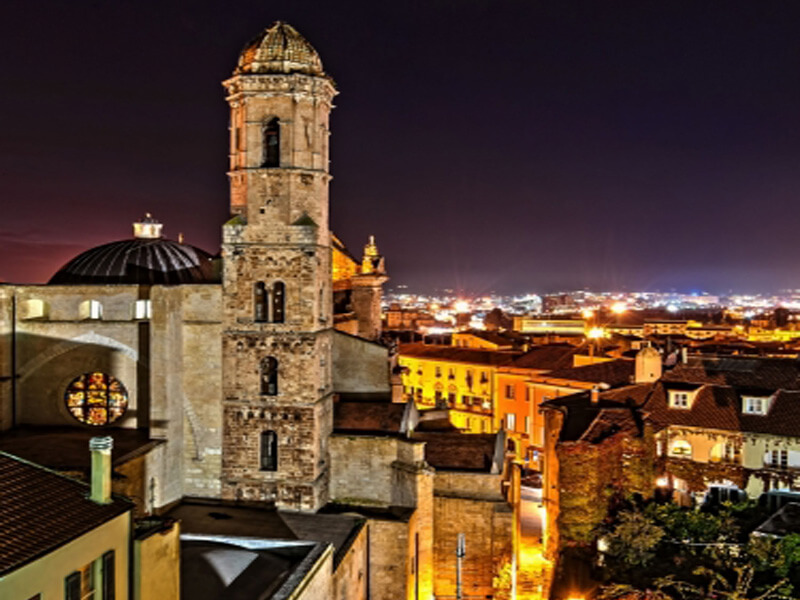 Aim and objectives of the project:
Structured Learning for Awareness in Media" (SLAM) aims at enhancing young people's awareness and critical thinking on the role of Mass Media as a challenge and precondition for more inclusive societies towards migrants and refugees. The Council of Europe's Report "Media Regulatory Authorities and Hate Speech" (2018) underlines the historical significance of media in enticing and feeding the climate of hatred and violence characterizing West Balkan's turbulent past. The Balkans are still a primary example of media consciously or even deliberately using hate speech for sensationalistic purposes, thereby supporting it and causing its recurrence and reinforcement at the societal level. Bosnia and Herzegovina has recently taken a foremost importance as a transit node for migrants and refugees seeking entrance in EU territory, a trend which the UNHCR (2018) recognized as exponentially increasing in 2018, from the 198 arrivals in December 2017 to the 666 registered in the peak month of March 2018. The strain posed on the local relief system by this surge has contributed to a growing sense of local unrest and discontent, which national mass media have so far been able to answer by providing the public with awareness and understanding circa the phenomenon, in many instances providing an amplifier to internal currents of distrust, hate and stereotyping. From the European perspective, significant indications might be extracted from analysing media coverage about the reception and integration of migrants/refugees. The CoE in its 2017 Report "Media coverage of the refugee crisis: a cross-European perspective" underlines the role played by media in fuelling societal hate speech as consisting in an abetting/legitimacy factor to explicit hate speech brought about by shallow and sensationalistic coverage. Against this backdrop, there emerges the opportunity of exploring the similarities, differences and potential synthesis among the different yet interrelated challenges faced by West Balkans countries and Europe within a transnational effort aimed at laying the grounds of a greater media literacy and critical thinking at the level of the youth and, by extension, of society as a means to provide an antidote against phenomena of hate speech and a building block of successful integration processes.
SLAM will carry out the following activities to deliver on this set aim:
Research on the main challenges and best practices in media literacy in the field of migration/refugee issues in Europe and the West Balkans. The research will be aimed at producing a Format of Training whereby youth operators might provide understanding and concrete instruments of media literacy to the youth.
International piloting of the Training Format with youth workers and leaders from each partner organization.
Youth Exchange on media literacy and migration/refugee involving young people aged 18-25 from each partner country.
Seminar with mixed groups of youth workers and young people (2 per category per organization) in whose context to brainstorm and co-devise the upcoming social campaigning.
Social Campaign, online and offline, wherein the youth will spread the values and instruments of media literacy acquired in the local communities and national societies by online and offline means.
Creation of Guidebook in multiple languages for youth organizations external to the Consortium.
Establishment of a project Website with project information and digital learning resources in multiple languages for young people.
Outputs:
Guidebook
Web platform
5 cultural events / public interventions
400 interviews/questionaries'
1 conference
Participants' Profile:
Participants: 4 participants per country (18+)
– Who: youth workers, activists, representatives of NGOs, volunteers, students…
– Gender: No matter
– Language: English
Hosting organisation: Mine Vaganti NGO
Mine Vaganti NGO is a non-profit organisation born in Sardinia in 2009. It has 4 offices in Sassari, Uri, Olbia and Tempio Pausania covering all the North of Sardinia with other branches in the rest of Italy. MVNGO promotes intercultural dialogue, social and green entrepreneurship, social inclusion through Sport, Formal and Non Formal Education including disadvantaged targets as migrants and people with disabilities. MVNGO is part of 3 international networks such as YEE, ISCA and MV International. MVNGO is an educational training provider at local, European and trans-continental level. For our staff of professionals it means being social entrepreneurs and keeping the passion for social purposes, in a modern concept of NGO.
Information about the city (VENUE):
The venue of the project is Sassari, an Italian city located in the north west region of Sardinia. Sassari is the second-largest of Sardinia in terms of population and one of the oldest cites in the island with a large economy based on tourism and the services industry. As a tourist destination, Sassari has a great deal of historical buildings and monuments. The city is rich in art, culture and history, and it is well known for its palazzi, the Fountain of the Rosello, and its elegant neoclassical architecture, such as Piazza d'Italia (Italy Square) and the Teatro Civico (Civic Theatre).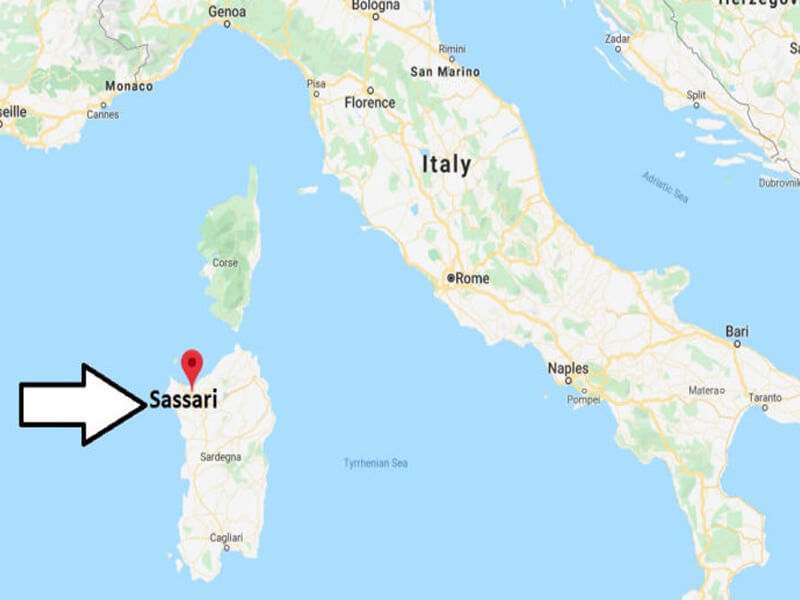 How to reach Sassari? (From Alghero Airport)
Transportation: The public transportation company is called ARST (it's written on the bus). Your bus is a direct one from Alghero airport to Sassari (it will be written on the bus monitor). The price of the ticket is 3,10 € and the tickets machine is located inside the airport next to the ATM. If you buy the ticket directly in the bus, there is a 1 € surplus.
● When you go out of the airport, you will find the bus stop on your right, near the parking.
● Once you arrive in Sassari, you have to get off in Via Padre Zirano bus stop.
● The accommodation is located 15 min walking from the bus station
(From Olbia Airport)
Olbia Airport busses take passengers via bus lines number 2 and 10 to Via Gabriele D'Annunzio in Olbia town, where the train station is located. Bus schedule: https://www.geasar.it/en/how-to-get-here/from-to-olbia
● You should get down at Corso Umberto bus stop.
● The ticket costs 1 €. If you buy the ticket directly in the bus, there is a 0,50 € surplus. Train schedule: https://www.trenitalia.com/en.html
● From Olbia train station, there are trains which go directly to Sassari train station. ● The ticket costs 8,10 €.
● The accommodation is located 15 min walking from the bus station.
Travel costs reimbursement
Reimbursement is calculated based on the distance calculator of the European Commission. At the arrival, all participants must provide flight reservation, all original tickets and boarding passes. They must send by post the return tickets and boarding passes to an email address which will be provided. Travel costs will be reimbursed only for the cheapest means of transportation. Acceptable means of transportation for the project are: plane, bus, train, metro or ferry, NOT taxi and NOT car.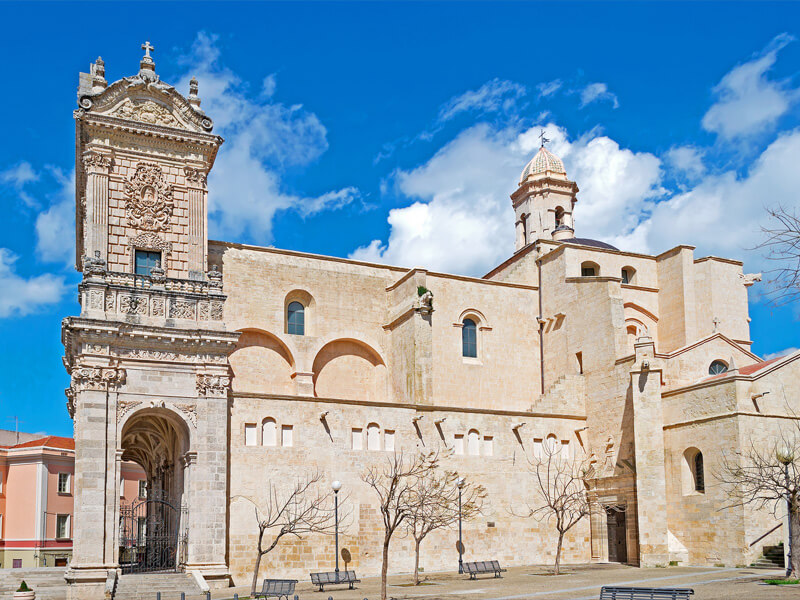 HOW TO APPLY?
Complete the BRAVO- APPLICATION FORM in English title as following "name of the project you are applying for" until 23:59 on deadline day.

Deadline for applying: 15.02.2020

Selection results: 18.02.2020.

PARTICIPATION FEE:
– BRAVO Volunteers – NO PAX FEE
– External volunteers – 25€ for selected people

If you have any questions don't hesitate to contact us at:

[email protected]