Name of the project: "AKÜ is Starting Solidarity Movement!"


Date of Project: 05.2021 – 28.06.2021. (59 days)


Hosting organization: "Afyon Kocatepe University"


Sending organizations: "BRAVO"


Location: Afyonkarahisar, Turkey


Participants' age: 18 – 30


The number of volunteers: 2


Working language: English


Deadline for applying: 04.2021.


Preselection Result: 04.2021


Selection Result: 04.2021
This project is financed by the European Commission through the Erasmus Plus Program. This publication reflects the view only of the author, and the European Commission cannot be held responsible for any use which may be made of the information contained therein. By Erasmus+ rules organizers will cover travel costs, accommodation, and food. As part of ESC, you will have provided accommodation, food, pocket money and paid local transport.
Afyon Kocatepe University is a state university in the Aegean part of Turkey.
We offer more than 300 different programs in many fields including health, engineering, economics, administration, tourism, teacher training, veterinary medicine and art.
Turkey is a participating member of the Erasmus system. Our university has nearly 150 partnerships in Europe and more than 50 partners on other.
The main goal of our project will be to inform university students about volunteering activities. The meeting of volunteers and young people in our university with this program will create a common awareness in the concept of volunteering and solidarity and increase the desire to contribute in solidarity to the basic problems of humanity.
Dissemination of ESC opportunities among university students, spreading information through meetings at local level and within the university.
Support in communication through spreading of information on different websites and social media.
Activities and development of new ideas to involve the local community through intercultural meetings and language exchanges.
Support in preparation for youth projects.
Sharing their experiences as ESC volunteers.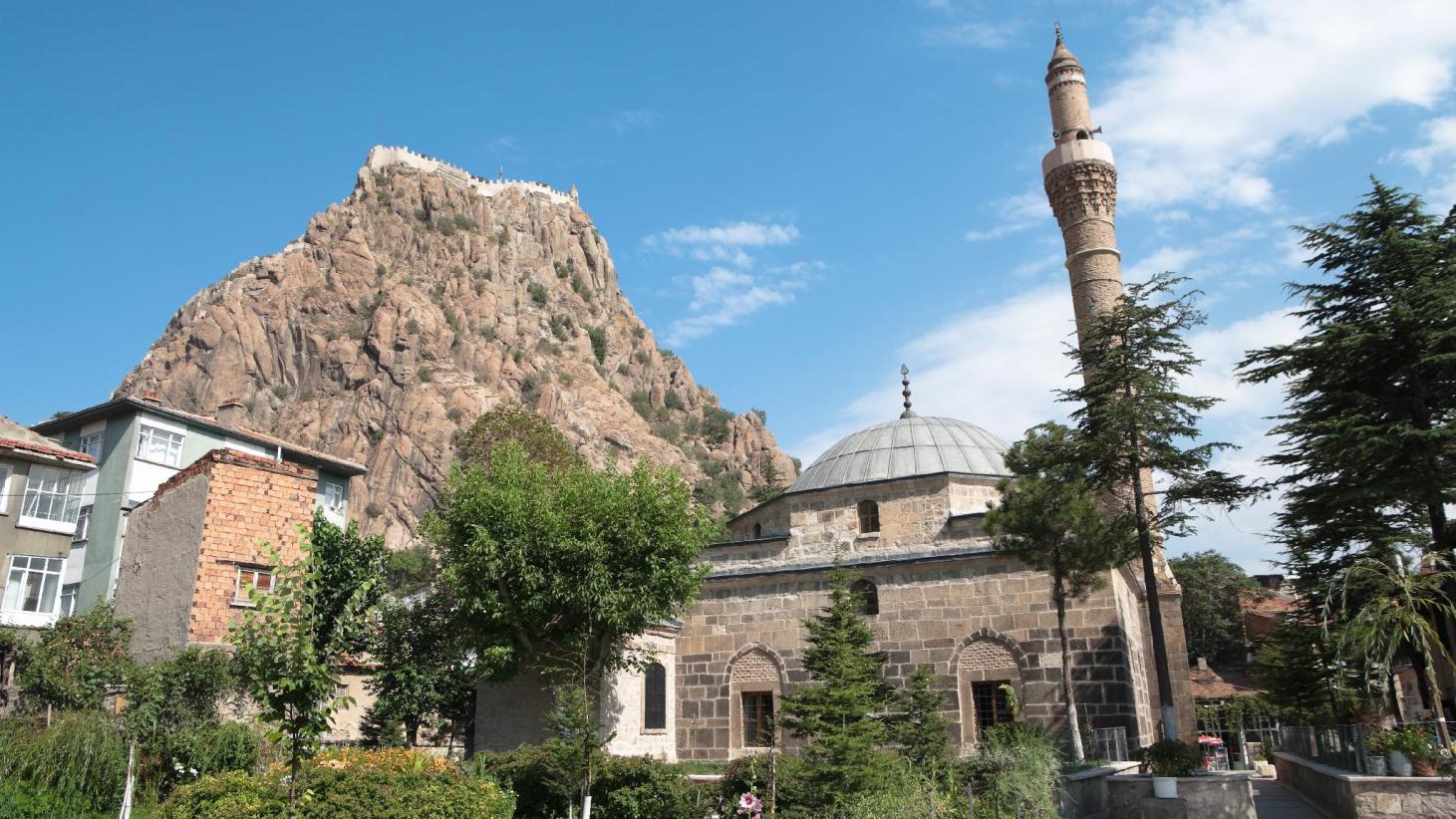 Tımetable Schedule of the Volunteers
Volunteers will work from Monday to Friday with one hour lunch break, for maximum 35 working hours per week.


Volunteers will work for 5 days per week, with 2 consecutive days off (normally Saturday and Sunday).


Volunteers will get 2 days of holiday per month.
Resident of Bosnia and Herzegovina
Age: 18-30 years
Motivated to disseminate the ESC and Erasmus programs at the universities and organizations
Ability to speak English to disseminate the ESC programs
Travel, Food and Accommodation
A single flat accommodation will be provided by Afyon Kocatepe University.
A Pocket money of 4 euros per day for month will be provided. A total of 244 euros will be paid including 2 travel days.
We are planning to give 6 euros per day for covering the food expenses.
We can negotiate to provide more support for disadvantaged people.
Volunteers should provide towels and sheets themselves, and most importantly your laptop to do the activities and tasks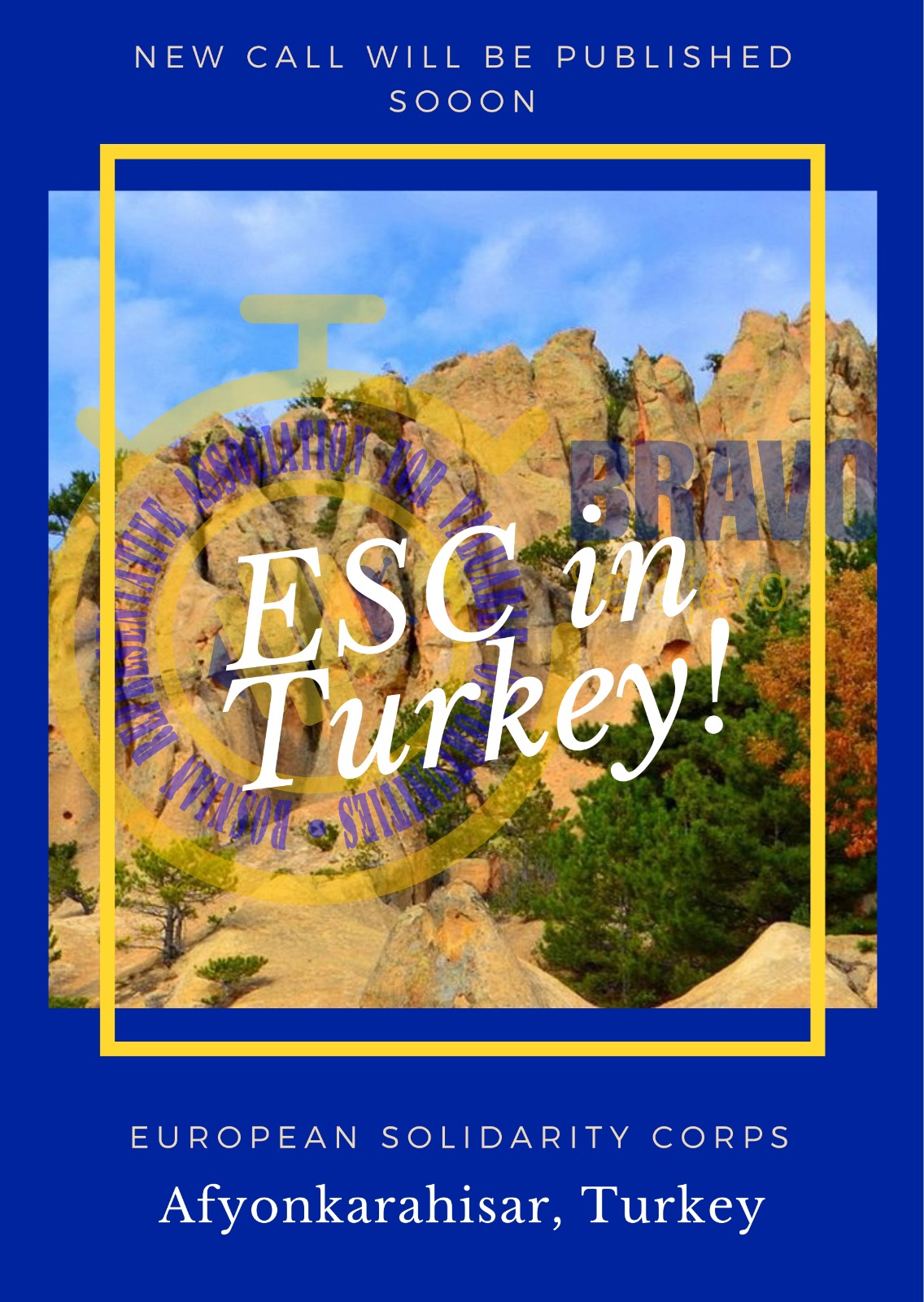 Afyonkarahisar  is a city in western Turkey, the capital of Afyon Province. Afyon is in the mountainous countryside inland from the Aegean coast, 250 km (155 mi) south-west of Ankara along the Akarçay River. In Turkey, Afyonkarahisar stands out as a capital city of hot springs and spas, an important junction of railway, highway and air traffic in West-Turkey, and the place where independence was won. In addition, Afyonkarahisar is one of the top leading provinces in agriculture, globally renowned for its marble and is the world's largest producer of pharmaceutical opium.
The name Afyon Kara Hisar, since opium was widely grown here and there is a castle on a black rock. Also known simply as Afyon. Older spellings include Karahisar-i Sahip, Afium-Kara-hissar and Afyon Karahisar. The city was known as Afyon (opium), until the name was changed to Afyonkarahisar by the Turkish Parliament in 2004.
Complete the BRAVO- APPLICATION FORM with CV and Motivation Letter in English title as following "name of the project you are applying for" until 23:59 on deadline day.


Deadline for applying: 01.04.2021.


Prelection results: 05.04.2021.


Interview with sending and hosting organizations and selection results: until 10.04.2020.


PARTICIPATION FEE: NO PARTICIPATION FEE


If you have any questions don't hesitate to contact us at: office@bravo-bih.com


If you have any questions feel free to contact
BRAVO TEAM