Open call for 2 volunteers for "Climate Volunteers in Our City" ESC project in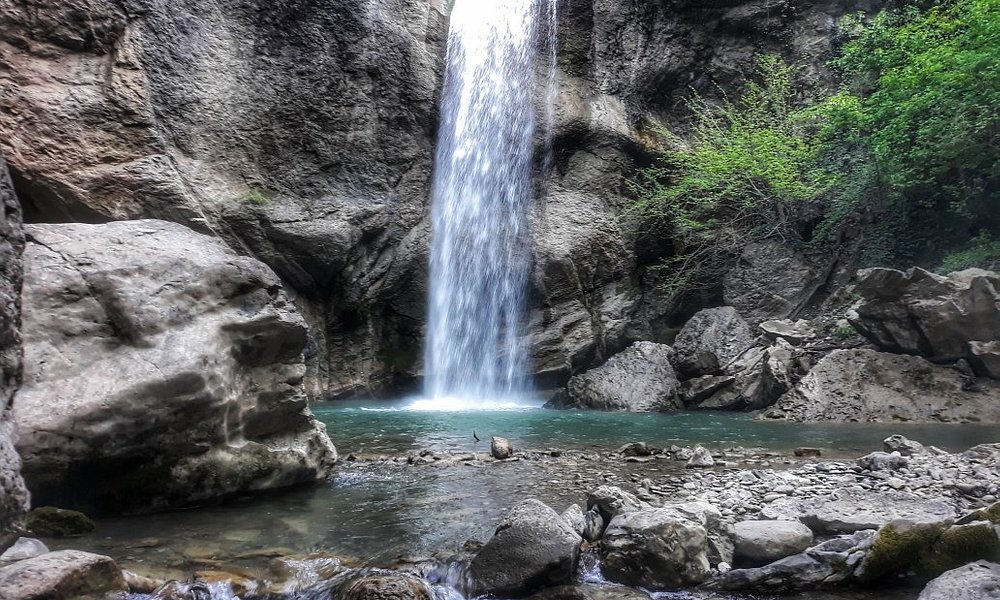 Name of the project: ESC "Climate Volunteers in Our City"


Date of Project: 01.03.2021 – 30.08.2021. (6 months)


Hosting organization: "Karasu Gençlik, Sanat Ve Spor Kulübü Derneği"


Sending organizations: "BRAVO"


Place: Sakarya, Turkey


Participants age: 18 – 30


The number of volunteers: 2


Working language: English


Deadline for applying: 08.02.2021.
This project is financed by the European Commission through the Erasmus Plus Program. This publication reflects the view only of the author, and the European Commission cannot be held responsible for any use which may be made of the information contained therein. By Erasmus+ rules organizers will cover travel costs, accommodation and food. As part of ESC you will have provided accommodation, food, pocket money and paid local transport.
Our project called "Climate Volunteers in Our City" is the necessity of developing social awareness about the climate crisis that threatens our future and to take responsibility for every individual.
Our world has been warmed by about 1 degree since 1900, which is accepted as the industrial revolution. This is because the carbon emission, which was 280 ppm before the industrial revolution, increased to 410ppm as of 2018. This may be perceived as a simple number at first glance, but the point is that this 1 degree causes unexpected environmental disasters all over the world.
The Paris Agreement, which is still the most comprehensive and most up-to-date agreement on climate change, was signed in 2015. At the EU level, the European Environment Agency works on the implementation of the Kyoto Protocol, the evaluation of EU policies, and the development of long-term strategies to mitigate and adapt to climate change. The main goal in this matter is to keep the global warming due to climate change at the +2 degree limit of the pre-industrial level. For this, targets for the years 2030 and 2050 on carbon emission and renewable energy issues were determined on the basis of countries.
The general purpose of our project is to contribute to the process by developing the skills of ECO-LITERACY (People who know the limits and principles of nature are called eco-literate) skills and to reduce the individual carbon footprint, water footprint and greenhouse gas emissions.
As for our project goals for this purpose:
To reduce the carbon footprint and water footprint of our volunteers by at least 50% at the end of 6 months.


Raising awareness of carbon footprint and water footprint in the local community through our volunteers.


To develop ECO-LITERACY skills in young people.


Taking responsibility individually against climate change and developing climate-friendly behaviors.


To prepare, promote and distribute informative brochures on climate and carbon, climate and water, climate and energy, climate and forests, climate and recycling, climate and organic agriculture.


To promote school information, Social Media and Challenge campaigns and eco-literacy brochures.


Increasing the self-confidence of young people and increasing their civic
entrepreneurship skills.


To strengthen mutual understanding between young people in different countries


To provide opportunities for young people to become active and responsible citizens


Enabling young people to use their personal skills as a tool


To understand the importance of cross-border cooperation on the climate crisis.


To improve the learning performance of young people, to increase their employability, to increase their career expectations.
The effects and results are:
By examining the causes of climate change under main headings, gaining awareness of small details and individual responsibilities, creating an impact in the local community with this awareness.


Developing their skills in climate with research and verification studies in the preparation stages of Eco Literacy guides.


Developing leadership experience by transferring the skills gained after the trainings to be given by our association on water and carbon footprint to students in schools.


Encouraging the use of bicycles, which is an environmentally friendly and clean means of transportation,


Having the chance to prove your skills by getting 'Climate Friendly Individual Certificate' and Youthpass Certificate.


To follow the world agenda and gain a habit of media literacy,


The efforts of young people in advocacy work will ensure their participation as youth leaders.


In addition to improving their English skills, they are expected to gain the ability to communicate in Turkish.
– The project aims to reduce our volunteers' carbon and water footprint by 50% and the target group (students) by 30% (the difference will be measured by evaluation at the beginning and end of the project).
– By addressing the climate crisis under different headings (gas, water, recycling, energy, forests, agriculture, etc.), wrong behaviours will be revealed with all the details.
– Social Campaign will be organized on special days related to Environment and Climate.
– Challenge: Our volunteers will encourage students to challenge their carbon and water footprint with the support of teachers in school promotions.
– Participants are expected to learn the scientific reasons of natural events caused by the climate crisis and develop their Eco-Literacy (climate-friendly behaviour) skills.
– Participants are expected to improve their social, cultural, linguistic and managerial skills through project activities.
– Eco-Literacy brochures will be provided to reach the relevant persons, institutions and NGOs with the promotional meetings.
The planning and implementation of the weekly activity program will include activities that will be carried out entirely by volunteers. Our volunteers will organize information meetings for young people who want to get information about Erasmus+ Youth programs and the European Solidarity Program. They will contribute to the promotion of the program by participating in fairs, festivals, concerts, celebrations, social responsibility projects and all other activities to be held in our region. Since our association is the contact point of Eurodesk Sakarya, we have documents, documents, tools, equipment and place to support our volunteers in these activities.
Volunteers will organize activities from time to time to promote the culture of their countries. There will be pre-planning meetings and evaluation meetings after all activities. Outputs of the meeting will be reported in computer environment.
Volunteers will increase their knowledge and experience by visiting the historical and cultural places and different cities of our region, our country, on holidays. 
Our school activities will be in the form of visiting Sakarya Metropolitan Municipality Social Development Centre courses during the holidays.
Potential young people who will be a volunteer in this project should have a background in volunteering and social responsibility projects.  

In this context, the most important selection criterion for volunteers is to demonstrate their motivation and experience in volunteering, at the age range of 18-29, and at least B1 English level.


Volunteers will have weekly assessment meetings, content and material development, mentor meetings, research and content production on the climate crisis, EU opportunities presentations, office work, promotional meetings and trainings in schools, Turkish and Bosnian language course, ecological gardening practice, seminars, cleaning. Activities and information on carbon and water footprints in the local community

The reason why we do not want to set specific criteria is that this project includes a subject that concerns all humanity. In fact, young people who have not learned about this subject before will gain more in our project and the impact on them will be more. 
Travel, Food and Accommodation
The hosing or sending organization will buy plane tickets for selected volunteers. 
The volunteer will live in a shared house/apartment with other volunteers in different rooms, with a shared living room, kitchen, laundry and social facilities.
Volunteers will have provided ACCOMMODATION, a monthly FOOD allowance, POCKET MONEY and LANGUAGE COURSES.
ABOUT HOSTING ORGANIZATION
Karasu Gençlik, Sanat ve Spor Kulübu Derneği association was established in 2010 in Sakarya as a Youth and Sports Association by volunteer teachers. Our association, which was active in local activities until 2014, has started to focus on international studies after this date. Within this scope, international studies started with youth projects and progressed towards sports projects with the increasing capacity of our association. In this process, the number of volunteers has increased significantly. Initially, our volunteers consisted of high school and university students.  After starting sports projects, our organization has become rich especially with coaches, teachers and academicians. Moreover, our association has been Eurodesk Turkey Contact Point in 2019.
Karasu Association has done some work in this process are as follows:
Basketball course for children between the ages of 8-12,
Futsal team (active in international tournaments)
Bocce team,
Volleyball team (local)
Organization of beach sports in Karasu,
Traditional game sharing days,
Folk dances,
Concerts and street festivals
Trekking activities,
Food days to introduce traditional healthy meals,
Environmental cleaning activities,
Designing artistic products from waste materials,
Information on climate change,
Energy efficiency awareness studies,
Erasmus + and project writing seminars within the scope of Eurodesk,
They organize regular art activities in Karasu to protect young people from bad habits. One of these is the Tintin Festival. The festival is organized every year in May with the organization of our volunteer İlker Işık. Folk dance ensembles and concerts are exhibited in this festival. In addition, an exhibition of products produced in our association's courses and traditional dishes are served.
Association are doing graffiti studies under the leadership of Gülçin Çar, vice president of our association. In this area, trainings are given to young people and students. Instrument courses are given by music teacher Mehmet Yıldız and Kemençe instructor Mehmet Yavuz.
They also regularly perform folk dances with İsmail Hakkı Yavuzyiğit, a folk dance instructor.
They are participating in many international competitions and festivals with our folk dance team called Stars of the North. Our association also carries out works combining art with environment cleaning. In this context, we organize activities from waste to art. We make recyclable materials suitable for use with artistic touches. In this regard, we realized the Erasmus + Youth Exchange project 'Touch, Change, Live'. As an association, we believe that these activities and projects contribute greatly to the personal development of young people and students; therefore, we encourage them to participate in these projects every year.
Sakarya, formerly Adapazarı, city, northwestern Turkey. It lies in a fertile plain west of the Sakarya River, situated along the old military road from Istanbul to the west. The region came under Ottoman control in the early 14th century, and the city acquired its present name at the end of the 18th century.
Sakarya is an agricultural and industrial center. It is connected by a branch line to the main railway system of Anatolia, by which its wheat, tobacco, fruits, and vegetables are transported to the Istanbul markets. The city has a large sugar beet processing plant. A stone bridge that was built during the reign of the Byzantine emperor Justinian I is the only surviving ancient monument. Pop. (2000) 283,752; (2013 est.) 439,602.
Sakarya (Turkish: Sakarya ili) is a province in Turkey, located on the coast of Black Sea. The Sakarya River creates a webbing of estuaries in the province. Sakarya is located in the Marmara Region. Its adjacent provinces are Kocaeli to the west, Bilecik to the south, Bolu to the southeast, and Düzce to the east.
The capital of Sakarya is Adapazarı. The climate is oceanic due to its close proximity to the Black Sea.
Sakarya is situated on the Ankara–Istanbul Highway. It is connected through both road and rail. Sakarya is serviced by Istanbul's Sabiha Gökçen International Airport. The current mayor of Sakarya is Ekrem Yüce as of 2019.[1] (AKP). The city of Sakarya, one of the most important cities in Turkey for its rapid growth and development, is also attention worthy for its natural beauties and cultural richness. It is one of the paradise-like spots of the country with its sea, beaches, lakes, rivers, highlands, thermal springs along with traditional Ottoman lifestyle districts such as Taraklı and Geyve, and historical relics inherited from the Byzantine and Ottoman eras that are worth witnessing.
The Turks conquered the city of Sakarya in the 13th century. There was intensive immigration from Caucasia and the Balkans in the 18th and 19th centuries. The last massive immigration was in 1989. Thanks to the developing industry and being at a transportation crossroads, the city still receives domestic migration today. Sakarya is notable in the Marmara Region.
The city of Sakarya is surrounded with the city of Düzce in the East, Bolu in the South East, Bilecik in the South, Kocaeli in the West and the Black Sea in the North. The city of Sakarya has 16 districts which are; Adapazarı, Akyazı, Arifiye, Erenler, Ferizli, Geyve, Hendek, Karapürçek, Karasu, Kaynarca, Kocaali, Pamukova, Sapanca, Serdivan, Söğütlü and Taraklı.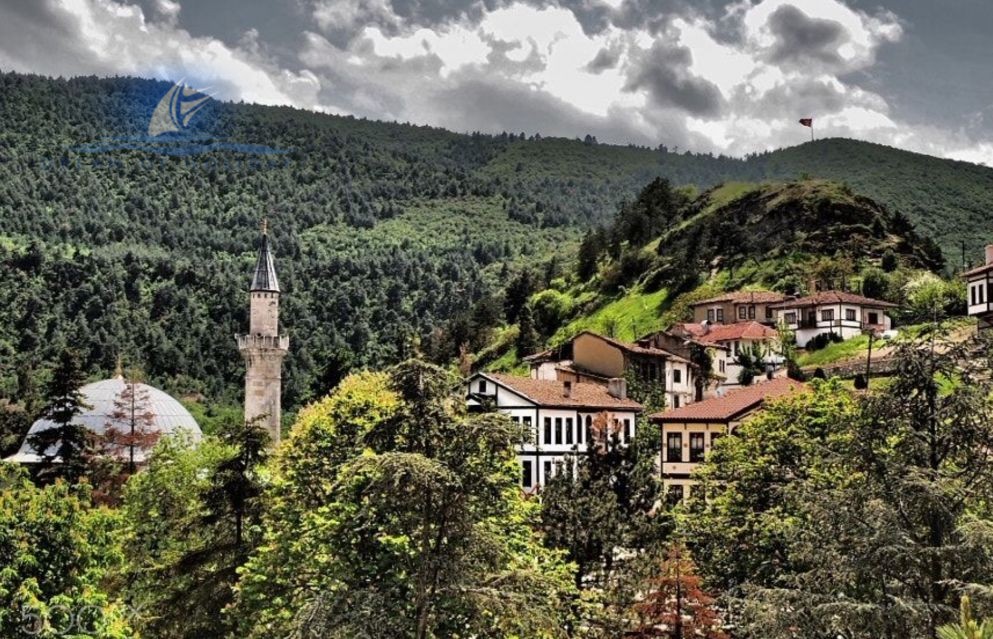 Complete the BRAVO- APPLICATION FORM with CV and Motivation Letter in English title as following "name of the project you are applying for" until 23:59 on deadline day.


Deadline for applying: 08.02.2021.


Prelection results: 10.02.2021.


Interview with sending and hosting organizations and selection results: until 15.02.2020.


PARTICIPATION FEE: NO PARTICIPATION FEE


If you have any questions don't hesitate to contact us at: 

[email protected]
If you have any questions feel free to contact