Open call for 1 volunteer for "FLY AFTER THE LOCKDOWN (FALO)" ESC project in
Name of the project: ESC "FLY AFTER THE LOCKDOWN (FALO)"
Date of Project: 01.09.2021 – 28.02.2022. (6 months)
Hosting organization: "Associazione culturale Malik"
Sending organizations: "BRAVO"
Place: Sardinia, Italy
Participants age: 18 – 30
The number of volunteers: 1
Working language: English
Deadline for applying: 15.08.2021.
This project is financed by the European Commission through the Erasmus Plus Program. This publication reflects the view only of the author, and the European Commission cannot be held responsible for any use which may be made of the information contained therein. By Erasmus+ rules organizers will cover travel costs, accommodation and food. As part of ESC you will have provided accommodation, food, pocket money and paid local transport.
SUMMARY
Barbagia is a region of central Sardinia affected by increasingly worrying phenomena of depopulation, lack of services, school dropout and youth unemployment.
Malik Cultural Association, in partnership with the Mountain Community, municipalities, Consortia and private organizations, has been promoting and implementing for many years "Sportello in Spalla" project, a moving desk created in order to reduce the geographic and social gap caused by isolation that characterizes the inland areas of Sardinia.
Between 2018 and 2019 Malik Association implemented an Erasmus+ pilote project called "EMODE" (European Moving Desk), which, for 12 months, involved two young Spanish and Moldavian volunteers in support activities to Malik association.
The project has been enormously successful and, thanks to the presence and the witness of the European volunteers, several young people approached the desk, interacted with volunteers and took part in short and long term experiences abroad. In continuity with "EMODE" project, the project WE-FLY (Wings to fly), which started on the 1st of march 2020, involved 2 European volunteers from Spain and Holland. The unexpected emergencial situation COVID determined us to change and reformulate some of foreseen activities. Despite circumstances happened in 2020, the volunteers' work has been appreciated by communities we work with.
The project "FLY AFTER THE LOCKDOWN" will be implemented from march 2021 to february 2022 and is aimed to support young people from Barbagia in their recovery path after the Covid-19 emergency .
PROJECT AIM AND ACTIVITIES
The project aims to achieve the objectives of European Solidarity Corps Program, as it aims to promote entrepreneurship and active citizenship of young people in central Sardinia, stimulating their desire to exchange ideas, train and participate in short, medium and long term transnational mobility experiences. It also envisages that the young participants commit themselves personally in activities aimed at promoting solidarity and social inclusion and, at the same time, increasing their social, civic, cultural, professional and personal skills.
The project is coherent with the European Youth strategy 2019-2027, as it encourages young people to become the main actors of change towards a more inclusive society, increasing their spirit of initiative and, consequently, their
employability.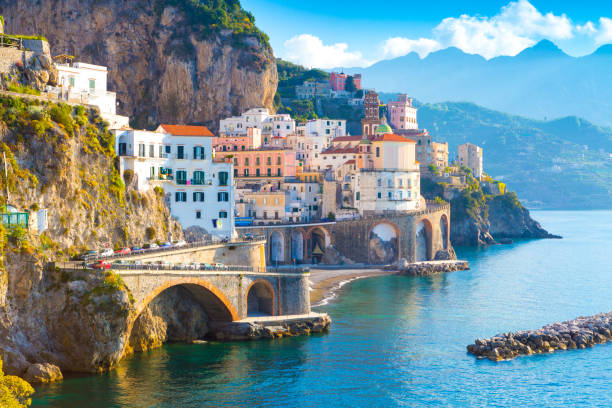 Volunteers will support Malik Association in the implementation of "Sportello in spalla" project and, in particular, of the following activities:
Inform the young people of Barbagia about the employment and selfentrepreneurship opportunities offered to them by European Program 2021-2027,
with a focus on Structural and Investment Funds and Recovery Funds;
Support in the organization of foreign language courses;
Support in the organization of structured dialogue meetings;
Promotion of active citizenship and civic engagement of young people,
encouraging them to actively participate in the activities of local volunteering;
Support in the assessment of skills and orientation;
Support in the organization of photography, social media, critical thinking, communication, ceramic recycling workshops, music, theater, etc;
Inform and guide young people with fewer opportunities toward the mobility projects abroad for training, work or volunteering;
Support young people with fewer opportunities from the central region of Sardinia in drafting the motivation letter and the Curriculum Vitae, necessary to participate in a long-term mobility project, and to register in the European Solidarity Corps Platform;
Encourage and motivate young people;
Spread the knowledge of Erasmus + volunteering projects and the European Solidarity Corps in schools and youth aggregation centers;
Support the Association in the realization of European projects conceived, formulated and implemented by young people, according to a bottom-up logic;
Support the Association in animation, capacity building and participatory planning activities addressed to non-formal groups and youth councils.
Volunteers will be encouraged to develop their ideas, enhance their nature and their own potential, deepen their knowledge and improve their skills.
LEARNING OUTCOMES
Proposed activities promote inclusion and social cohesion and allow volunteers, using methods of informal learning, to improve their abilities, skills and competences.
The most important skill that we hope to convey is the ability to "learn to learn". Participants, getting in touch with other youth workers and young people coming from different backgrounds, will receive strong incentives for their curiosity to know. The awareness of the existence of other – and many – realities will accentuate their predisposition to learning, the knowledge and the willingness to go beyond their mere
everyday life.
Other skills that we aim to convey are:
capacity building;
ability to work in a network for common goals;
organizational skills;
ability to work in groups;
leadership skills;
analytical skills;
ability to communicate in the mother tongue and in foreign languages;
cultural awareness and expression, because the comparison with other cultures will lead participants to appreciate them and express it;
social and civic competences, as participants will be asked to take the field, as "social animals" and citizens, with all the rights and obligations that this entails;
digital skills, as they will prepare power point or audiovisual presentations, as well as
reports, forms, etc.;
self-esteem;
– knowledge about addictions of young people with fewer opportunities and social needs;
knowledge related to the naturalistic, cultural and folkloristic heritage of Sardinia.
Progress and difficulties of volunteers will be monitored during the implementation of the project by the coordinators and the referents for the Support and Hosting Organizations. Volunteers will be put in a position to reflect and express their opinions freely. Everyone will be encouraged to express their opinions without being afraid of making mistakes or saying wrong things, because there will be no "right and wrong thoughts", but "similar and different thoughts". And the diversity will not have a negative meaning but, on the opposite, a positive meaning. At the end of the Volunteering project, all participants will receive a Youthpass, which will describe what did they learn and gain during the project activities.
The project will have a huge impact even on the local youth and the entire host community, which will have the opportunity to enrich them culturally, linguistically and, above all, humanly.
All participants before departure must take a language assessment aimed to evaluate the level of language they are going to learn and use during the mobility. Participants will be provided TWICE A WEEK with an on line Italian language course through a platform which is called Online Linguistic Support (OLS ERASMUSPLUS). The OLS offers participants in Erasmus+ long-term mobility activities (Key Action 1) the opportunity to assess their skills in the foreign language(s) they will use to study, work or volunteer abroad. In addition, selected participants may follow an
online language course to improve their competence.
PARTICIPANTS
The ideal volunteer must be motivated, enthusiastic, sensitive, curious and loves nature, genuineness and authenticity of places. Must be prepared for interpersonal relationships and has capacity to adapt to new situations and aptitude for team works.
Upon arrival, volunteers will receive a welcome kit containing information on the area (emergency numbers, tutor
and mentor's contacts, map of Sardinia, brochures on museums and attractions of the surrounding towns, etc).
With the exception of special occasions (eg exceptional events organized over the weekend) all volunteers will be working 35 hours per week (from Monday to Friday from 09:00 to 13:00 and from 15:00 to 17:00).
Malik Association ensures the participation of volunteers in the training activities carried out by the National Agency and in Italian language classed held on line (through the European Commission's platform) twice a week.
European Solidarity Corps Volunteering Project is FREE of charges for volunteers
(pocket money + food money= 300 euros per month).
MALIK organization will refund each participant travel costs according to distance and Erasmus+ rules (up to 360
euros).
CIGNA insurance (required by Sending organizations) is included.
Volunteers will be accommodated in a private house, identified by Malik Association. Participant will sleep in single room with shared spaces (kitchen, bathroom and living room). The house is equipped with heating and water heater.
Board and lodging (rent + bills) will be provided and paid by the organizers.
? HERE TO APPLY ?
If you have any questions feel free to contact