Name of the project: Short-term ESC project


Date of Project: 16.01.-13.02.2023.


Sending Organization: "BRAVO"


Hosting organization: "Impress"


Place:  Daruvar, Croatia


Participant age: 18-30


The number of participants: 1


Working language: English
This project is supported and co-funded by the Erasmus+ programme. It means that your travel costs, accommodation, and food will be fully covered if you get selected for the project. The European Commission's support for the production of this publication does not constitute an endorsement of the contents, which reflect the views only of the authors, and the Commission nor EACEA can be held responsible for any use which may be made of the information contained therein.
The project´ s main themes are Youth (Participation, Youth Work, Youth Policy but also mobility, opportunities, healthy lifestyles), Inclusion – equity (disability, children and Intergenerational activities) and Creativity and culture (local events, cultural agenda, project management, free time activities).
Tasks during the project:
Direct Work with Children:
Workshops in schools and associations about learning English, physical education, non-formal learning, roleplay learning, and ice-breakers activities. Encouraging them and supporting to arrive at their life goals, being role-model for them.
Direct Work with Elderlies:
Creating workshops and getting their attention to these workshops.
Visiting nursing houses which are located in Daruvar and spending time with elderly who have been there.
Photos and Videos:
Taking photos and recording videos in workshops and events.
Editing videos and selecting photos to post in Social Media accounts.
Promoting Impress:
Preparing flyers and posters in Canva.
Helping to prepare monthly Impress Association Magazine.
Preparing Facebook and Instagram posts
Volunteers are working in shifts either 9-16 or 12-19. Weekends are free and each month you have 3 optional off days.
The volunteers must be 18–30 years old. We are looking for volunteers who are aware of the needs and constraints of the included groups in the project. 

Volunteers should be flexible and creative and provide input on various activities in the project.
They should act as well as a team member and understand the importance of volunteer work independently.
ABOUT THE HOSTING ORGANIZATION:
Youth workers, youth leaders,  mentors, supervisors,  coordinators, tutors, etc.
Able to communicate in  English.
The Association for the Promotion of Positive Affirmation of Young People in Society "Impress" Daruvar is an association that was founded in 2010, and has existed informally since 2008 as the Impress project, which began through the Humanitarian Fundraising Program for the Association for Children Suffering from Malignant Diseases.
The association has been voluntary since the very beginning and gathers numerous enthusiasts and volunteers who want to positively influence the community in which they are located. Several experts in their fields have been employed through the development of activities and the expansion of activities through projects. 
The association operates in 5 cities in Croatia: Zagreb, Daruvar, Bjelovar, Pakrac and Garešnica, and through various projects it cooperates with numerous other cities and through its programs and informal education brings together children and young people from all over Croatia, neighboring countries and the whole world.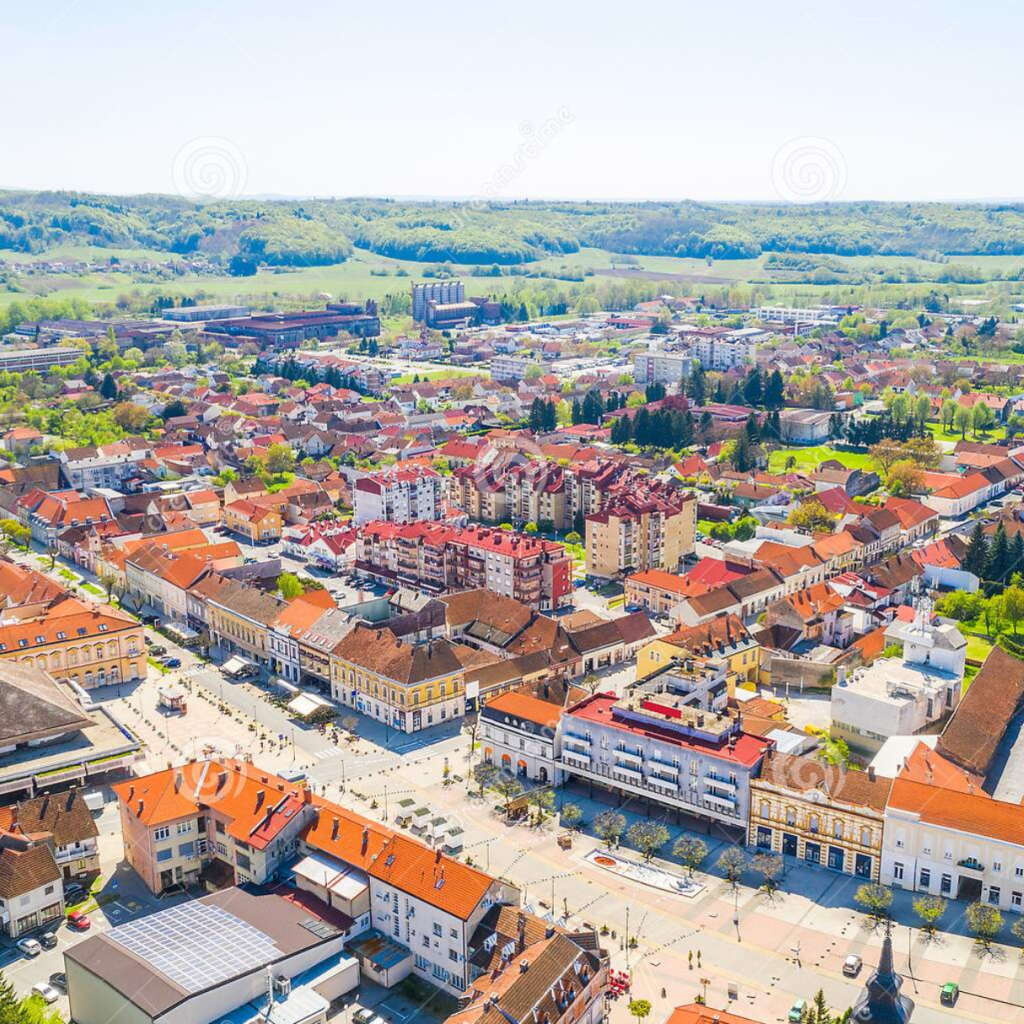 POCKET MONEY: On a monthly basis volunteers will get 291,92 €
The accommodation has two floors, two bathrooms, one kitchen, two fridges, one living room with a smart TV and gender-divided rooms. You will be living with 10 other people, so be ready to share a life with the others. Wi-Fi and all the bills are covered. The house is heated by two stoves, one in the kitchen+ living room and one upstairs in the middle of bedrooms.
Daruvar is a small town and municipality in Slavonia, northeastern Croatia with a population of around 8000. Since it is quite a small town, there are no variety of activity options. There are cafes, bars and a cinema as options.
Complete the BRAVO- APPLICATION FORM with in English title as following "name of the project you are applying for" until 23:59 on deadline day.
Deadline for applying: 27.12.2022.
Selection results: 30.12.2022.
PARTICIPATION FEE: NO PARTICIPATION FEE
If you have any questions don't hesitate to contact us at: office@bravo-bih.com
Who is BRAVO? Watch a video below and enjoy <3
On the video below you can hear very useful information for this mobility.