BRAVO with partner CKNS announces CALL for 1 participant from Bosnia and Herzegovina and those living in B&H for Training course in Bar, Montenegro from 12.05 – 20.05.2018.
Name of project:SEXUAL AND REPRODUCTIVE HEALTH – KNOWLEDGE BEATS TABOOS. 1. Mobility Training III: "Sexual violence"
Date of TC: 11.05– 20.05.2018.
Organizer: NVO PRIMA
Place: BAR, MONTENEGRO
Participants: 1 (Age of participants have to be 18+)
Working language: English
Participating countries: Albania, Bosnia & Herzegovina, Bulgaria, Estonia, Germany, Greece, Italy, Kosovo, Latvia, Macedonia, Romania, Serbia, Spain, Turkey and Montenegro.
Meeting is project under Erasmus for Citizens program what means that TC is under Erasmus+ rules. Accommodation, food and travel costs (limit 180€) are covered by organizers.
Maximum of 2 days before OR after the program are allowed for extra stays (which will not be covered by the NVO PRIMA).
MORE ABOUT PROJECT:
Firstly, the NGO "PRIMA" and the whole project team welcome you to take part in the third Mobility activity of our SARH project, approved by EACEA in the frame of Erasmus+ Youth in Action program Western Balkan Window, officially started at 1. July 2017.
In this project we are working on beating prejudices regarding sexuality and reproduction thanks to sharing scientific information and point of view and opening all those issues that are, more or less, in all our societies connected with shame, fear, feeling of guilty, shortly said – taboos. Trainings and study visit which we will attend are here to raise our capacities and competences to fight against these taboos in work with, in fists place, young people.
Realized Mobility activities were: trainings in Montenegro (December 2017.) and in Spain (February/March 2018.). Now we are looking forward to organize training again in Montenegro (May) as well as study visit in Germany (September). Capacity building activities will be: web site, brochure, local trainings for peer educators, round table and workshops.
We hope that you are looking forward to our next training as much as we do!
In the following pages of this document you will find basic information about the third training, suggestions on how to prepare for it, information on the venue and how to get there, contact details and other useful links.
Preferably, we would like to meet youth workers and youth activists as participants, who will stay in the project during the process and share knowledge gained here to your local beneficiaries.
Aims
This training is third mobility activity in SARH project. It has two basic aims:
To gather 30 youth workers and activists from 15 countries to raise their capacities in the field of sexual violence and sexual rights;
To share one of our values, which is love, as starting point to observe the world because we strongly believe that people educated to love cannot be easy target to those who wish to manipulate with them.
Participants
Each partner organization is expected to delegate 2 persons for this training and we prefer those who are active in organization as youth workers or activists. This is because we need people who will be responsible to organize local trainings for volunteers and workshops in local/national level. Also, we need persons with solid/good knowledge of English, older then 18. Take care, if possible, of sending participants of both sexes. People of all genders are welcomed. Unfortunately, hotel isn't equipped with elevator and platforms so it's not proper for persons in wheelchair.
Organizers and team
SARH project is led by NGO "Prima", non-profit organization which is dealing with youth issues, established 2010, by years-long experienced activists in civil youth sector. We are developing following programs: Youth and Human Rights; Youth Policies, Non-formal education and Prevention of Violence among youth, Youth Mobility and Counseling. Prima is one of the founder and member of Montenegrin Youth Forum – umbrella youth organization. However, Prima is mostly recognized in Montenegro by its program of non-formal education of peer educators in aim to spread culture of non-violence and to prevent violence among or over youth. Main topics are: peer violence, domestic violence over youngsters, sexual violence and violence in teenage love-relationships, non-violent communication and antidiscrimination. We have network of peer educators and activists in almost all municipalities, mainly active in schools, Universities and youth clubs. Also, we are running some initiatives with institutions in aim of prevention of violence among youth, gathering our members and peer educators with decision-makers.
Also, we are working with University students in Montenegro, mostly trainings to raise their activism and trainings about advocacy and lobbying for student's rights and standards. It's good to mention that we have a representative in Regional body for Civil Education.
Work of NGO Prima is based on human rights, antidiscrimination and inclusiveness. Especially, we are working from women's rights and minority rights base. In every project or action we take care about gender balance.
Project coordinator of this training course is Aida Perovic-Ivanovic, psychologist, feminist and peace activist. For more details: www.nvoprima.org
Lead trainer will be Dušica Popadić. Since 1994 she has been working with adolescent and adult survivors of sexual assault and their supportive persons; By the NSPCC, UK, certified in Supervision Skills in Child Protection and certified and accredited trainer in Child Protection. Directoress of the Incest Trauma Center – Belgrade. At 2016. She won World Of Children Protection Award Honoree which is often refer as Nobel prize for Child Advocacy.
For contact you can find Aida on Facebook, searching for her profile. At other part of this info-pack you can find other contact possibilities.
Working language
Working language of this TC is English. Some of the participants will be able to communicate in other languages as well, but we encourage use of English during the non-formal time as well, in aim to be inclusive for all in every moment.
YouthPass
YouthPass is certificate of Erasmus+ Youth in Action Programme, which is used as a tool to recognize non-formal education and achievements of participants thanks to this program. Each participant of our TC who would attend all workshops and respect group rules, will receive YouthPass in short period after training.
Venue and Accommodation
Training will take place in Hotel "Sidro" (ship anchor, engl) in Bar, Montenegro. http://www.hotelsidro.com/home.html
Post address of this hotel is: Obala 13. jula bb, 85000 Bar, Montenegro. Hotel Sidro is located in immediate vicinity of the sea and the city center.
For more details about Bar, our host town, you can check the web site of Touristic Organization of Bar: http://www.visitbar.org/index.php?lang=en (you can choose other languages, as well).
Participants will be provided with full board (breakfast, lunch, dinner, coffee breaks) and lodging in 3/1 rooms. Coffee breaks will be organized as self-service and you could choose to prepare: Nescafé, black (Turkish) coffee, tea or Cedevita instant juice. All rooms have air conditioner, television, toilet with bath-cabin, balcony and wireless internet. Each person will be accommodated with participants in "female" and "male" rooms. Since we expect at least some of the participants from previous trainings, we will make rooming list according to their desires.
You will be provided by towels, shampoos, soaps and toilet paper but you're advised to bring additional cosmetics.
ARRIVAL – Information about how to reach Bar and hotel "Sidro":
Arrival day is 11. May and we expect you to be in hotel afternoon or evening. You can reach Bar by bus, train or ferryboat, but also airports in Podgorica and Tivat are just 1 hour driving far away from Bar. The most of participants firstly have to reach Podgorica, capital of Montenegro, especially in case that they come by plane.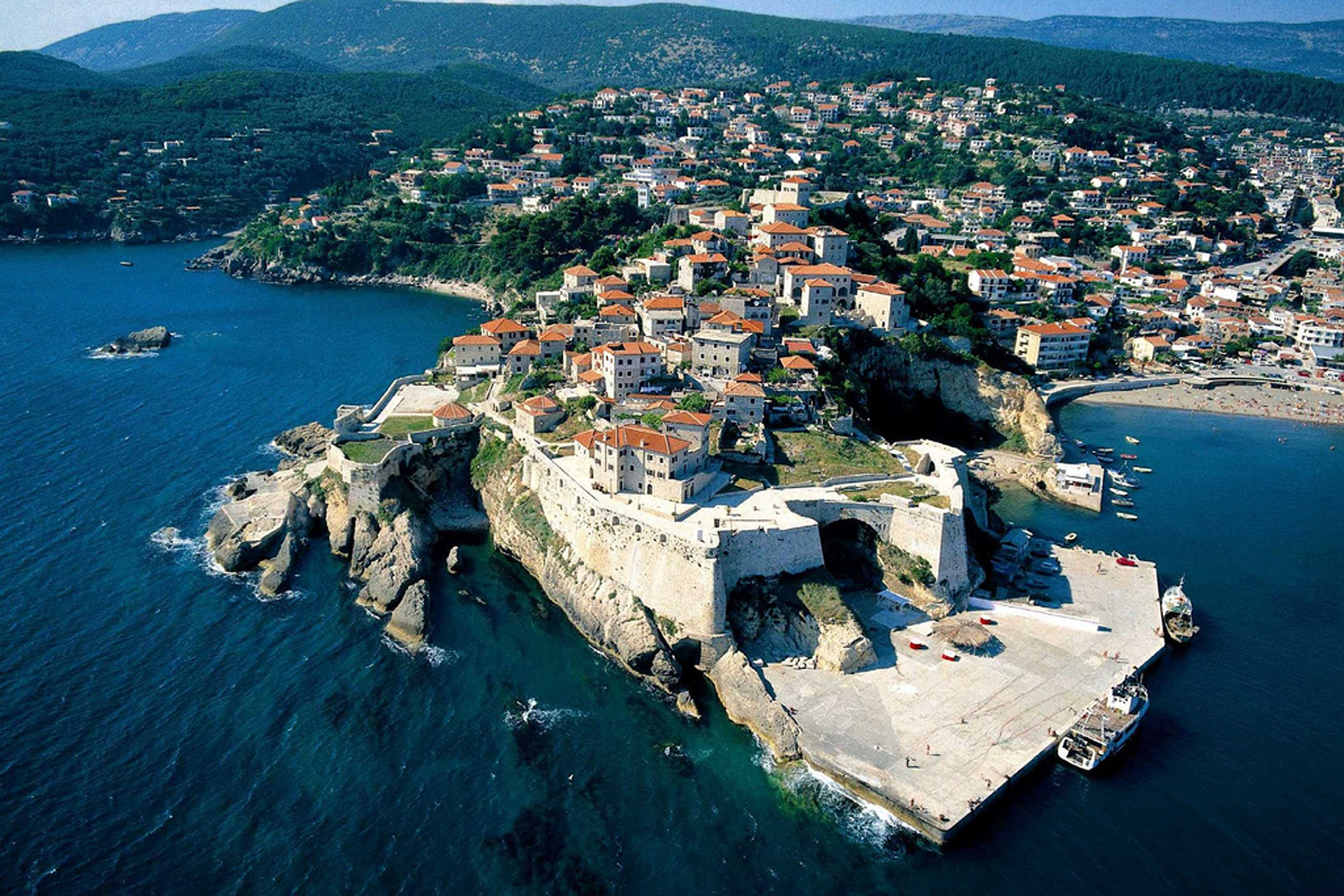 Travel costs reimbursement
Travel costs will be reimbursed according to the rules of Erasmus+ Distance Calculator – details about reimbursement limits are in table below. To ensure your reimbursement please do the following:
– you must to start your trip from and finish it to your country;
– in order to buy cheaper ticket you can arrive 1-2 days earlier or depart 1-2 days later. In this case you should cover all additional expenses of accommodation and meals;
– keep all your boarding passes, tickets, invoices, bills to give it to Saša;
– keep everything you collect during departure trip, scan it and send it to our e-mail. Then send us originals by post.
Reimbursement will be done after receipt of all travel documents (tickets, boarding passes, bills and invoices, both from arrival and departure trip). Also, for full reimbursement you need to attend whole program and to respect working rules. When we receive all traveling documents, we will reimburse you via bank account of your sending organization.
Taxi costs will not be taken into consideration except in case that you arrange taxi as described in this Info pack.
We don't cover travel insurance.
| | | | |
| --- | --- | --- | --- |
| No | Country | Participants per state | Max. travel reimbursement per participant |
| 1. | Albania | 2 | 180 € |
| 2. | Bosnia and Herzegovina | 2 | 180 € |
| 3. | Bulgaria | 2 | 180 € |
| 4. | Estonia | 2 | 275 € |
| 5. | Germany | 2 | 275 € |
| 6. | Greece | 2 | 275 € |
| 7. | Italy | 2 | 180 € |
| 8. | Kosovo | 2 | 180 € |
| 9. | Latvia | 2 | 275 € |
| 10. | Macedonia | 2 | 180 € |
| 11. | Romania | 2 | 275 € |
| 12. | Serbia | 2 | 180 € |
| 13. | Spain | 2 | 275 € |
| 14. | Turkey | 2 | 275 € |
| 15. | Montenegro | 2 | Covered by NGO Prima |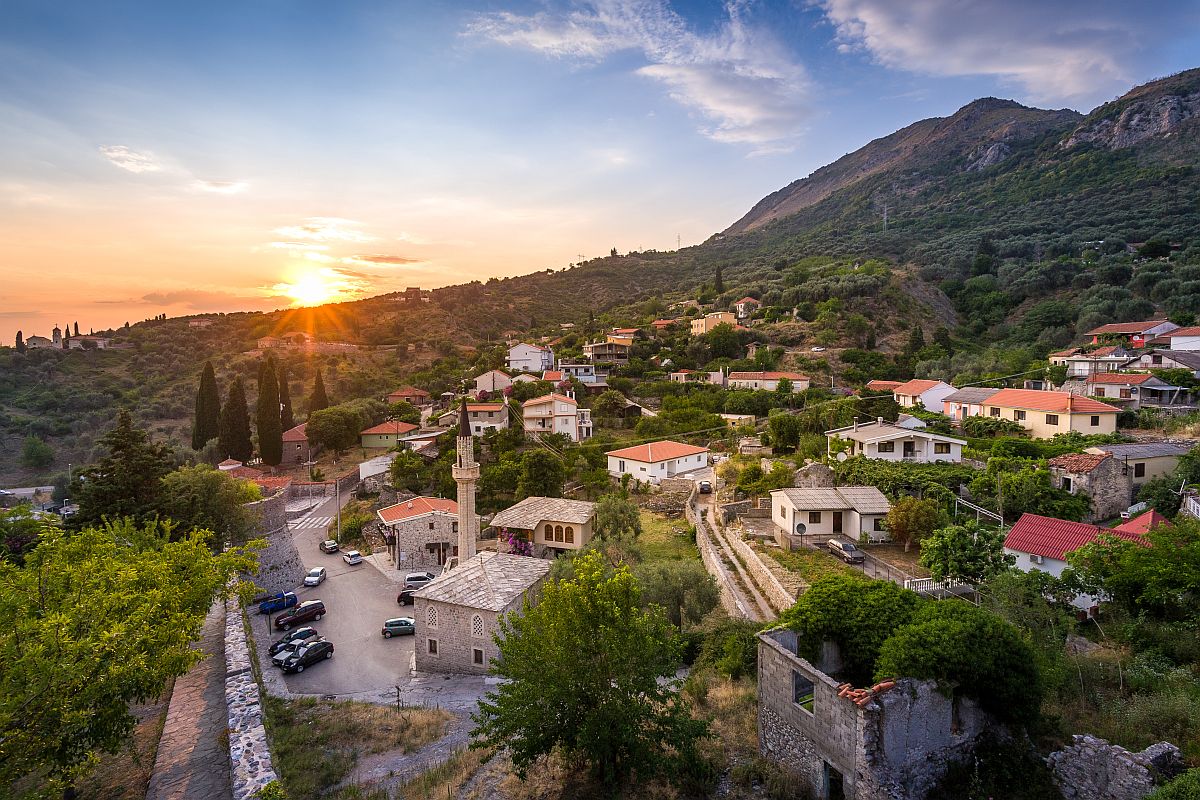 APPLICATION PROCESS:
Send Motivation letter up to 500 words (in word document) on mail:[email protected] until 06.05.2018. with "title/name" of the project/training on which you are applying.
Open call until: 06.05. 2018.
Selection results until: 07.05.2018.
All questions you can send to: [email protected]
APPLICATION DEADLINE: 06.05.2018.
Mail for applying: [email protected]