Open Call for 1 Participant for Long Term ESC in Domžale, Slovenia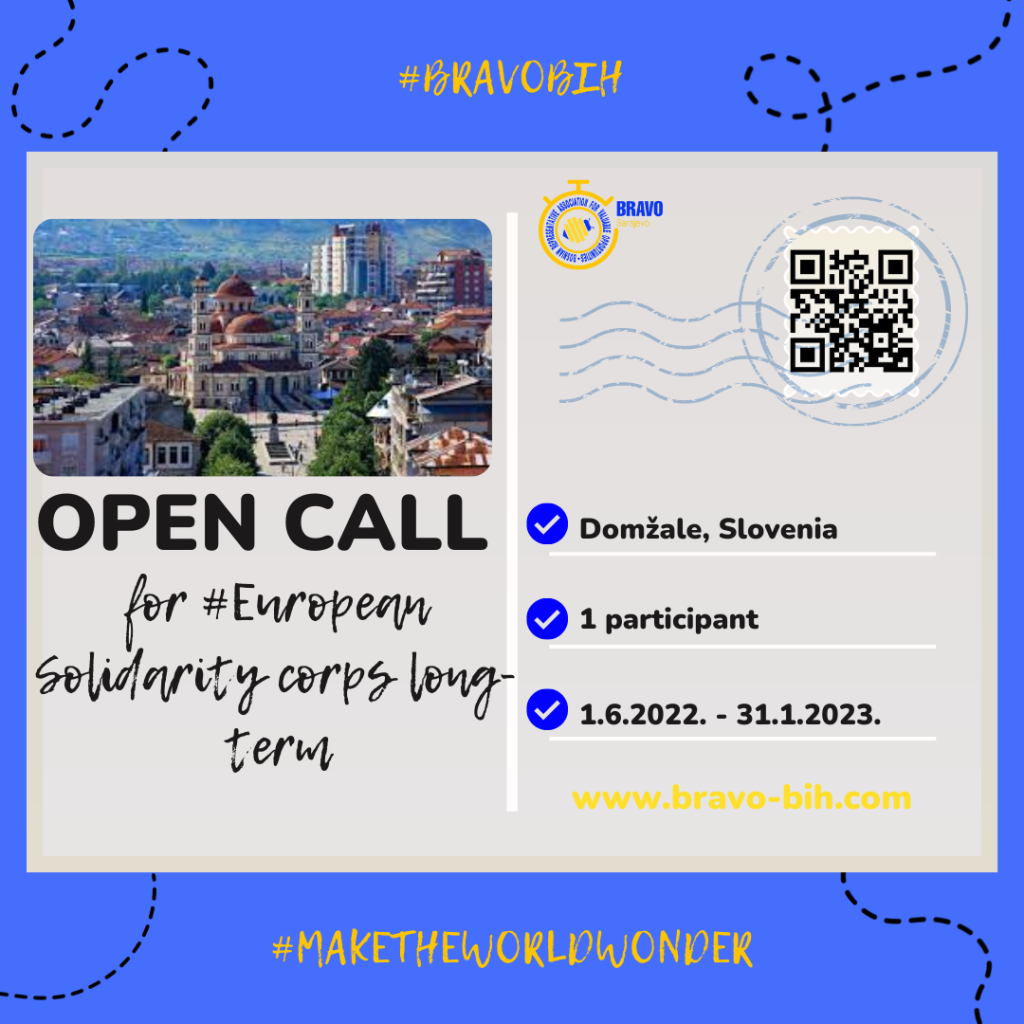 Date of Project: 1.06.2022. – 31.01.2023.
Sending Organization: "BRAVO"
Place: Domžale, Slovenia
Participants age: +18
The number of participants: 1
Working language: English
Deadline for applying: 24.05.2022.
Youth Centre Domžale is looking for 1 volunteer, aged between 18 and 30 years, to bring international dimension into the organisation and its projects. We are looking for a volunteer, who is motivated to work in a youth centre, work with young people and deliver various activities with the visitors of the youth centre. Volunteering hours add up to 35 hours per week. Activities are diverse and a good learning opportunity for volunteers. Volunteer will have opportunity to meet other volunteers on trainings and connect with local youth.
We are looking for a volunteer who is:

• fluent in English
• has experiences or wishes to work in a youth centre
• is flexible in working hours (35 hours per week, mornings and afternoons,
occasionally also weekends)
• would like to spend time with local youngsters.
The responsibilities of the volunteer will be:
Help with the implementation of the programme of youth centre (free time activities in daily centre, cultural events, workshops, educational workshops, holiday programme etc.)
There will be a space for own activities/projects, which will depend on the interest of the volunteer.
Take part in street youth work activities.
Support and taking part in the group ESC project on upcycling.
Promotion of the programme of the youth center (taking photos, making posters etc.)
Work with graphic design (knowledge of the graphic programmes is not necessary);
Promotion of international programmes in the local environment with a special focus on activities held in local schools and youth centre.
Promotion of volunteer's culture.