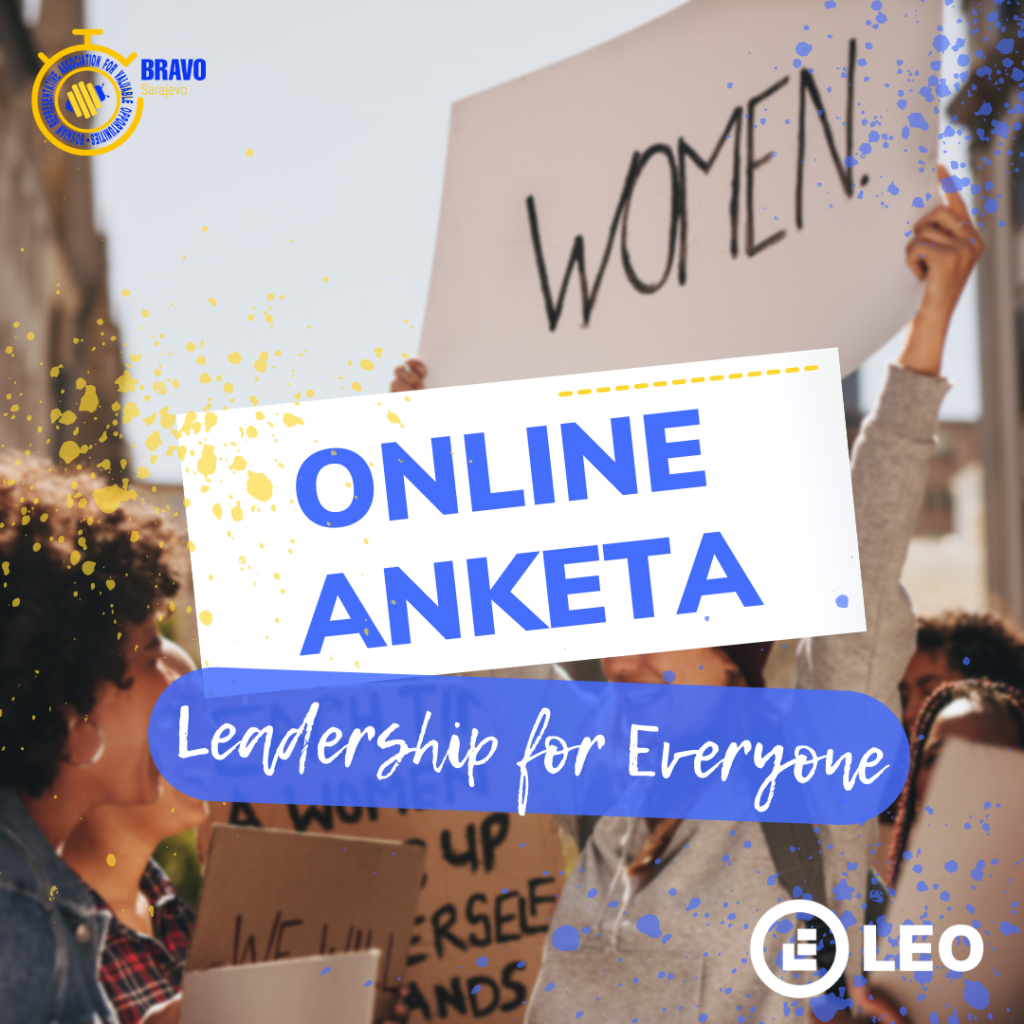 Women's empowerment is a prerequisite for gender equality, according to the CoE Gender Equality from 2018 to 2023.
Women's empowerment may be difficult to define in today's environment. What does it mean to empower women? Women empowerment is fostering women's feeling of self-worth, their ability to make their own decisions, and their right to influence societal change for themselves and others. Women's status in society has shifted in recent years, but there is still a lot to cover in terms of ensuring equal rights and opportunities for all women. Women's empowerment is a prerequisite for gender equality, according to the CoE Gender Equality from 2018 to 2023.
The capacity-building project "LEO" (Leadership is for Everyone) was born out of a desire to achieve gender equity, which includes boosting women's leadership and involving men in the process. The project intends to increase the synergies between youth work and the labor market by boosting women's leadership, establishing NFE resources for youth workers and young people, encouraging men's involvement in women's empowerment, and promoting men's involvement in women's empowerment.
This project brings together four organizations from Albania, Italy, Lithuania, and Bosnia and Herzegovina, all with the same goal of overcoming key obstacles to gender equality. The following are the participating organizations:
 ''High on Life''-Italy
''Asociacija "Aktyvus jaunimas"-Lithuania
'' Shoqata Together for Life''-Albania
''BRAVO''-Bosnia and Herzegovina
Research on women's barriers to entering the labor market and becoming leaders will be done collaboratively in each of the participating countries. Furthermore, the study will look into how to include males as positive actors in the process of women's empowerment and leadership, as well as showcase existing best practices.


In addition, a technique for youth workers will be developed so that they can incorporate new methodologies to include males in the struggle for gender equality and, more especially, in the process of economic empowerment.


The research will be carried out as part of the Erasmus+ Capacity Building project "Leadership for Everyone." The goal of this study is to identify and understand the issues that local young women have in becoming leaders, as well as to investigate the opportunities, risks/threats, and obstacles that women face in terms of employability and career.


We encourage you to take 5 minutes to complete the form and progressively help to the implementation of future project activities and the establishment of a more inclusive society where the idea of "Leadership for Everyone" is practiced.
On the following link, you can fill out the form: