BRAVO in cooperation with CKNS announces call for 4 participants for Training course in Podgorica – Bar, Montenegro from 03.06 – 08.06.2018. for BiH citizens and those living in BiH.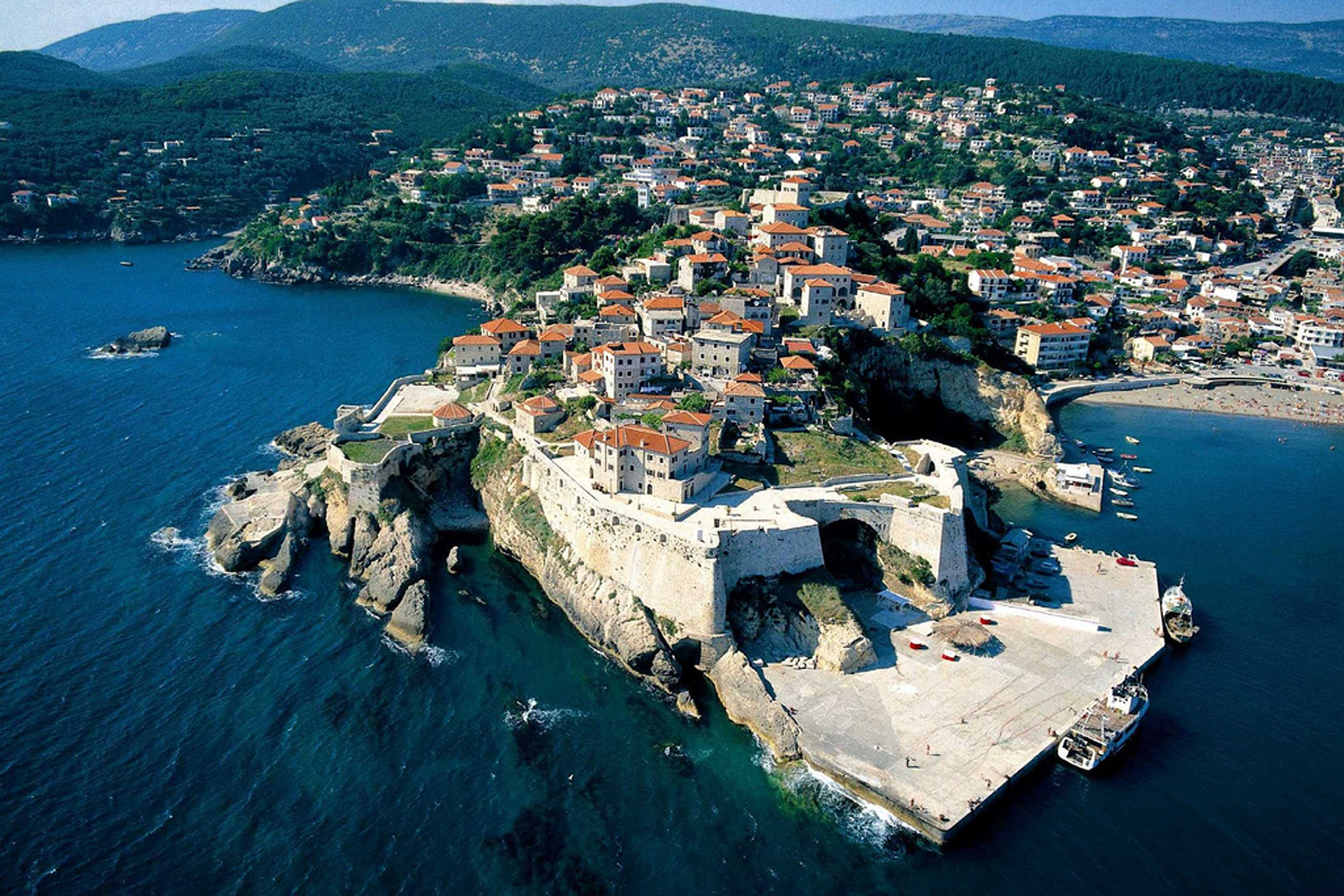 Name of project: "Migration – Integration TC 2"
Date of TC: 03.06– 08.06.2018.
Organizer: Szatmári Fiatalokért Kulturális Egyesület
Place: Podgorica – Bar, Montenegro
Participants:4 (Age of participants have to be 18+)
Working language: English
Training Course is project under Erasmus+ program what means that TC is under Erasmus+ rules. Accommodation, food and travel costs (limit 180€) are covered by organizers.
MORE ABOUT PROJECT:
Themes of the TC:
The topic of our training course is migration. We focus on two main issues:
– the immigration related issues in connection to refugee crisis and discrimination towards immigrants
– emigration of young people in connection to youthunemployment.
Youth unemployment forces young people to move out of their country, and in new country they often face social exclusion and discrimination as immigrants. They lack support in their country of origin from youth workers (who could advise them on different opportunities about mobility) and they lack support in their country of destination where youth organizations should be able to include them. This is situation of emigration countries, but also attention should be drawn to immigration countries and inclusion of immigrants (especially refugees). Europe is already having more immigration than ever before, so also this topic should be addressed. Each country has specific experience, and it should be shared. Our training course brings together youth workers across Europe to discuss the topics of migration and mobility in Europe and its consequences to youth and youth work. According to International Organization for Migration (IOM) more than million immigrants came to Europe from outside. Additionally there is even bigger migration going on inside Europe, which is constantly increasing. There are different triggers and causes, push and pull factors for migration which affects everyday life of all Europeans. There is forced migration and voluntary migration, different reasons and consequences of migration whichhaveledtonewmigrationroutes.Migrationisoftenseenasopportunity,promoted "Migration – Integration" 3-8 May 2018 Podgorica – Bar, Montenegro and supported by different government and European Union programmes, but it is also seen as a problem, often connected with raising xenophobia and discrimination against immigrants. All Europe is affected by migration, and especially young people, who are one of the most mobile groups and the ones who determine how the future Europe will look like. For this it's important that people working with young people would be aware of the causes, opportunities and consequences of migration and could support both – young emigrants and immigrants by creating opportunities, fighting discrimination and providing support these young people need.
So the overall aim of this seminar to train youth workers, youth leaders being aware of different migration schemes in Europe and know how to deal with challenges resulting from migration and how to use opportunities created by migration in their work with young people. Our participants will be ready to develop projects connected to migration and mobility, engage young migrants in their activities and foster mobility among youth. They can also help to change the general image of migration in society and promote tolerance and positive attitude towards immigrants (and refugees in particular) in society.
Learning objectives of the 2nd TC are:
– Exchange of experience and good practice in youth work, related to international/local migration and mobility and its influence on young people in Europe;
– Improving competences about different (youth) mobility opportunities in Europe;
– Promote European cooperation between youth organisations to promote youth mobility and engage youth with immigrant backgrounds in organizations' activities;
– Develop new initiatives in the field of migration and mobility for young people within the framework of Erasmus+ programme.
The methodology of the long term TC:
The project will be based on non-formal educational methodology. Participants will learn about key terms of migration, history of migration, triggers and causes ofmigration(including personal and social causes), push and pull factors and media impact. Participants will have chance to exchange experiences and learn from other countries' experiences. They will also learn about different methods to use to cope with migration and refugee issues and raise awareness about it, but also how to involve people with different cultural background (who immigrants usually are) in activities with local community. We will talk about mobility options in European Union for young people (like European Voluntary Service,etc.). We plan to use non-formal methods, such as group work, role-play, simulations, reflection, online research, movie, work in pairs, practical workshops, activity in town etc. The experiences and realities of participants, as youth workers and youth leaders, will be the starting point of the programme and of the learning process. A range of working methods will be used which will facilitate learning and exchanging experiences about migration and work withmigrants. As migrants (especially refugees) are often in situations where they might be marginalized or could fall into poverty, it is very important to include them in society and create equal chances for everyone by including them in social, economic and cultural life. From the other side there are opportunities for the young people in difficult situations (unemployed, school drop outs etc) who could take advantage of migration by using the mobility programmes such as European Voluntary Service and gain new skills abroad and in this way improve their chances to be fully involved in European society. However, in this case it's important to make sure that the young people know about their rights in EU and will not let their rights be violated.
Who can participate in the TC?
– Youth workers, youth leaders who directly work with young people with refugees and migrants' background and represent youth voluntary organisations;
– Youth workers, youth leaders, who would like to be part of an European platform and support each other's local and European youth work in order to fight marginalization and unemployment of young emigrants and immigrants;
– Ready to take part in the whole training course;
– To be able to communicate English language.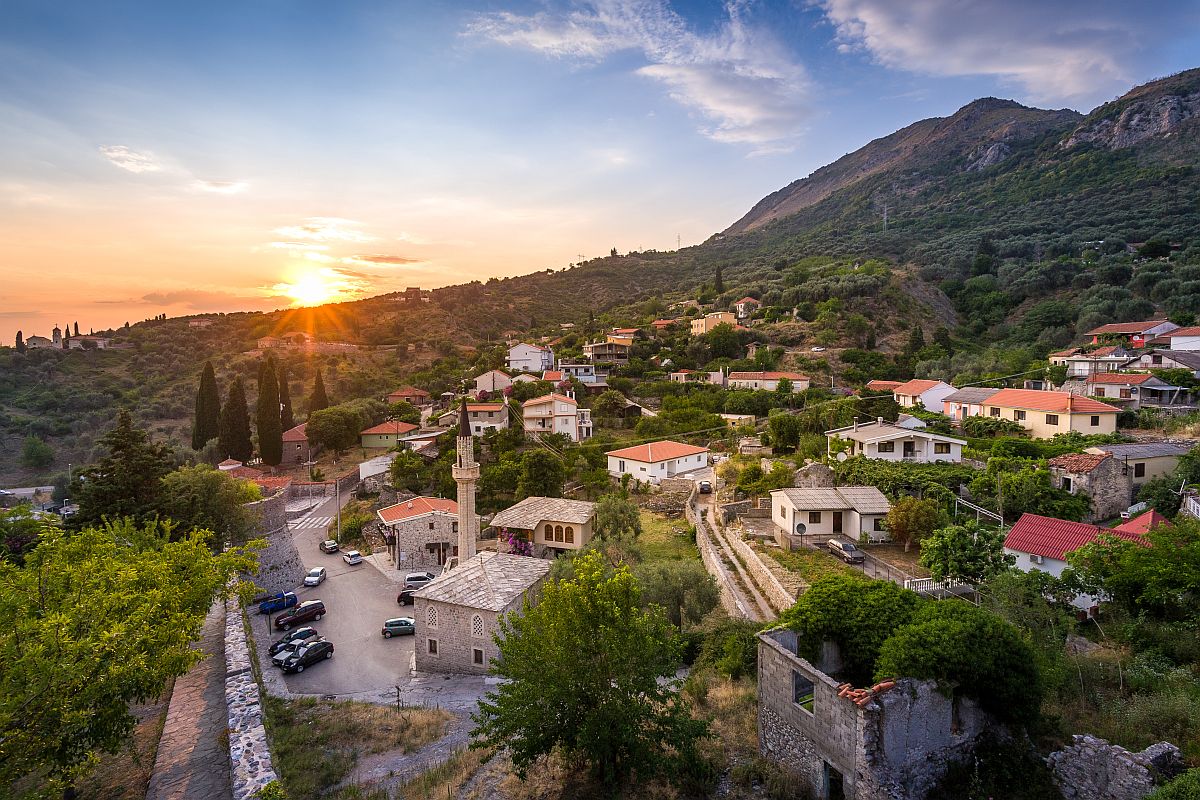 Participating organizations:
Hungary – YOPA – Fiatalok az Állampolgári Részvételért Közhasznú Egyesület
Turkey – Lykia Izcilik ve Doga Sporlari Kulubu Dernegi
Bulgaria – The Starry Start of Talents Foundation
Malta – Active Youth Greece – Hellenic Youth Participation
Montenegro – SOS Telephone for Women and Children Victims of Violence Podgorica
Serbia – SFERA Srbija
Albania – Active Youth of North Albania
Bosnia and Herzegovina – Municipal Organization Red Cross of Novo Sarajevo / BRAVO
Kosovo – Udruzenje mladih – Mlada aktivna Gracanica
Applicant organisation: Szatmári Fiatalokért Kulturális Egyesület (Cultural Association for Youth from SatuMare)
Although the association has been legally formed in 2014, our members are proud to have more than a decade of civil experience, and they have been members and leaders of multiple organisations. We've been building this team for more than three years already, and now was the time when we felt that we're ready to make it official, and take our civil activities to the next level. Our members have participated in several EU projects, and they see big opportunities in student exchanges and in non-formal education, and they want to use their abilities earned throughout these projects in updating and forming the local community, aiding more and more people fight their inferior training compared to the EU standards, and making integration easier into the European youth network. While browsing through our wide array of events, you can spot several ones that aim to help young people between 16 and 35 become active civil and citizens. We prioritize projects that provide conciliating and training that can give young people the confidence and the skill to do things they did not have the courage to do before. Every year we organised a regional conference where the youth have the chance to meet with decision-makers, people with authority and other young people living an active civil life. The participants can find idols, and develop a network of people they can ask help from with their projects. Another priority is helping student councils. We have organised several training in high schools that help high school student councils, and also give a chance to those who think
"Migration – Integration" 3-8 May 2018 Podgorica – Bar, Montenegro they can rise above the mass. This is also an excellent scouting opportunity for talented teenagers. Our facilitators always care about a familial and soothing atmosphere during these training, resolve in-circle conflicts and provide long-term knowledge and experience, that they can use outside of the training. The association initiated and helped organizing several events in Satu Mare city and county, too. The members have proven their organizational and managing skills during these events. Moreover, since we are working in multicultural region we know exactly what means similarity and difference. Therefore, we set as our goal to support and help organizing every initiative that brings different types of youth together to find out the similarities
Financial conditions
The food and accommodation will be provided and paid by the organizers during the project. The travel costs are limited, the Lump Sums are defined according to the distance band used by the ErasmusPlus Programme:
Hungary – 180 EUR/participant
Greece – 275 EUR/participant
Turkey – 275 EUR/participant
Bulgaria – 180 EUR/participant
Serbia – 180 EUR/participant
B&H– 180 EUR/participant
Kosovo – 180 EUR/participant
Romania – 275 EUR/participant
Albania – 180 EUR/participant
Travels costs will be reimbursed by bank transfer through the sending organizations AFTER the seminar. (in maximum 3 months after we receive ALL the ORIGINAL travel documents)
Accommodation
We will be accommodated in Hotel Sidro in Bar. More information about hotel you can find on this link: http://www.hotelsidro.com/. You will share room with someone else, because of the budget we cannot take single rooms.
Welcome to Montenegro
Montenegro, the pearl of the Mediterranean, unique in many ways, is situated in the south of the Adriatic. Nowhere else can you find, so much natural wealth, beauty, mild beaches, clear lakes, fast rivers, and gorgeous mountains in such a compact area as in Montenegro. In the morning you can wake up along the beautiful Adriatic coast, have lunch on the banks of Skadar Lake, and enjoy an evening walk in the Montenegrin Mountains. Montenegro cannot leave you indifferent. This little country combines features of both the Balkans and the Mediterranean, near Serbia, Bosnia, Croatia, Italy and Albania. Despite its small size, Montenegro offers great diversity and abundant natural.
Where is Montenegro? Montenegro is a southern European and Mediterranean country. It is one of the most southern European states, adjacent to the southern Adriatic Sea. About 500 km from Rome; 1,500 km from Paris, and Berlin; and about 2,000 km west from Moscow; Montenegro lies on the Balkan Peninsula in the very heart of Europe.
Montenegro basics The communist era was a dark age for many country in Europe, but many older people in Montenegro fondly tell stories of how good it was when called each other comrade and live it in Socialist Federal Republic of Yugoslavia, a country with something to say on world stage…
Religion The major religion in Montenegro is Orthodox Christianity. Other important religious communities are Islam, especially in the Albanian-inhabited area around Ulcinj, and Catholicism.
Podgorica
Capital city of Montenegro is the official commercial and cultural centre.The name originates in 1326 and it is built amongst five rivers, the Zeta, Moraca, Ribnica, Cijevna and Sitnica. Most of the city was destroyed during WW II, so Podgorica is relatively new, with modern buildings at every step of the way and green spaces as well as parks. Podgorica hosts a number of cultural events and there are many theatres, such as Crnogorsko Narodno, Gradsko and Dodest.
Further cultural and historic monuments in and around Podgorica are Sahat-kula Adzi-pasa Osmanagica, the ruins of Nemanjica Grad, remnants of the city of Doclea, Stara Varos, and Vezirov. Podgorica has excellent transit connections with other centres. At nine kilometres from the city is the International Airport, with railway and bus stations close to one another.
But for tourist, most interesting part of Podgorica municipality is National Park Skardarsko or Skadar Lake, biggest lake in Balkan, with amazing number of birds and plants (some of them are very rare).
How do you reach Podgorica?
You can arrive in Montenegro through airport in Podgorica and small airport in Tivat. We recommend you Podgorica airport because it has a very good connections with lot of cities in Europe and cheap flights also.Or you can arrive in bus or train station (they are next to each other) which are in center of the city. Please send us the exact time of arrival so we can organize transport for you from the airport or bus and train stations to the place where training will be, what, bearing in mind that we cannot reimburse a taxi bill, will help you to save money.
HOW TO APPLY?
Send your motivation letter written in English up to 500 words (doc form: MS Word) on e-mail: [email protected] until 20.05.2018.
with e-mail title as following "your name, name of the project you are applying for".
If you have any questions don't hesitate to contact us at: [email protected]
Call open until 20.05.2018.
Selection results until 24.05.2018.
E-mail for applications: [email protected]