BRAVO in cooperation with partner organization "Youth Volunteers – Mladi Volonteri" announce a call for 2 EVS volunteers for long and short term in Gaziantep, Turkey for B&H citizens and those living in B&H.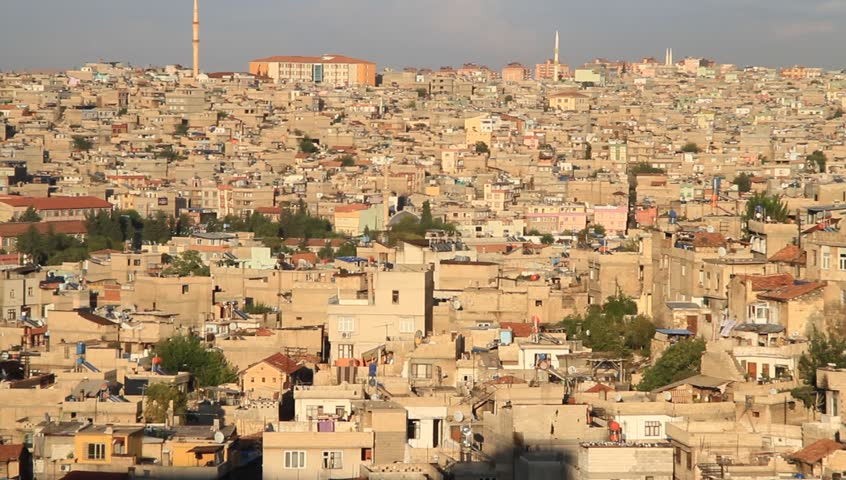 Name of project: Long and short EVS
Dates of EVS: 1. Short term from 10th March (short is up to 2 months);
2. Long term – as soon as eligible candidate is selected
Organizer: SOF DAĞI
Place: Gaziantep, Turkey
Volunteers: 2 female volunteers ( 1 for long term, one for short term). Age range is 17 – 30
Working language: English
Training Course is project under Erasmus+ program what means that TC is under Erasmus+ rules. Accommodation, food and travel costs (limit 275€) are covered by organizers. By Erasmus+ rules for EVS for every volunteer would be provided POCKET MONEY, MONEY FOR FOOD, ACCOMMODATION, FREE TURKISH LANGUAGE COURSE AND LOCAL TRANSPORTATION.
MORE ABOUT EVS PROJECT:
Our EVS projects are all forshort term volunteers. We are always applying to Turkish National Agency under the programme ERASMUS+ KA1 Mobility- Euroepan Volunteer Service.
Tasks:
– Helping SOF DAĞI's youth campaings-workshops and daily issues;
– Assistance during the swimming pool classes, e.g. help to make exercises with children, playing water polo games, controlling children safety;
– Garden work: collecting vegetables and fruits;
– Participation and conduction of the sharing collected food with local people suffering from poverty/ refugees/ students;
– Assistance in providing activities and workshops on organic planting and food;
– Participation in conservation of the plants;
– Participation in informative lessons at schools about Erasmus and EVS;
– Helping organisation of intercultural evenings;
– Open Spaces that volunteers can input their own ideas and workshops;
– Working with a friendly crazy team.
HOST ORGANIZATION (SOF DAĞI):
Our organization was founded in 30/09/2005. From the very beginning its main aim was to encourage the youngsters to practise sport and do various social activities.On the other hand we put a great emphasis on such issues as fair rivalry and preventing young sportsmen of using doping. To mention just some of our activities we organize water polo, modern pentathlon and underwater activities. We provide our volunteers and youngsters with diving lessons and encourage them to participate in swimming tournaments. Our association is a member of Turkish Underwater Sports Federation, Turkish Swimming Federation, Turkish Pentathlon Federation. We are a board member of Water Polo Federation and Pentathlon Federation. We prepared and performed Youth in Action 3.1 projects, called "Cycling for a Better Life" and "Union For Young People With Fewer Opportunities" .Some of our volunteers are actively relevant to youth in action projects and youth activities. In local region, we have activities to help youngsters to be aware of problems of youngsters.
Our sub-aims are:
• to raise awareness about social issues;
• to promote personal skills of youngsters;
• to help local institution on achievement of development;
• to achieve youth cooperation on international level for global peace;
• to let youngsters know about other cultures
SENDING ORGANIZATION ( Youth Volunteers – Mladi Volonteri):
The associations "Youth Volunteers" is an apolitical, non-profit, volunteer and charity organization.
It is founded on a mission to promote voluntarism, civil activism, youth and humanitarian work in Bosnia and Herzegovina.
Our vision: The Association encourages and coordinates voluntarism, civil activism, youth and humanitarian work of its members in order to achieve common goals and tasks, in accordance with the Law of Associations and Foundations of Bosnia and Herzegovina and other legislation based on its program objectives for which the Association was founded.
Our objectives and activities:
– To help promoting voluntarism, civil activism, youth and humanitarian work, to direct its activities for prevention of all forms of racial, gender, ethno-national and other forms of discrimination.
– To undertake its activities to promote cultural and entertainment life of young people and to help promoting Bosnian culture and traditions;
– To undertake activities in order to preserve the environment and increase environmental awareness in order to start various environmental actions; to provide assistance to elderly people and children without one or both parents or guardians, by organizing various humanitarian actions; to organize seminars, trainings, conferences and other forms of training and sharing experiences and knowledge between members of the Association; exchange of experiences with the same or similar associations and organizations.
http://www.mladivolonteri.org/
ABOUT YOU
We are looking for volunteers who are ready to travel to Gaziantep city in Turkey to help us in our voluntary
Works in field of youth and children education, sport activities, socialization and development. Your hands
will empower us and we will reach more kids and organize more events to provide them learning and
developing opportunities. If you are between 17-30 years old and motivated to join our family you are
welcome. We are not looking for experts or professionals, your graduation, department, language level is not
a barrier for us to join. But your interest, motivation and smiling face, readiness to be in a big international
team are important for us.
NAČIN PRIJAVE?
Poslati motivacijsko pismo na Engleskom jeziku (u word dokumentu) i CV na mail: [email protected] naslovom maila na "ime projekta za koji se prijavljujete".
Sva pitanja možete postaviti na mail [email protected] ili na [email protected]
Poziv otvoren do POPUNE MJESTA.
Mail za prijave: [email protected]
You can find full INFO PACK on this link: WELCOME TO SOF DAĞI GENÇLİK VE SPOR KULÜBÜ DEREĞİ