Delila Bajric is our 9th volunteer in 2020. that took part in one more European Solidarity Corpse project, in one of the most beautiful European capitals, Zagreb. Coronavirus is, for sure, something that marked this year, which made many plans to be cancelled or postponed, but it did not discourage us because we have amazing friends and partners in organizations all around Europe. This time we will introduce you to our friends from Zagreb, their ESC project 'Changing the world from my neighborhood'. Our friends name is Syncro Synergy- Croatia and we advise you to check out their website to learn more about their activities and some really cool ideas: http://www.synergy-croatia.com/
We at BRAVO strongly believe that the idea of changing the world from your neighborhood is the best way as it enables and empowers every individual to contribute the change or be the change you want to see in their surroundings. Every person can be a superhero, and to be that, you don't have to live in USA or Wakanda. You can just simply apply for one cool ESC – European Solidarity Corpse project.
And now, we want to introduce you to our Delila, who writes poetry, loves travelling and by meeting the world, meeting herself. She also says that she is totally in love with baklava (who's not?), Turkish tea, street lights and sunsets. In order to understand how Delila spents her days, what her passion is and what does she do to stay active, you have to read next paragraph – and we promise you, it won't be boring! And if you might have any question, we are sure that Delila will be more than happy to answer it all!
'What do I do?' – Cool CV of Delila Bajrić – BRAVO ESC volunteer in Zagreb within the project 'Changing the world from my neighborhood' by Syncro Synergy – Croatia
I have graduated from Faculty of economics and social sciences of Burch University in July 2019,a nd currently I am enrolled in MBA – Master of Business Administration. I have spent a summer semester of 2019, in Vise, one small town in northern Portugal as a part of academic exchange of students within the ERASMUS+ program. And within the same program, I was able to spend this summer in Romania, on Western University in Temisvar. What makes me really proud when it comes to my active role and active contribution to society is the fact that I am a member of Youth advisory board of OSCE Mission in Bosnia and Herzegovina while I am working as a facilitator since 2016 within the Program of life skills organized by World Vision International. What also gives me an amazing opportunity to live and write a positive story in my daily life is through Foundation 'Izvor nade' within the mentorship program for young people, where I am active as a mentor and project coordinator. My passion for travelling in combination with my achievements was awarded with "Travel grant" of Schwarzkopf Fondation for 2017., through which I was able to spend 3 weeks in Switzerladn and Turkey trying to understand and document the view of young people on European values.
What I would recommend to everyone are opportunities offered to young people in the form of scolarships. For example, I am scholarship recipient of Network 20/20 and BOLD Program for youth leaders in B&H. With this program I will have a chance to attend 5-week intensive academic and professional education in New York, in March 2021.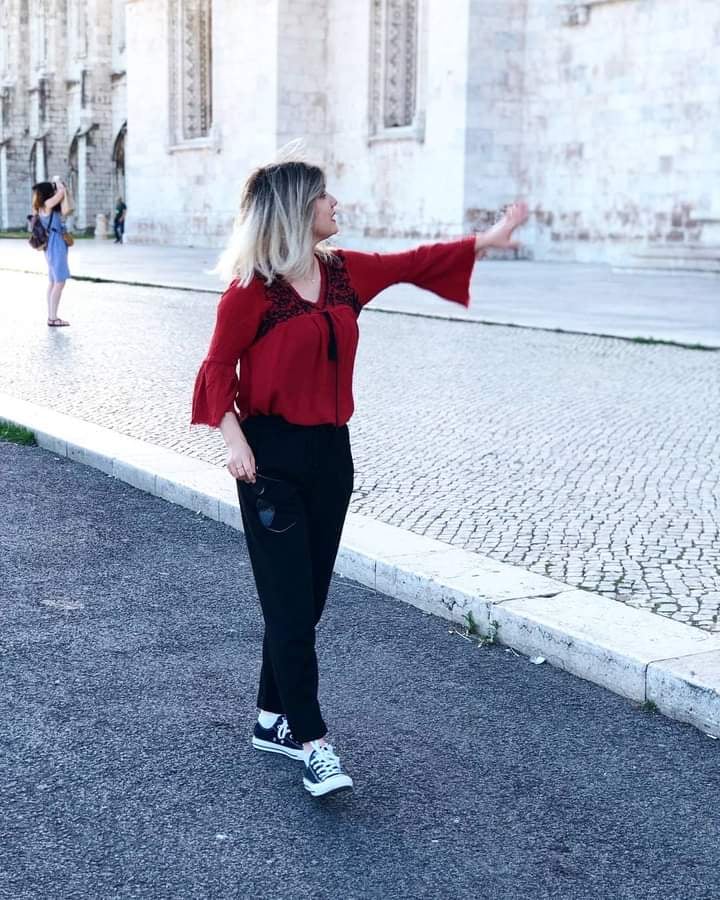 Delila Bajric je naša deveta volonterka u 2020. godini koja je otišla na jedan od European Solidarity Corpse projekata, i to u jednu od najljepših evropskih prijestolnica, Zagreb. Koronavirus je zasigurno događaj koji je obilježio ovu godinu, te mnoge planove otkazao ili odgodio, ali nas to nije obeshrabrilo, jer imamo genijalne prijatelje i partnere u organizacijama diljem Evrope. Ovaj put ćemo vas upoznati sa našim prijateljima iz Zagreba, njihovim projektom 'Changing the world from my neighborhood' ili prevedeno na naše jezike, 'Mijenjanje svijeta iz mog komšiluka/susjedstva'. Naši prijatelji se zovu Syncro Synergy- Croatia i o njihovim aktivnostima i kreativnim idejama možete pročitati više na njihovoj web stranici: http://www.synergy-croatia.com/
Mi iskreno vjerujemo da je ovo najbolji način jer omogućava svakoj osobi da doprinese promjeni ili da bude promjena koju želi da vidi u svom okruženju. Svaki čovjek može biti superheroj, i za to ne mora da živi u Americi ili Wakandi. Može jednostavno da se prijavi za neki kul ESC – European Solidarity Corpse projekat.
A sada da vas upoznamo sa našom Delilom, koja pise poezije, voli putovati i tako upoznavati svijet ali i sebe kroz taj svijet. Kaže da je bespovratno zaljubljena u baklava (a ko nije?), turski čaj, uličnu rasvjetu i zalaske sunca. Da biste shvatili kako Delila provodi svoje dane, šta je njena strast i gdje je sve aktivna, morate pročitati nekoliko narednih rečenica – obćavamo, neće vam biti dosadno. A ako budete imali neko pitanje, sigurni smo da će Delila biti sretna da vam odgovori!
Šta radim i čime se bavim? Coolerski CV Delile Bajrić – ESC volonterke BRAVO-a u Zagrebu u sklopu projekta 'Changing the world from my neighborhood'
U Julu 2019. sam diplomirala na Fakultetu za ekonomiju i društvene nauke pri Burč Univerzitetu u Sarajevu, odsjek za Medjunarodno poslovonja a trenutno pohađam MBA – Master of Business Administration. Ljetni semestar 2019. provela sam u Viseu, jednom malom portugalskom gradu na sjeveru zemlje na akademskoj razmjeni studenata ERASMUS+ programa. U skopu istog programa ovog proljeća sam bila u Rumuniji na Zapadnom Univerzitetu u Temišvaru. Ono na šta sam ponosna kada je u pitanju moja aktivna uloga i doprinos u društvu jeste da sam članicama Savjetodavne grupe mladih pri Misiji OSCE-a u BiH dok sam u sklopu Programa zivotnih vjestina koji realizuje World Vision International od 2016. angažovana kao facilitatorica. Pozitivnu priču imam priliku da pišem i živim kroz Fondaciju 'Izvor nade' u sklopu mentorskog programa za mlade, gdje sam mentorica te projektna koordinatorica. Moju strast za putovanje u kombinaciji sa aktivnostima kojima se bavim, nagrađeno je tako što sam bila dobitnica "Travel grant" Schwarzkopf Fondacije za 2017. gdje sam provela 3 sedmice u Svicarskoj i Turskoj pokušavajući da razumijem i dokumentujem pogled mladih na vrijednosti Evrope.
Ono što bih svima preporučila jesu prilike koje se nude mladim ljudima u obliku stipendije, gdje sam ja npr. stipendistica sam kod Network 20/20 i BOLD-a na Programu za mlade lidere iz BiH. U sklopu istoga u martu 2021 imamo petosedmično intenzivno akademsko i profesionalno usavršavanje u New York-u.