***BRAVO u suradnji sa CKNS objavljuje poziv za Trening kurs u periodu od 11.4 – 19.4.2018. godine u Limassolu, Kipar za državljane BiH i one koji žive u BiH****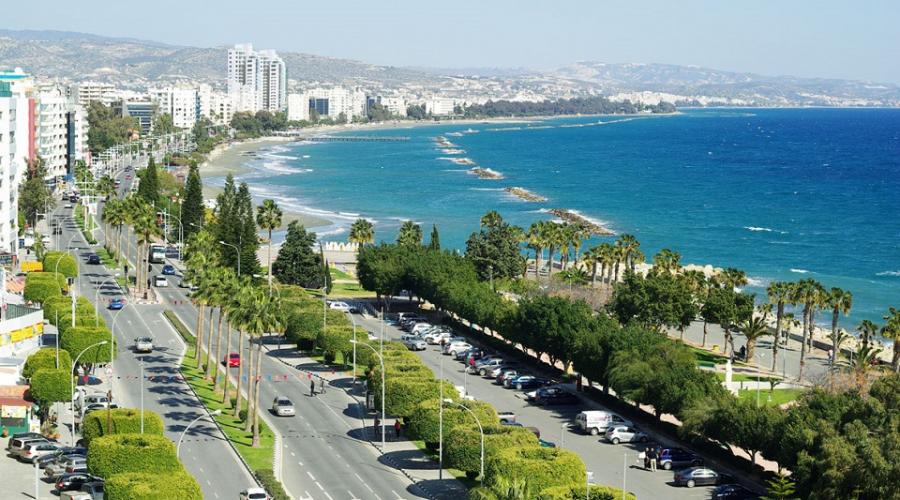 Ime trening kursa: " STEP FORWARD FOR INTERRELIGIOUS DIALOGUE ''
Datum treninga: 11.4 – 19.4.2018.
Organizator: Zentralrat der Serben in Deutschland
Mjesto: Limassol, Cyprus
Broj predstavnika BiH: 3
Radni jezik TC: Engleski
Važe pravila Erasmus+ programa, što znači da su vam pokriveni svi troškovi hrane, smiještaja i puta (do 275€).
Takođe možete iskoristiti jedno odlično pravilo E+, a to je da možete krenuti 2 dana prije treninga iz BiH i krenuti 2 dana poslije treninga sa Kipra. To vam ostavlja mogučnost da posjetite još neku zemlju ili grad.
Nešto više o projektu:
A lot of people are migrating from war zones in Middle East, but also from other of the World where the fleeing from poverty. Most of this people come from different cultures and religion. Unfortunately because of this, there is a lot of tension in most European countries. Racism, xenophobia and intolerance are rising among the European people.
Why inter – religious dialogue is necessary? Why we need to engage in it? And how to do it? Europe is a multi – cultural place (we can find many nationalities, ethnicities, languages, cultures and religions there) and it is also engaging in different corporations with countries outside Europe. The usage of Interreligious dialogue can encourage unity and peace, help to improve the knowledge and skills of participants, and lead to mutual understanding. We do believe, that one thing is to read about it in literature, but totally other – try out in practice, learn from each other and then implement the outcomes of the training course in future projects under Erasmus + program and daily work.
Objectives:
Learning objectives of the project are:
– To develop knowledge and skills of participants in the field of IRD;
– To bring youth workers and leaders interested in interfaith dialogue together to explore the concepts of interfaith dialogue in Europe
– To raise interfaith qualifications and competences of participants and to encourage them to use their acquired skills for working with youth belonging to various religious backgrounds in the future
– To raise the participants' intercultural sensitivity through exploring various religion (their historical development, values and spiritual interconnectedness) as well as the principles of constructive dialogue among religions
– To bring youth organisations dealing with or interested in interfaith dialogue together in order to develop follow-up projects for young people in this field
– To raise awareness on the importance of Inter-religious dialogue among the future youth
multipliers from EU countries and non-EU countries
– To develop participants knowledge about Erasmus + programme
Participants profile:
The target groups of the project are group leaders, youth workers, volunteers who work with young people and who want to learn about or develop their skills in order to promote and launch new quality projects under the framework of the Erasmus + Programme on the topic of inter religious dialogue, tolerance, cooperation and also social inclusion in order to involve and aware the young people they are working with in their local environment.
The participants will be youth workers that are active members of the organizations of the partners involved which:
• youth workers and youth leaders active in non – formal education field;
• are willing to develop their competences in field of interreligious dialogue and share their knowledge, skills and experiences with other participants;
• are working or plan to work with multicultural groups (also different religious groups) on local, national or international level;
• would like to get practical and theoretical knowledge, how to use Inter – religious dialogue in their work;
• have already "some" experience with working with young people;
• have previous experience in intercultural activities and/or are familiar with concept of intercultural learning;
• are able to communicate in English (The official language of the training course will be English).
• are at least 18 years old;
• are motivated to be fully involved in preparation process (homework's) and attend at least 98% of the training course.
• are motivated to take part in after training phase (evaluation, self-assessment, etc.).
• have organizational support for further activities with young people from different religious background and realize the youth project which will be invented during this training course
Finances :
The youth exchange is implemented by support of the European Commission programme ERASMUS+ and the Cyprus National Agency. Travel Expenses (according to Erasmus+ guidelines), accommodation, food and planned activities will be covered by the project budget.
We will reimburse travel costs as listed below on the basis of the cheapest possibilities, e.g. second class railway tickets, APEX-flights etc. by bank transfer after the training and the receipt of all ORIGINAL tickets, bills, invoices, receipts, boarding tags/cards etc. Following the guide lines of the Erasmus + programme the travel back must be realised by the participants on direct way within maximum 2 days. In case of longer stays or indirect travelling (holiday travel etc.) there is no chance of reimbursement of travel costs. Missing tickets will not be reimbursed. Please, keep the original tickets in order to get money back. Till 20. March please send as your travel details.
NAČIN PRIJAVE ?
Poslati motivacijsko pismo na Engleskom jeziku do 500 riječi (u word dokumentu) na mail: [email protected] do 09.2.2018. sa naslovom maila na "ime projekta za koji se prijavljujete".
Sva pitanja možete postaviti u komentar, inbox ili na mail.
Otvoren poziv do 09.2. 2018.
Rezultati selekcije do 15.2.2018.
Mail za prijave: [email protected]
SRETNO SVIMA!!!